Autumn Color Report: Shikotsu-Toya National Park
Schauwecker's Japan Travel Blog
by Stefan Schauwecker, webmaster of japan-guide.com
This blog is intended to record some of my travel activities in Japan.
2009/10/14 - Autumn Color Report: Shikotsu-Toya National Park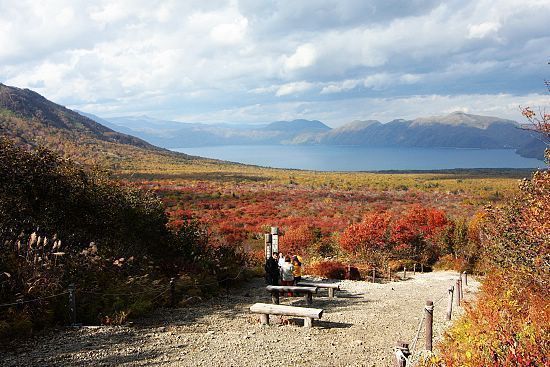 After several reports from Japan's main island of Honshu, I returned once more to the northern island of Hokkaido to check on the autumn colors as they are gradually reaching lower elevations there. On the first day of this 3-day reporting trip, I visited three areas of Shikotsu-Toya National Park, the closest national park to Sapporo. Namely, I visited the two lakes after which the national park is named, Shikotsuko and Toyako, and the hot spring resort of Jozankei Onsen.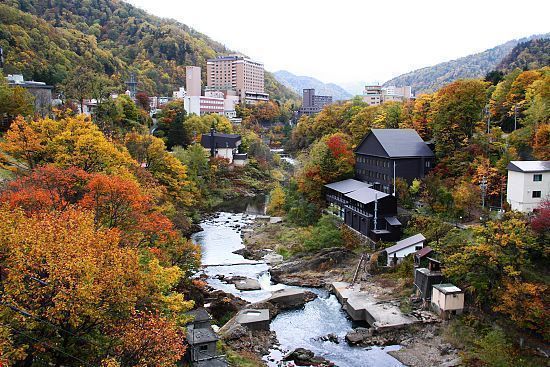 Jozankei Onsen is located in the mountains less than one hour outside of central Sapporo. Because of its proximity to the city, it is a rather large, developed and popular hot spring resort. Its popularity peaks in mid October when the valley around the town turns into a palette of fall colors. Today, the colors seemed to be close to their peak.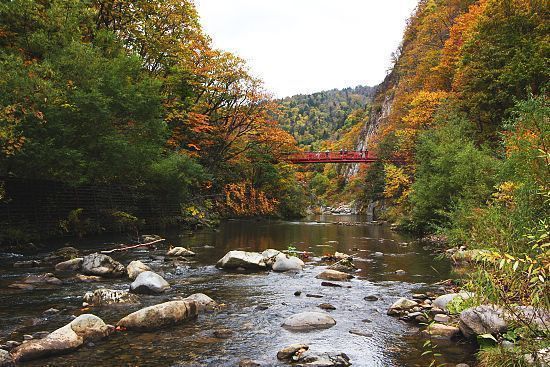 A one hour drive later, I arrived at Lake Shikotsu (Shikotsuko), one of Japan's many caldera lakes and the second deepest nationwide (only Akita's Tazawako is deeper). Autumn colors (koyo) around the lake were not yet at their peak, but made for a pleasant seasonal landscape, nevertheless.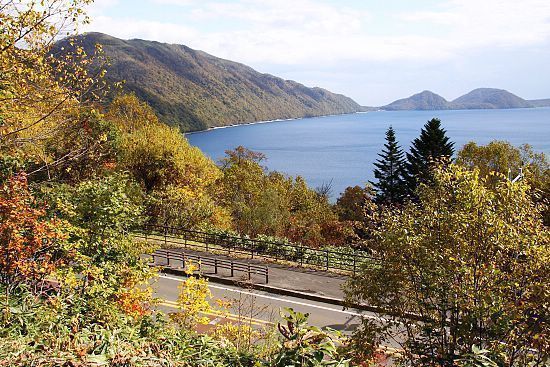 First I made a koyo unrelated visit to unique Marukoma Onsen, which features open air baths that are not only situated directly at the lake's shores (which is not that unique), but are actually connected to the lake via small canals. As a result, the baths' water level changes with the lake, and in extreme cases can be above 150 cm, making the baths far deeper than usual Japanese onsen baths. The hot spring water naturally bubbles up through the baths' pebble floor.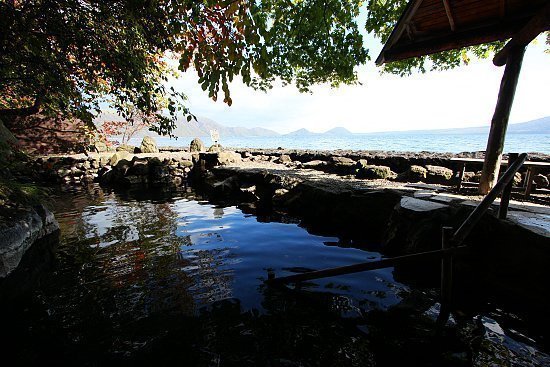 After bathing, I climbed Mount Tarumae, one of the active volcanoes that surround Lake Shikotsu. By car it is possible to drive as far as the mountain's 8th Station (about 80 percent up the mountain) from where it is a steep, but less than an hour long climb to the summit with rewarding views over Shikotsuko and the volcano's crater.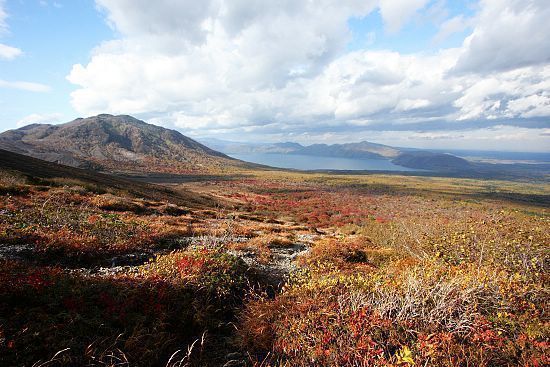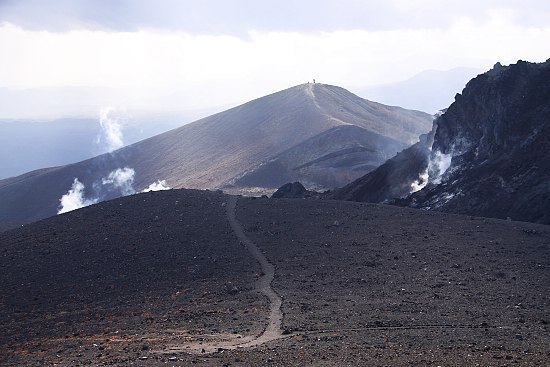 Another one hour drive later, I reached Lake Toya, another caldera lake and the site of last year's G8 summit. Trees along the lake's shores and on the lake's islands, as well as on Mount Usu have started to color, but have not reached their peak yet.