Autumn Color Report: Kyoto
Schauwecker's Japan Travel Blog
by Stefan Schauwecker, webmaster of japan-guide.com
This blog is intended to record some of my travel activities in Japan.
2009/11/12 - Autumn Color Report: Kyoto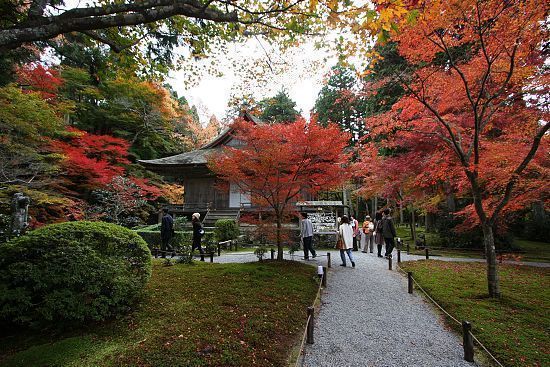 Two months after this year's first autumn leaf report, the seasonal colors are finally descending into lower elevations of central Japan. Today, I made a first visit to Kyoto from where we will be reporting multiple times over the coming two weeks.
The mountains surrounding Kyoto to the east, west and north have already started to change colors considerably. And while the season in the mountains is already quickly approaching its peak, it will probably take another week for the colors in central Kyoto to climax.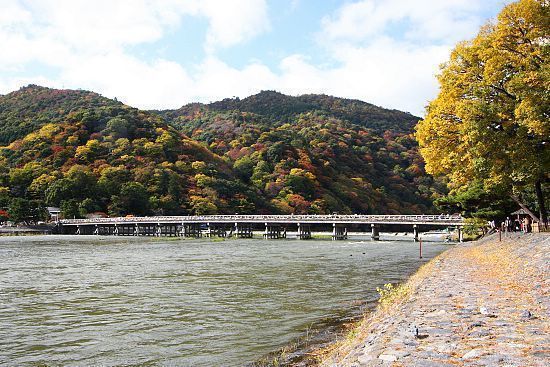 My first stop of the day was Arashiyama in the northwestern outskirts of Kyoto. The mountains behind the Togetsukyo Bridge have already turned quite colorful, with the Kyoto tourist office declaring them to have passed the 50 percent mark of their autumnal beauty. The maple trees in the garden of Tenryuji Temple have also turned into various shades of yellow, orange and even red already, and the peak of their seasonal charm is only a few days away.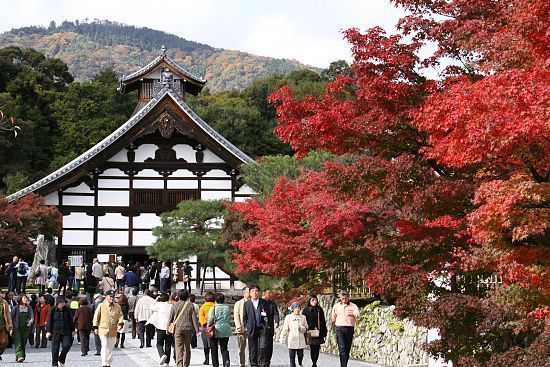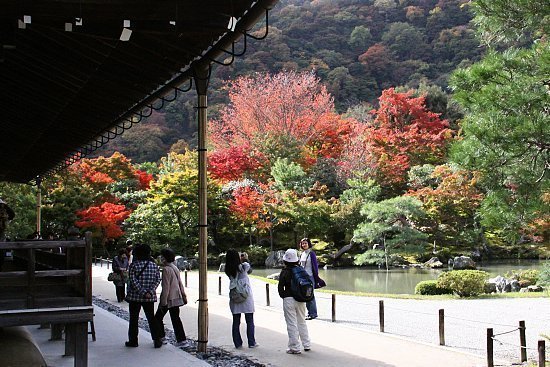 Next, I visited Sanzenin Temple in the mountains north of central Kyoto where autumn colors typically arrive a few days earlier than in the city center. Indeed, the colors on Sanzenin's temple grounds were already spectacular and rather close to their peak.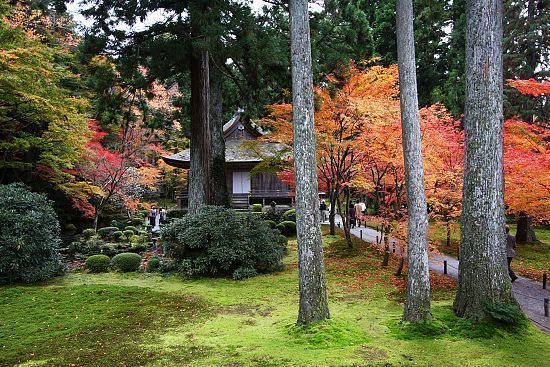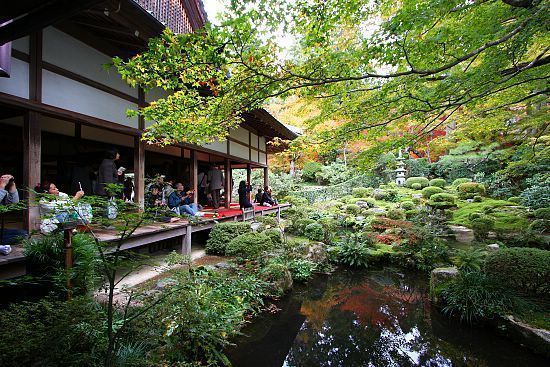 My final stop was Tofukuji Temple, one of central Kyoto's most famous koyo spots. In comparison to other spots in the city center, autumn colors at Tofukuji seem to have advanced already quite far, with the Kyoto tourist office declaring them at 70 percent. Indeed, the fall foliage around the temple structures were breathtaking, although it will further improve over the coming days.