Yuji's Japanese Tapas, Vancouver
Schauwecker's Japan Travel Blog
by Stefan Schauwecker, webmaster of japan-guide.com
This blog is intended to record some of my travel activities in Japan.
2010/02/09 - Yuji's Japanese Tapas, Vancouver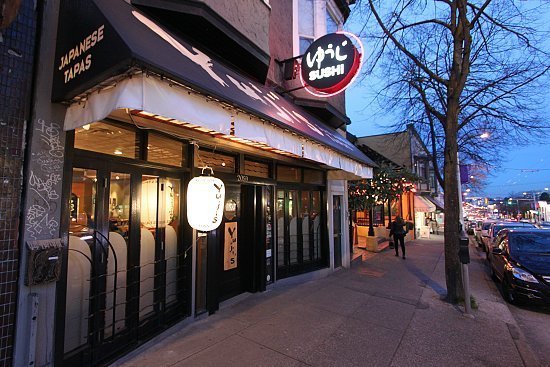 For the third night in a row, we checked out one of my favorite Japanese restaurants in Vancouver. Today we paid a visit to Yuji's Japanese Tapas in Kitsilano, whose predecessor, Taka Sushi, used to be my favorite local restaurant when I was living in the area ten years ago.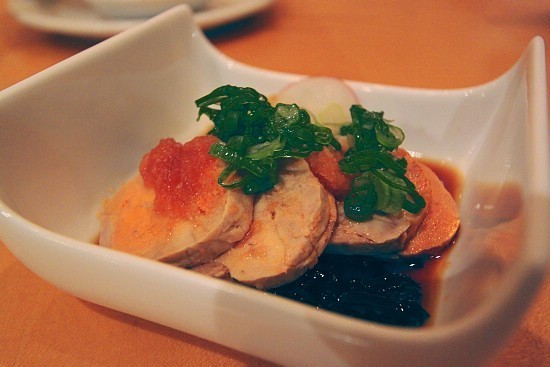 After the original chef of Taka Sushi left Vancouver, the restaurant's quality dropped for a while, but with the re-opening of the establishment as "Yuji's Japanese Tapas", the restaurant is back among Vancouver's better Japanese restaurants.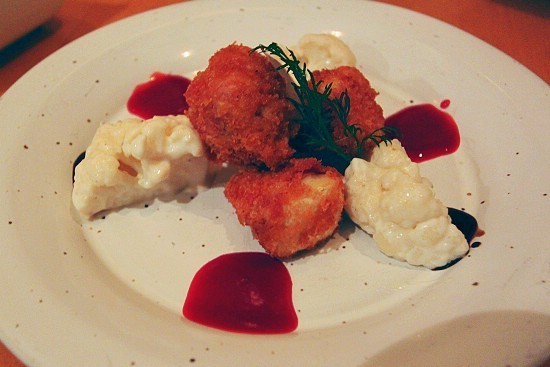 Like the other two restaurants introduced so far, Yuji's Japanese Tapas is creating many dishes that are based on traditional Japanese ingredients and/or cooking methods, but are given an original twist unique to the restaurant or Vancouver.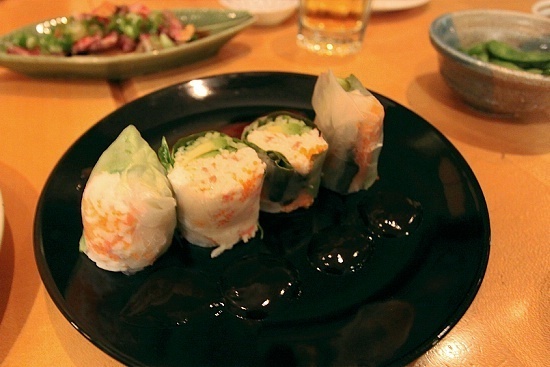 Among the innovative creations we tried were a California Roll in the form of a Vietnamese spring roll without rice and deep fried camembert on a raspberry sauce. From the "Weekly Specials" we had ankimo (monkfish liver) which was better than the one we had at Shuraku the other night.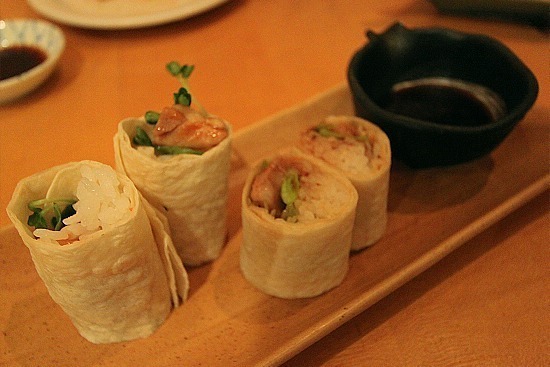 From "Yuji's Original Sushi Rolls", we tried the Mexican Roll, a sushi roll wrapped by a tortilla instead of nori seaweed, and the Hitsumabushi Roll, named after a famous Nagoya specialty that features unagi (fresh water eel) on rice. Although neither of these rolls (nor the service) quite convinced us tonight, Yuji's Japanese Tapas made for a great dining experience.