Guu Restaurant, Vancouver
Schauwecker's Japan Travel Blog
by Stefan Schauwecker, webmaster of japan-guide.com
This blog is intended to record some of my travel activities in Japan.
2010/02/22 - Guu Restaurant, Vancouver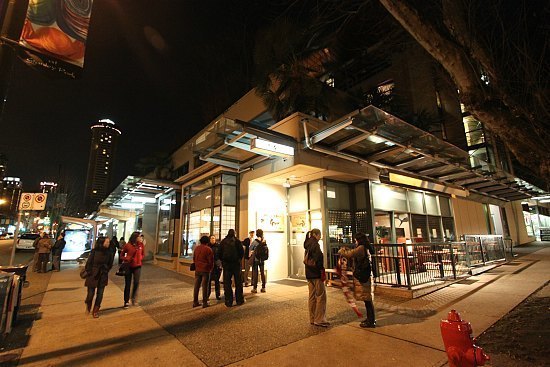 Formerly known as Raku, Guu is to my knowledge Vancouver's first authentic izakaya. Once inside, you could be as well in Shibuya. The atmosphere is very lively with the staff greeting customers and shouting orders into the open kitchen, guests having vocal conversations and background music buzzing.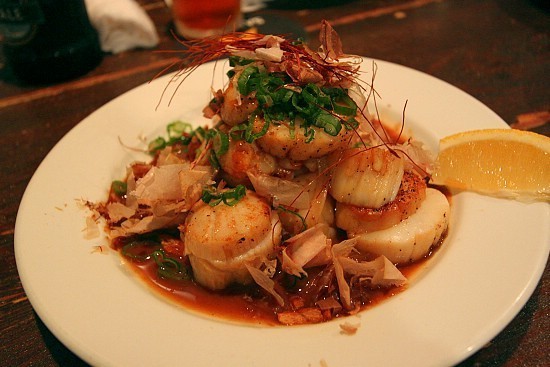 From its original location near Thurlow and Robson, Guu has expanded to a total of six locations: four in downtown Vancouver, one in Richmond and one in Toronto. Today we visited "Guu with Garlic" at 1698 Robson Street in downtown Vancouver.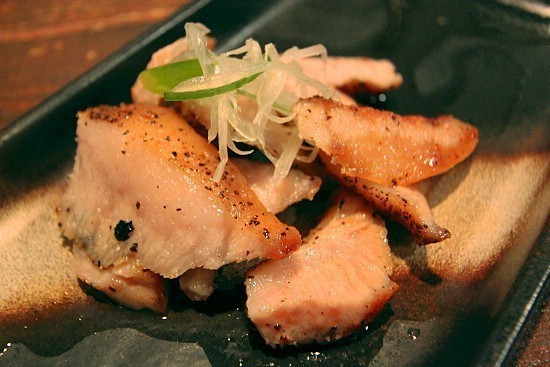 As suggested by its name, the Robson location features a lot of dishes with garlic. Even the edamame (boiled green soya beans) came with a light garlic taste! All the dishes were delicious, but none were particularly outstanding or original.
Guu stands out more for its authentic izakaya atmosphere than for its food, although the food won't disappoint either. But I have to admit that while I loved the lively atmosphere a decade ago, I personally felt it to be almost a little bit too noisy today. I guess I am getting older.