Cherry Blossom Report: Himeji
Schauwecker's Japan Travel Blog
by Stefan Schauwecker, webmaster of japan-guide.com
This blog is intended to record some of my travel activities in Japan.
2010/03/26 - Cherry Blossom Report: Himeji
Himeji Castle
March 26, 2010 - just opened (0-10%)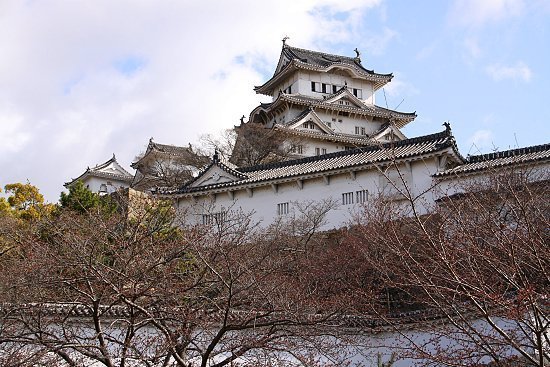 This spring offers the last opportunity until the year 2014 to see the main tower of Himeji Castle in combination with cherry blossoms. From April 12 of this year, the castle's interior will be closed to the public and extensive renovation works on the castle's main tower will be started, covering up the beautiful building for most of the coming four years.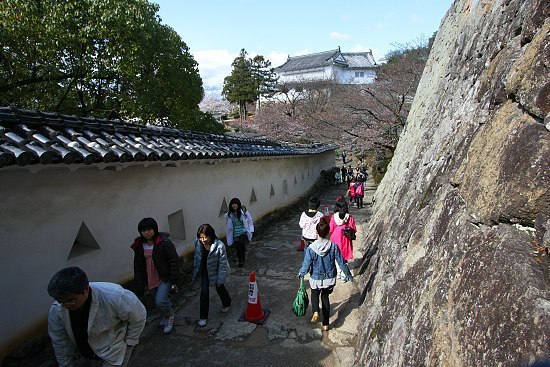 Due to Himeji Castle's huge popularity as a cherry blossom spot, the construction of the scaffolding around the main tower has been scheduled to begin after the end of the hanami season, starting from April 12, after which it is likely to take a week or two until the entire castle tower will be completely covered up.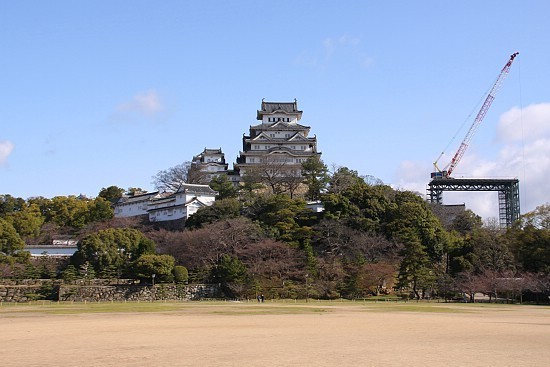 Preparatory construction work has already started on the east side of the castle tower, resulting in the presence of a large crane and the closure of a small part of the eastern castle grounds. However, as of now (and probably during the entire cherry blossom season), the construction works have not yet a major impact on the sight and a visit of Himeji Castle.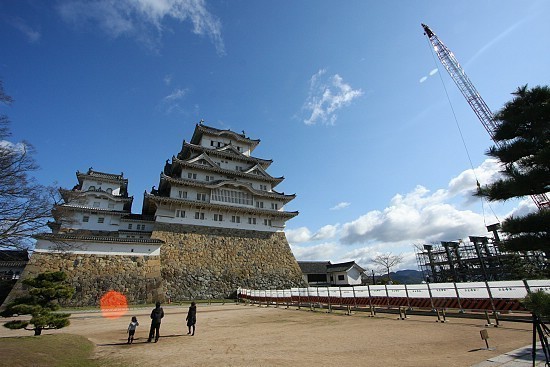 As for the hundreds of cherry trees planted around Himeji Castle, they have only just started to open. Many trees do not even have any open blossoms at all. Thanks to improving weather, it can be expected that next week will be the best time for cherry blossom viewing around Himeji Castle, with full bloom possibly taking place around next weekend (March 31 and April 1).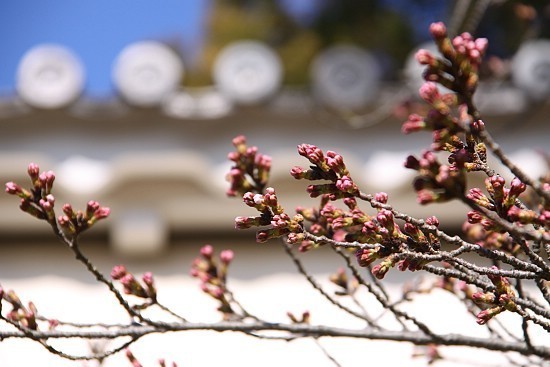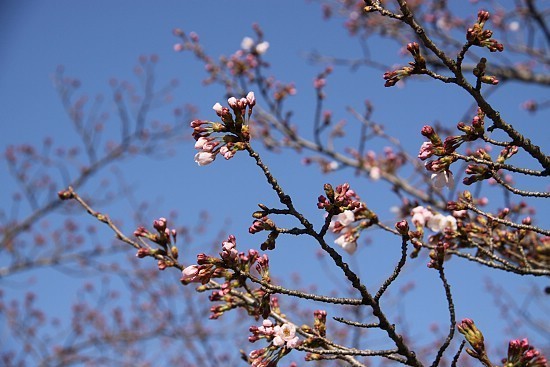 Due to the upcoming cherry blossom season and closure of the castle, Himeji Castle will be extremely crowded up until April 11, especially on the weekends. Accordingly, the castle is well prepared for efficient crowd management with well marked walking lanes and signs announcing current waiting times. Fortunately, the signs have not yet had to be put into use this morning when I visited.