Cherry Blossom Report: Nagoya
Schauwecker's Japan Travel Blog
by Stefan Schauwecker, webmaster of japan-guide.com
This blog is intended to record some of my travel activities in Japan.
2010/03/30 - Cherry Blossom Report: Nagoya
Just four days after Francois' first report from Nagoya, I stopped by the city on my way to Western Japan for a second cherry blossom report.
Nagoya Castle
March 30, 2010 - approaching full bloom (50-80%)
The many cherry trees on the grounds of Nagoya Castle had typically 40 to 70 percent of their blossoms open when I visited this morning. Despite not being quite at full bloom yet, the trees already made for a spectacular sight in combination with the massive castle tower, walls and moats and the blue sky.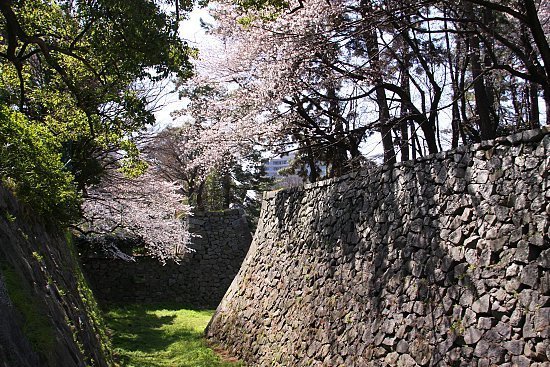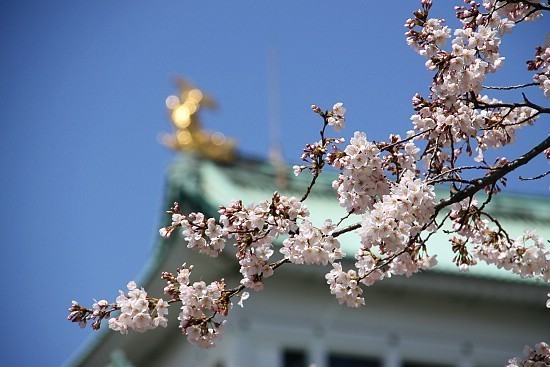 Nagoya is one of several Japanese cities, which have been working on reconstructing their feudal castles. After complete destruction in the war, Nagoya's castle keep was reconstructed in the 1950s, while works on rebuilding the Honmaru Palace next to the keep, were started in 2009. Unlike in the 50s, when concrete was used to rebuild the castle keep, traditional construction materials and techniques are used today for the reconstruction of the palace buildings.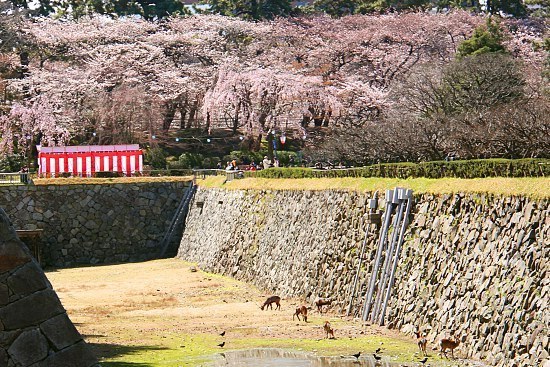 Although large, the construction site is kept surprisingly discreet and barely affects a visit to the castle in a negative way. To the opposite: because it is possible for visitors to take a closer look at the reconstruction works, including the meticulous preparation and installation of massive wooden beams, some visitors might consider it even an additional attraction. At least I did. The reconstruction works are scheduled to continue until 2018, but a first part of the palace should be completed and opened to the public in 2013.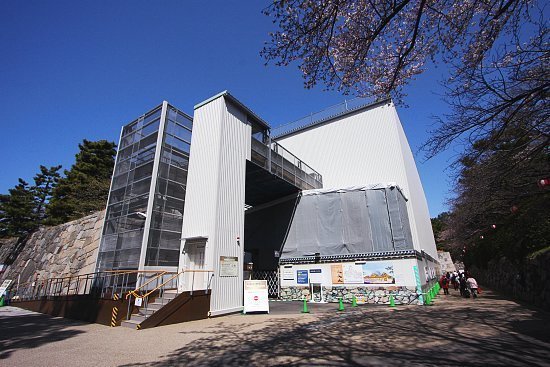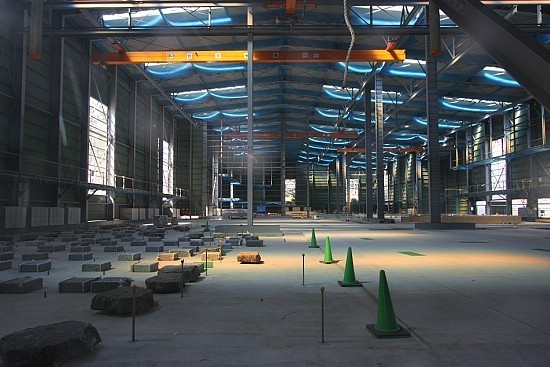 Yamazakigawa Riverside
March 30, 2010 - approaching full bloom (50-80%)
For almost a kilometer, the Yamazaki River southeast of central Nagoya is lined by pleasant walking trails and hundreds of cherry trees, making it one of the city's best hanami spots. The trees along the river opened up from under ten percent four days ago to over 50 percent today.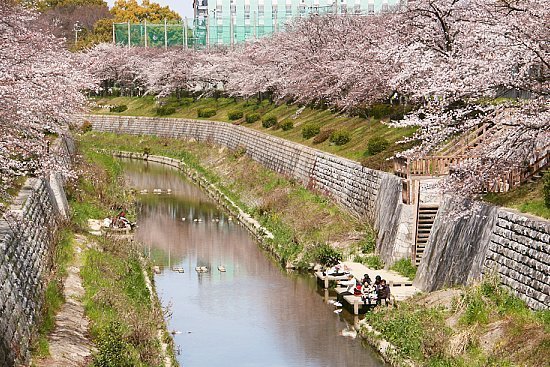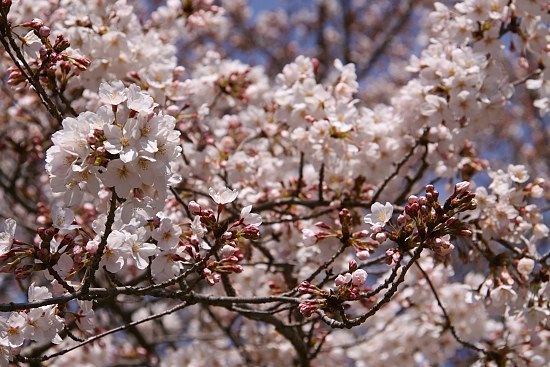 I was one of quite a few people who enjoyed an outdoor lunch along the river, as the weather and blossoms were gorgeous. Full bloom should be reached by the weekend, and the riverside should remain worth a hanami visit into next week, as well.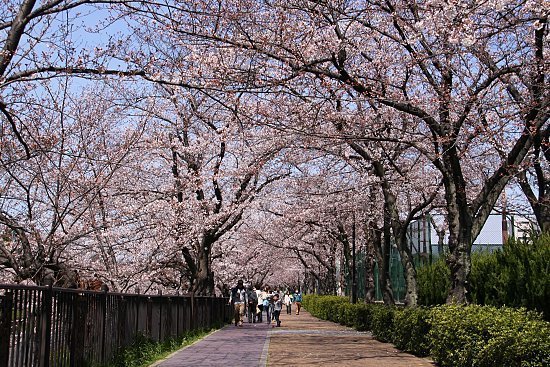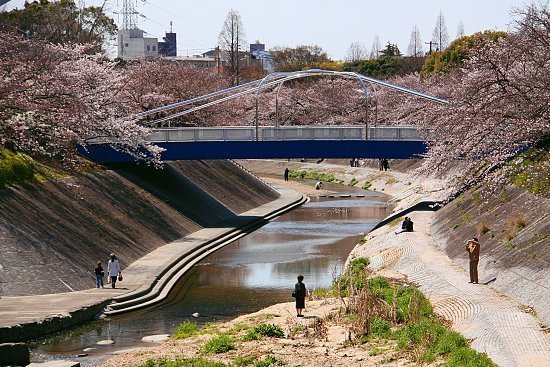 Nagoya Peace Park (Nagoya Heiwa Koen)
March 30, 2010 - approaching full bloom (50-80%)
I finished my report with a visit to another very attractive cherry blossom spot, Nagoya Heiwa Koen or Peace Park. Most of the park is a huge cemetery, but at its southern end, about a 15-20 minute walk from Higashiyama Zoo, there is a cherry blossom park (Sakura-no-en) with a small forest of cherry trees, lawns and a pond.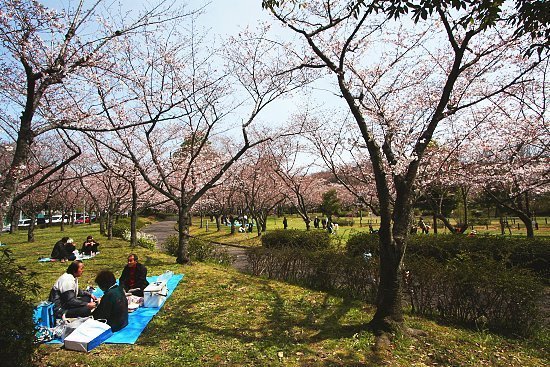 Like at the other spots visited today, the cherry trees have opened about half of their blossoms so far and should be reaching full bloom by the weekend. In any case, the park is already worth a cherry blossom visit now. Another well known hanami spot nearby is Higashiyama Botanical Garden, but I did not visit it today.