Cherry Blossom Report: Takizakura
Schauwecker's Japan Travel Blog
by Stefan Schauwecker, webmaster of japan-guide.com
This blog is intended to record some of my travel activities in Japan.
2010/04/25 - Cherry Blossom Report: Takizakura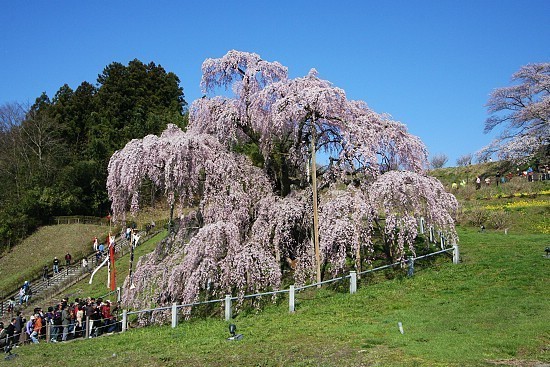 Miharu Takizakura
April 25, 2010 - full bloom
After a two week break from the blossoms, I resumed the seasonal reporting from northern Japan today with a visit to the Miharu Takizakura, a single weeping cherry tree in Fukushima Prefecture.
Ranked among Japan's "three greatest cherry trees", the Takizakura (lit. "waterfall cherry tree") is one of the most popular single (cherry) trees in the country, if not the most popular one. The wonderfully shaped weeping cherry tree in the hills of Miharu Town, not far from Koriyama City, is said to be over 1000 years old.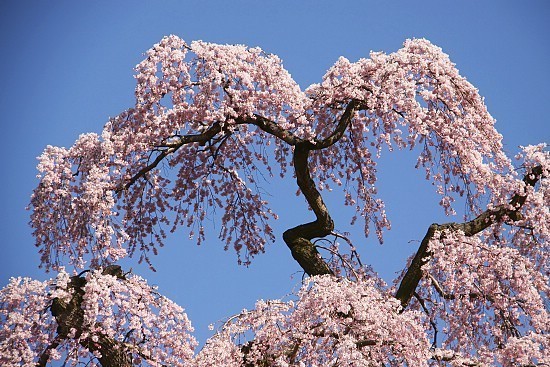 In order to avoid the traffic jams and large crowds expected around the Takizakura on this beautiful Sunday, we left our home in Gunma Prefecture in the middle of the night at 3:30am to arrive in Miharu shortly after 6am. To my tremendous surprise, it wasn't early enough! The traffic jam for the parking lot was already one hour long, despite the lot's capacity of almost 1000 cars.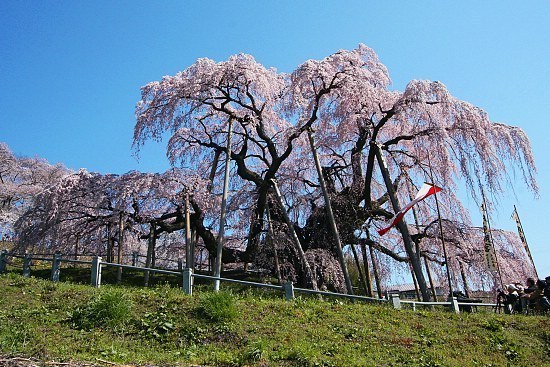 The Takizakura was reported to have opened its first blossoms on April 13, just to be covered by more than 20 centimeters of snow a few days later. The unseasonally low temperatures caused a slow down in the opening process, and full bloom was not reached until April 21.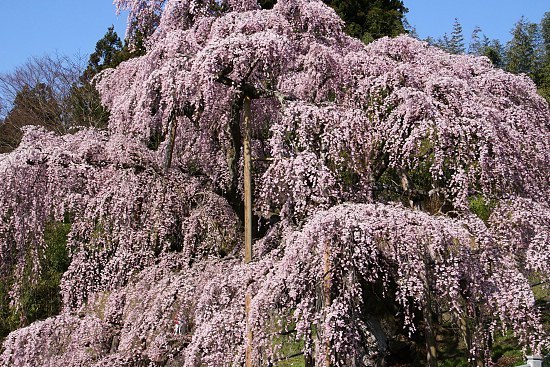 Today, the tree was still in full bloom and more beautiful than any tree I have ever seen before. Thanks to the good local management and ample of space around the tree, the visit was not overly crowded and very enjoyable. We spent more than an hour slowly walking around the tree, admiring and photographing it from all possible angles.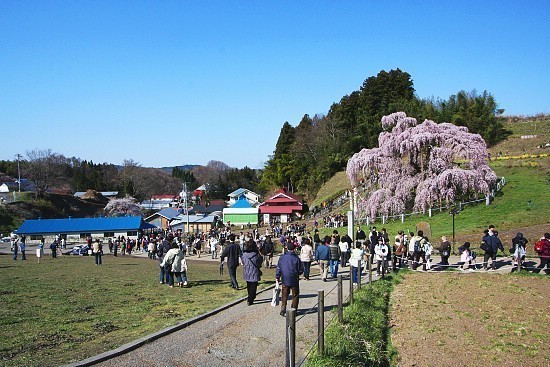 It seemed to me that the tree's blossoms were still pretty sturdy, and I did not see any falling petals yet. So, I think that a visit to the Takizakura should remain enjoyable for a few more days to come. Crowds on weekdays are sure to be smaller than today. However, the shuttle buses from the closest train station, JR Miharu Station, seem to be running only until today. Alternatively, a taxi ride from the station takes about 15 minutes and costs around 2,500 yen one way.