Cherry Blossom Report: Hirosaki
Schauwecker's Japan Travel Blog
by Stefan Schauwecker, webmaster of japan-guide.com
This blog is intended to record some of my travel activities in Japan.
2010/05/05 - Cherry Blossom Report: Hirosaki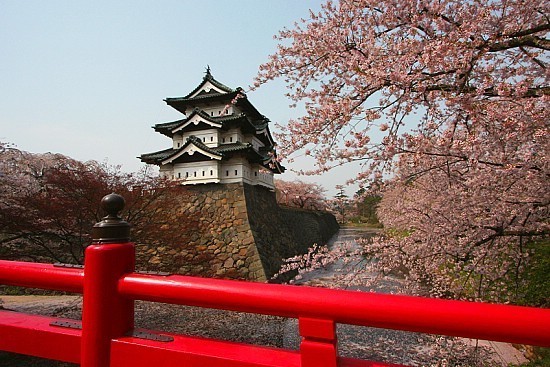 One month after the peak of the hanami season in central and southern Japan, the cherry blossom front has reached the northern tip of Honshu. On a 2-day trip to the northern Tohoku Region I will be reporting from the region's two most celebrated cherry blossom spots, Hirosaki Castle today and Kakunodate tomorrow.
Hirosaki Castle
May 5, 2010 - petals starting to fall
Of all the cherry blossom spots I have visited so far, Hirosaki Castle in Aomori Prefecture is probably the best. With its abundance of over 2500 trees, cherry blossom tunnels, petal filled moats, numerous pleasant picnic areas, rental rowing boats, many varieties of cherry trees and illuminations in the evenings (ended yesterday), it feels like multiple great cherry blossom spots combined into a single one.
Hirosaki Castle is one of Japan's twelve castles, whose keeps survived the post-feudal age intact. While the castle keep is rather small (due to its size and position in the corner of the main citadel, I mistook it for a turret on my first visit), the grounds around it have been turned into a spacious public park that can absorb the large crowds visiting each year relatively comfortably.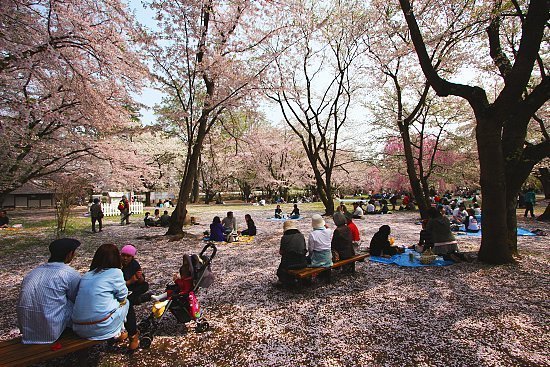 Because March and April 2010 were colder than usual in northern Japan, the cherry blossom season is taking place several days later this year than in the average year. The blossoms around Hirosaki Castle opened on April 27, three days later than average, and reached full bloom around May 2 just in time for the Golden Week holiday season.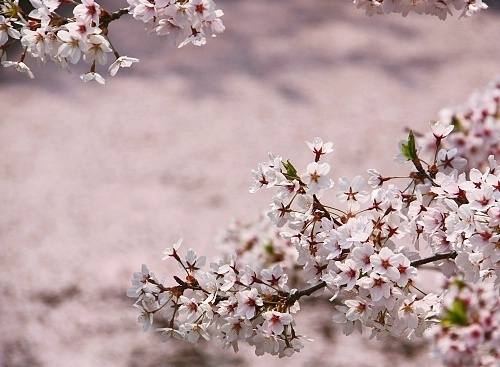 Due to the blossoms' delay and in order to avoid the peak of the Golden Week, I kept on postponing this report trip multiple times and was on the verge of canceling it, when the state of the cherry blossoms, the weather forecast and the availability of hotel rooms, rental cars and train seats all turned out favorably for today, after all.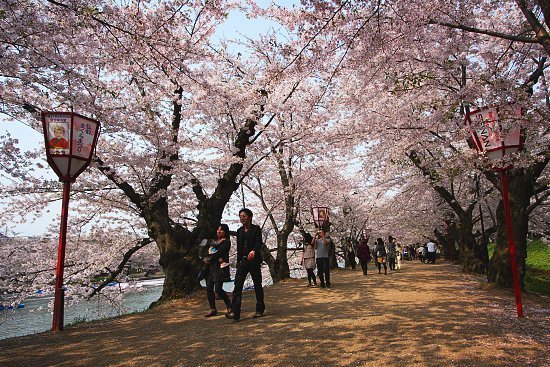 I am glad that I did not cancel the trip, as the cherry blossoms were spectacular today. Despite reaching full bloom only three ago, many trees around the park have already started to lose petals in considerable numbers. While the trees still looked very beautiful, the falling petals created attractive flower blizzards (hanafubuki) and floated in the millions on the park's ponds and moats.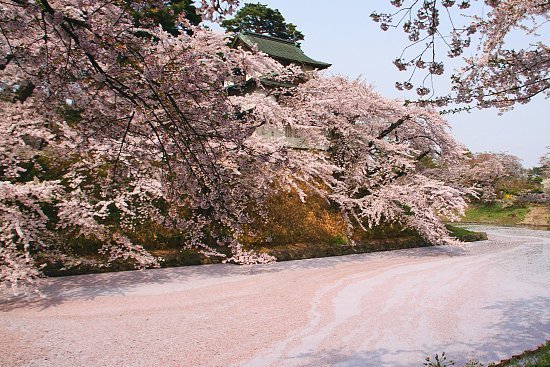 The continued loss of petals is expected to be quite rapid, so that many trees will probably be beyond their peak by the weekend. There are, however, a few tree varieties that are in bloom a few days later than the dominating somei yoshino, especially the many pink weeping cherry trees in the main citadel (honmaru) of the castle that should remain in full bloom for a few more days.