Autumn Color Report: Akita
Schauwecker's Japan Travel Blog
by Stefan Schauwecker, webmaster of japan-guide.com
This blog is intended to record some of my travel activities in Japan.
2010/10/14 - Autumn Color Report: Akita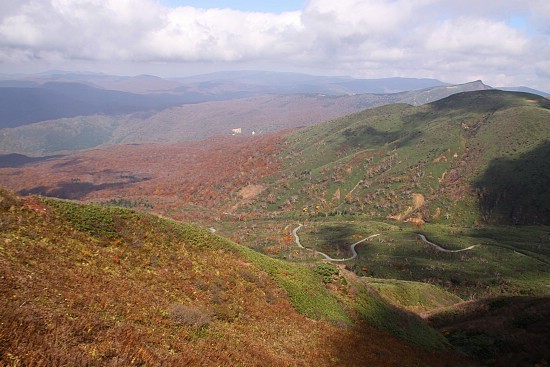 Due to warmer than usual temperatures, the autumn colors remain about 7-10 days behind their average year's schedule, and can currently be enjoyed in many areas of Hokkaido and in the high mountains of northern and central Honshu.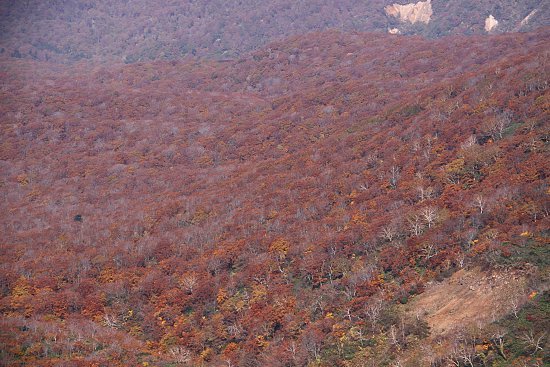 Today's report comes from Towada-Hachimantai National Park in Akita Prefecture, where we climbed Mount Komagatake before enjoying an overnight stay at Tsurunoyu in Nyuto Onsen.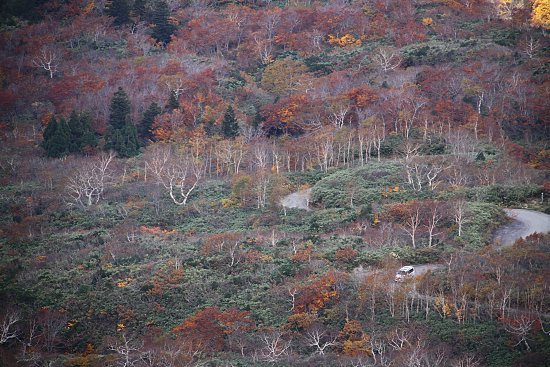 Autumn colors were approaching their peak along the narrow and curvy road that leads to the parking lot of Mount Komagatake's 8th Station (about 80 percent up the mountain). The colors seemed somewhat less brilliant than last year, which is probably due to this summer's abnormal heat.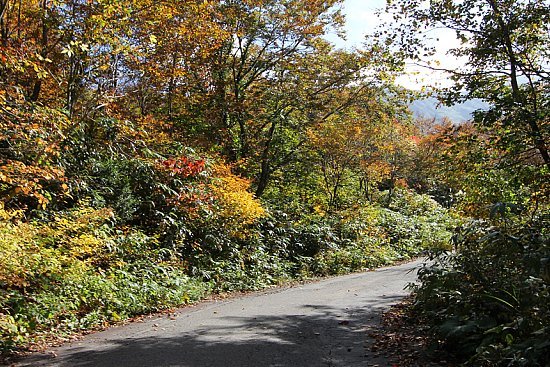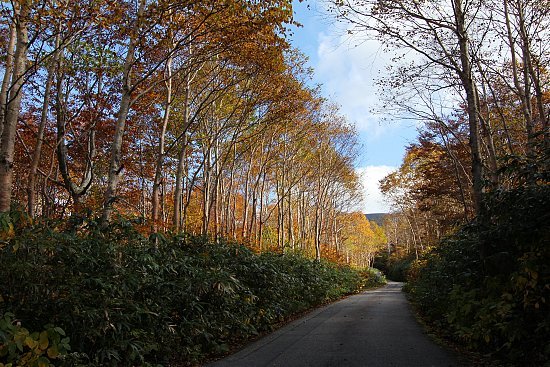 The parking lot at the 8th Station and the trailheads to the peaks of Mount Komagatake are located just above the tree line. The hiking trails themselves do not offer much autumn colors apart from the views down the colorful mountain slopes, but the volcanic landscape is spectacular.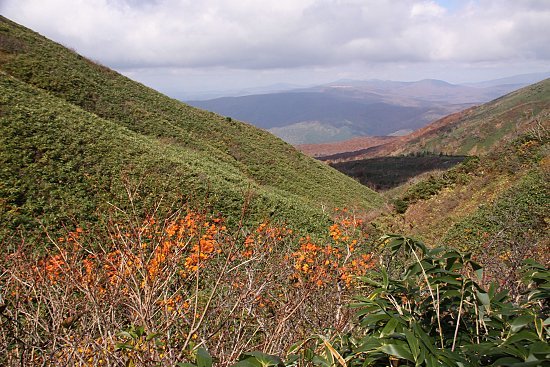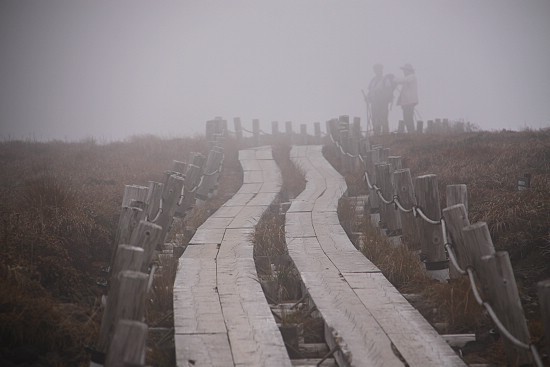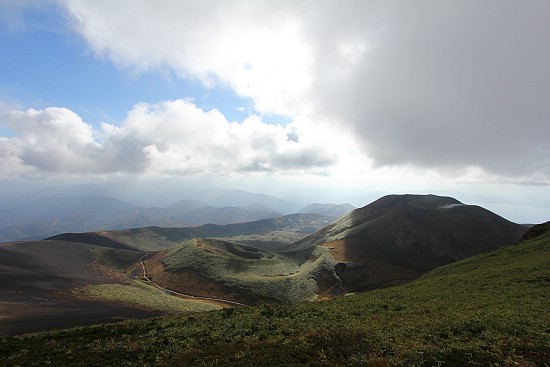 After some rewarding hiking - partially wrapped in clouds - we continued to Tsurunoyu, one of Japan's most atmospheric hot spring ryokan. The forested slopes above the ryokan's rustic, wooden buildings and milky baths are usually at the peak of their autumnal beauty around this day of the year, however, this year they have only just recently started to color and need another week or so to become more colorful.