Autumn Color Report: Hachimantai
Schauwecker's Japan Travel Blog
by Stefan Schauwecker, webmaster of japan-guide.com
This blog is intended to record some of my travel activities in Japan.
2010/10/15 - Autumn Color Report: Hachimantai
Today we continued our trip through Towada-Hachimantai National Park, where we checked on the autumn colors around the hot springs of Tamagawa Onsen and Goshogake Onsen.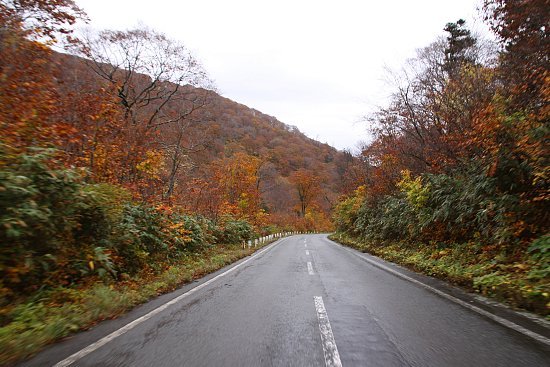 With a PH of 1.2, the hot spring waters of Tamagawa Onsen are Japan's most acidic. Tamagawa Onsen also features a rare radioactive mineral, which attracts large numbers of cancer patients for the treatment of their disease. Colors around the volcanically active valley of Tamagawa Onsen have turned beautiful yellow and orange and are currently near or at their peak.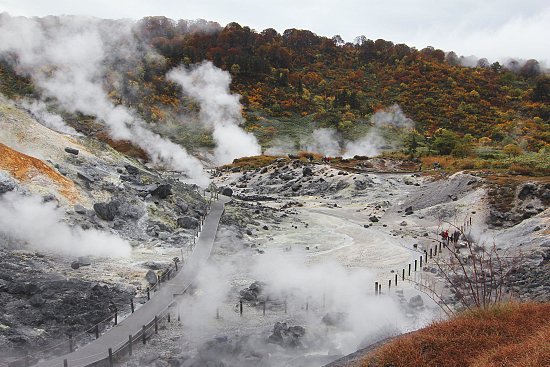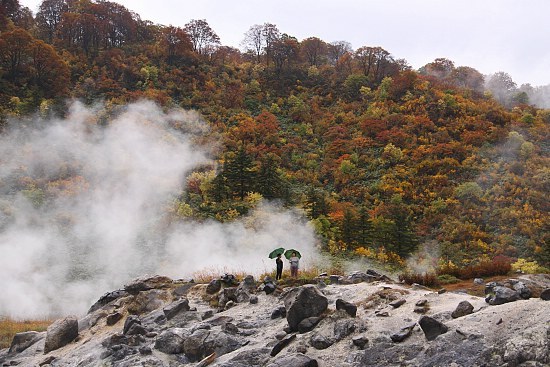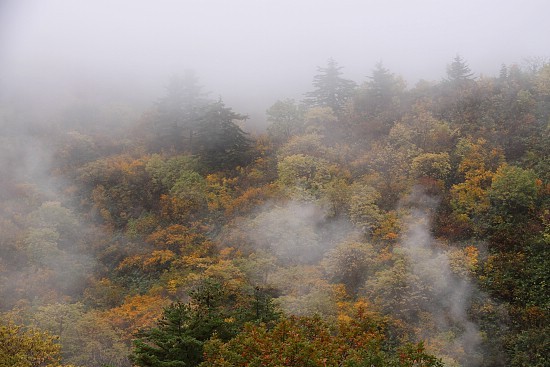 We continued further towards Mount Hachimantai, where colors improved to orange and occasional reds. While highly enjoyable, the colors were markedly less brilliant and shiny than last year. It seems that many leaves turned into premature browns or did not turn as shiny as usual due to the heat of the past summer.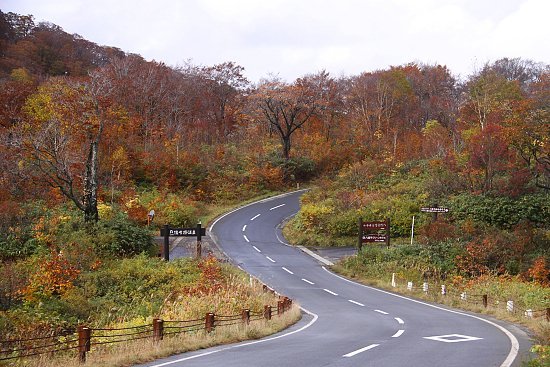 Colors around Goshogake Onsen, another hot spring with a spectacular volcanically active "hell valley", were already somewhat beyond their peak, but were still beautiful in combination with the bubbling mud ponds and steaming sulfur vents.