Autumn Color Report: Noboribetsu
Schauwecker's Japan Travel Blog
by Stefan Schauwecker, webmaster of japan-guide.com
This blog is intended to record some of my travel activities in Japan.
2010/10/19 - Autumn Color Report: Noboribetsu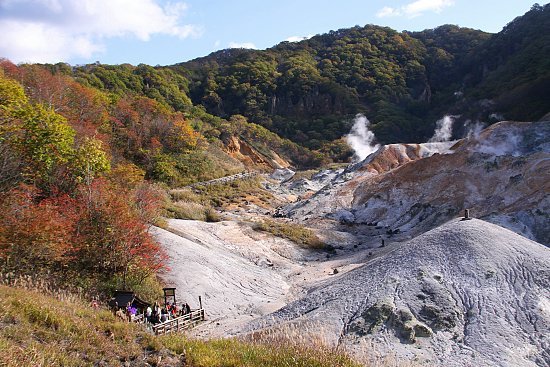 One month after my first autumn color report to Hokkaido, I returned to the northern island to check on the colors in Noboribetsu, a popular hot spring resort in southern Hokkaido.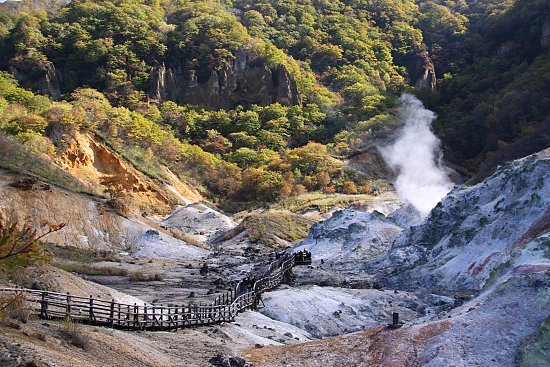 In the average year, autumn colors around Noboribetsu would be at their best right now, however, this year the leaves are coloring with a delay of approximately seven to ten days.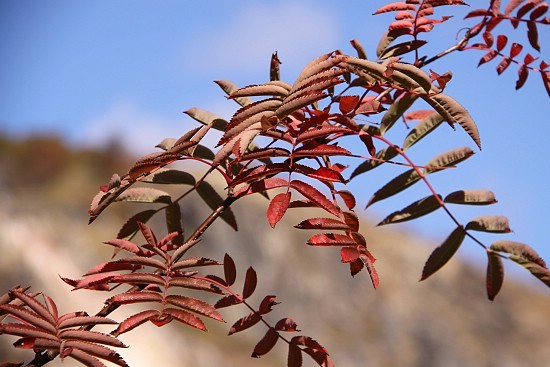 As of today, the trees around Noboribetsu's Jigokudani ("Hell Valley") have started to change their colors, but they still require several days to reach their peak.