Autumn Color Report: Kyoto
Schauwecker's Japan Travel Blog
by Stefan Schauwecker, webmaster of japan-guide.com
This blog is intended to record some of my travel activities in Japan.
2010/11/10 - Autumn Color Report: Kyoto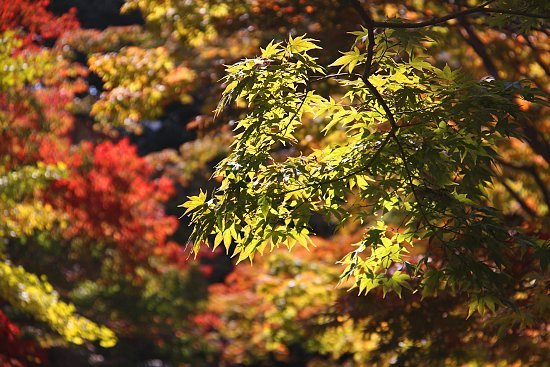 On our first trip to Kyoto this season, I checked on the early state of the city's autumn colors. As seen on previous report trips, the cold weather of recent weeks seemed to have decreased the delay of this year's autumn leaf season somewhat. Nevertheless, the season remains several days behind the average year's and last year's schedule.
For Kyoto this means that the coloring has only just recently started, and that the peak of the season can be expected to take place in the last third of November.
My first destination of the day was Arashiyama, the pleasantly touristy district in the northwestern outskirts of Kyoto. Trees around Arashiyama have only recently started to color and are still way below the 50 percent mark. The forest covered mountains behind the Togetsukyo Bridge looked less colorful than when I visited almost exactly one year ago.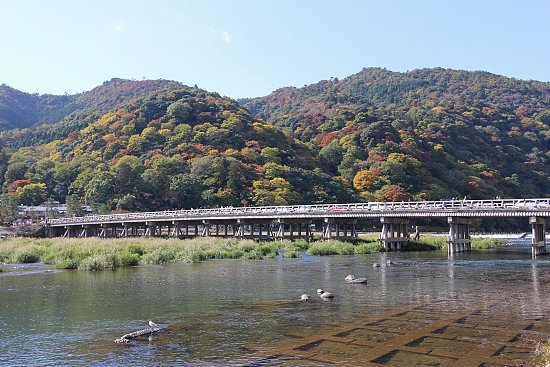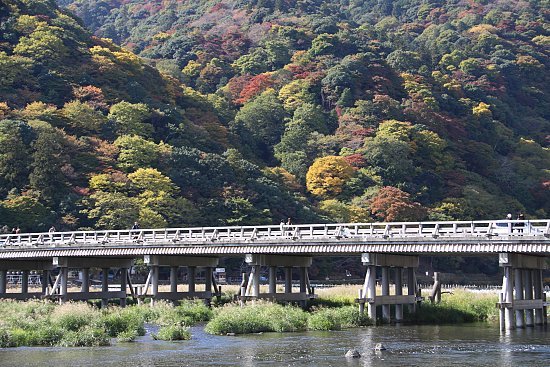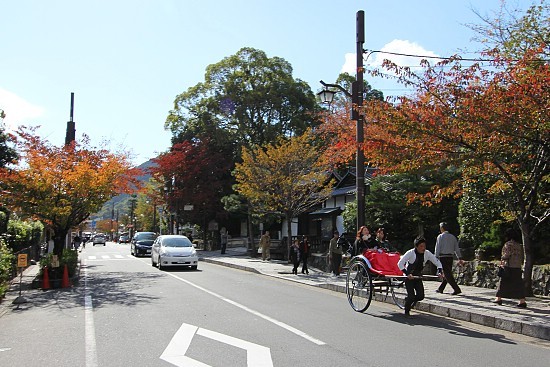 I also checked on one of the smaller temples in the district, Jojakkoji, which is known for its nice seasonal colors. Some of the plentiful maple trees on the temple grounds feature already some colorful branches and make a autumn color visit worthwhile. The peak of the season, however, is still more than a week away.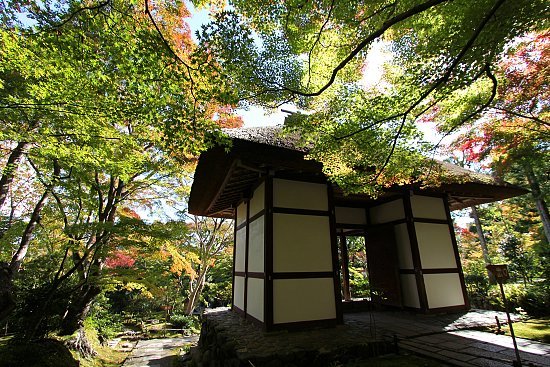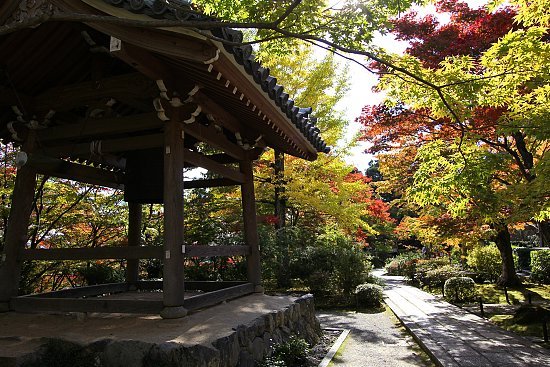 Next I visited Sanzenin Temple in Ohara, a few kilometers north of central Kyoto, where the trees are typically a few days ahead of the trees in the city center. However, the trees today lagged considerably behind last year's schedule and were still mostly of a greenish yellow. Nevertheless, there were already a few nice colors to be enjoyed in the temple's wonderful moss garden.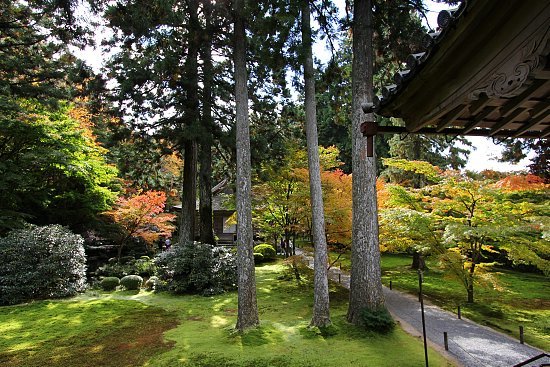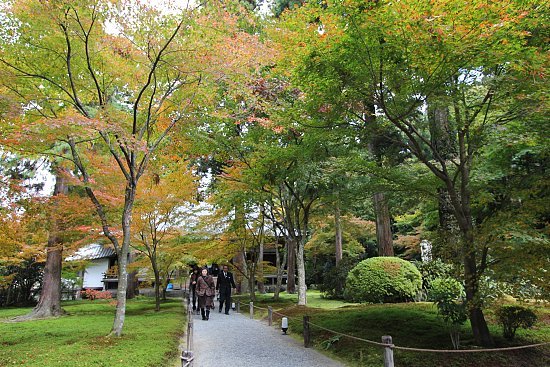 A closer look at some of the trees, however, also showed a noticeable number of leaves that did not seem to have enjoyed the past summer's exceptional heat. Their sight made me doubt that 2010 will go into the books as one of Sanzenin's outstanding autumns.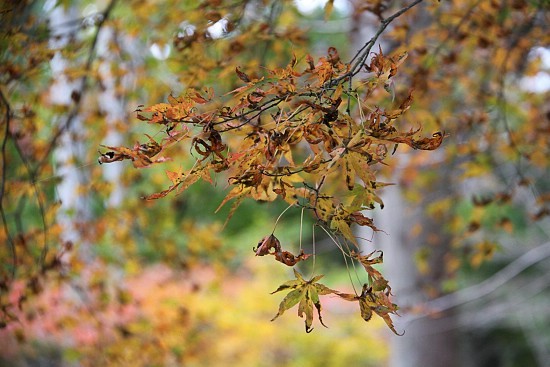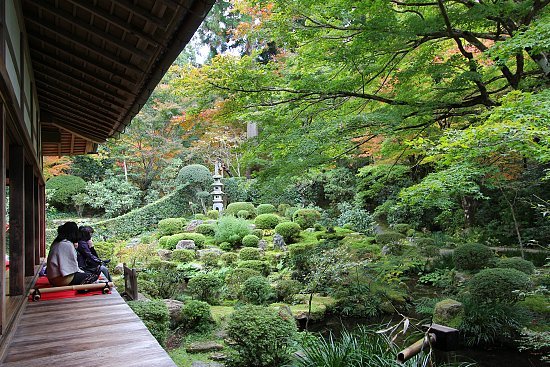 Next I paid a visit to Kiyomizudera, where the autumn colors reached their peak towards late November last year. Not surprisingly, the trees on the temple grounds were still mostly green today with only a few tree tops starting to fade into red. Colors should be spectacular around Kiyomizudera in about two weeks from now.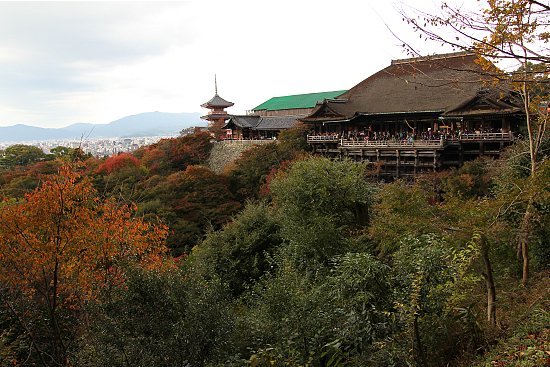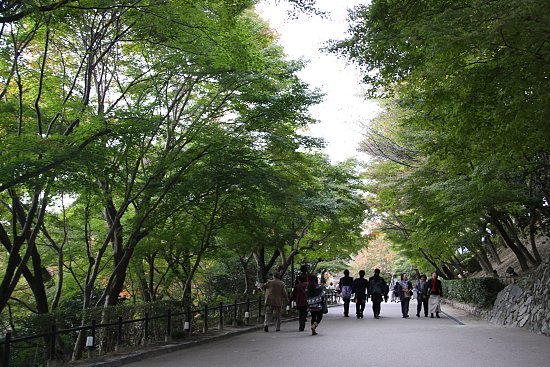 My last stop of the day was Tofukuji Temple, another of Kyoto's most popular koyo spots. The coloring of Tofukuji's trees has already proceeded beyond my expectation and is almost at the same state as one year ago.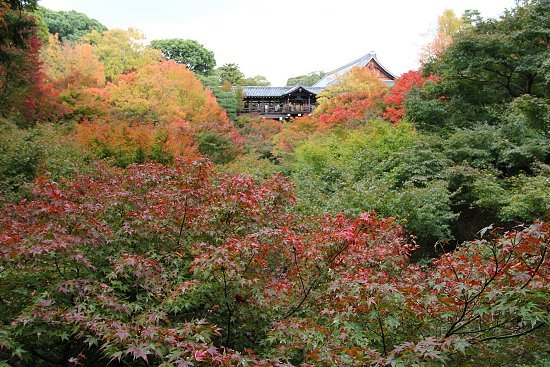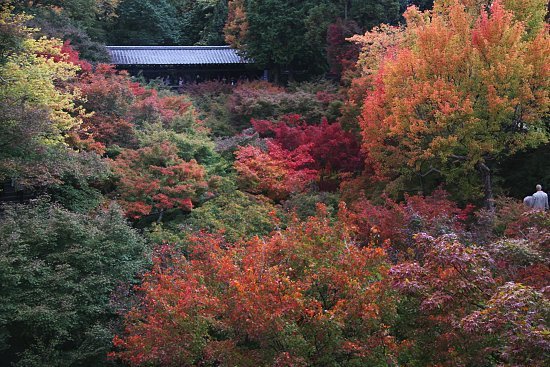 Although the peak of the season at Tofukuji is still at least one if not two weeks away, the colors already justify a koyo visit. This afternoon the temple was still pleasantly quiet, which is something that will dramatically change over the next few days.