Autumn Color Report: Sakurayama
Schauwecker's Japan Travel Blog
by Stefan Schauwecker, webmaster of japan-guide.com
This blog is intended to record some of my travel activities in Japan.
2010/11/19 - Autumn Color Report: Sakurayama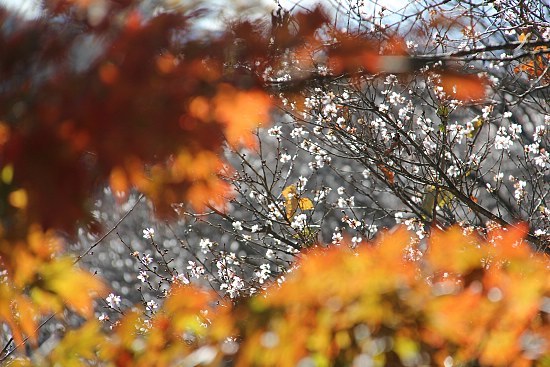 Today I visited Sakurayama Park in Fujioka City, Gunma Prefecture, about 100 kilometers north of Tokyo. With its 7000 trees, Sakurayama ("cherry mountain") is arguably Japan's most famous spot for winter cherries, an unconventional cherry tree variety that blooms during the winter.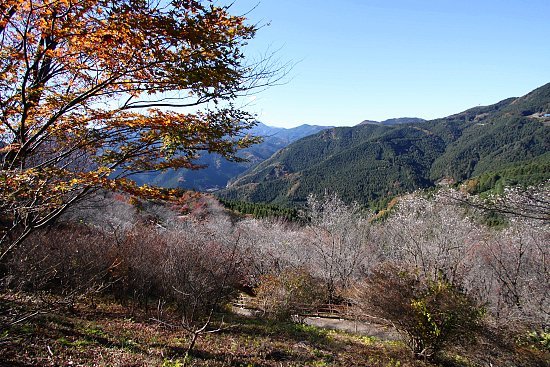 The blossoms of the winter cherries around Sakurayama Park typically start to open around October and reach full bloom around November and December. As a result, cherry blossoms and autumn foliage can be enjoyed there at the same time!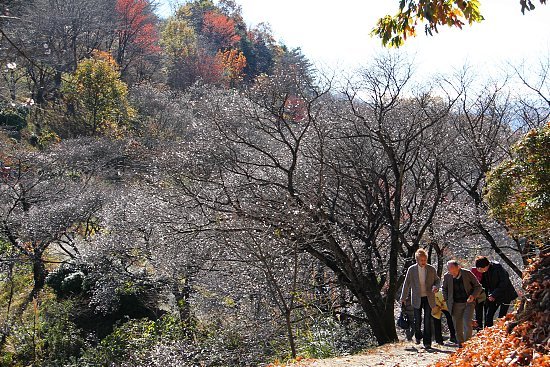 Today, the cherry trees were just about reaching full bloom. Because winter cherries carry considerably fewer flowers than their spring flowering cousins, they do not look as intensive even at full bloom. Nevertheless, they provided an intriguing contrast to the park's autumn colors.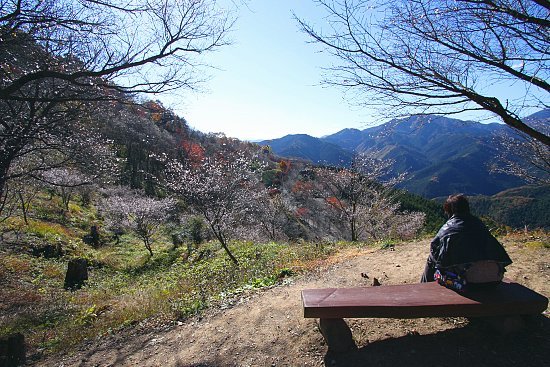 Near the parking lot of Sakurayama Park there is a Japanese style garden with a pond and numerous maple trees, which are currently at the peak of their seasonal beauty. The garden gets lit up every night from November 1 until December 12, 2010 from 16:00 to 21:00.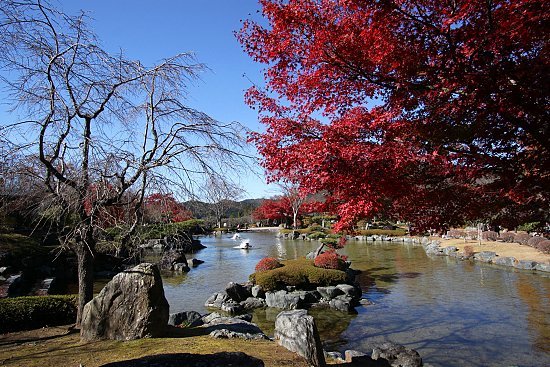 From the garden, a walking trail leads to the summit in about ten minutes. Along the way and from the summit, there are nice views over the cherry tree covered slopes and of the surrounding mountains. Many people were enjoying the good weather and the peak of the cherry blossoms and autumn colors with unseasonable hanami picnics.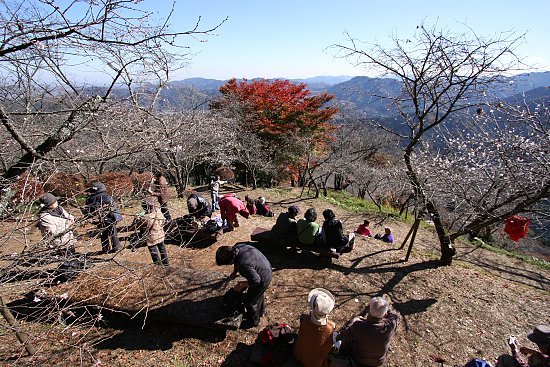 Unfortunately, public transportation to Sakurayama Park is time consuming and complicated. Outside the peak of the winter cherry blossom season (mid November to mid December) it is even non existent. The closest train stations are Shinmachi Station along the JR Takasaki Line (16 kilometers away) and Tansho Station along the JR Hachiko Line (10 kilometers away).