Schauwecker's Japan Travel Blog
by Stefan Schauwecker, webmaster of japan-guide.com
This blog is intended to record some of my travel activities in Japan.
2011/02/11 - Shiretoko Fantasia 2011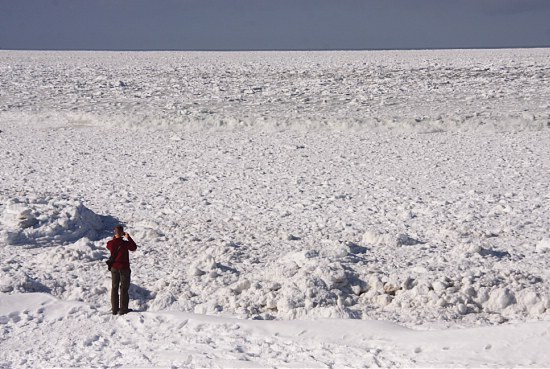 We concluded our winter reporting trip to Hokkaido with a visit to the Shiretoko Peninsula. Located on a geographical latitude comparable to Venice (Italy) or Portland (Oregon), the peninsula is among the southernmost places on the northern hemisphere to see drift ice (ryuhyo) during the winter, typically from mid January to late March.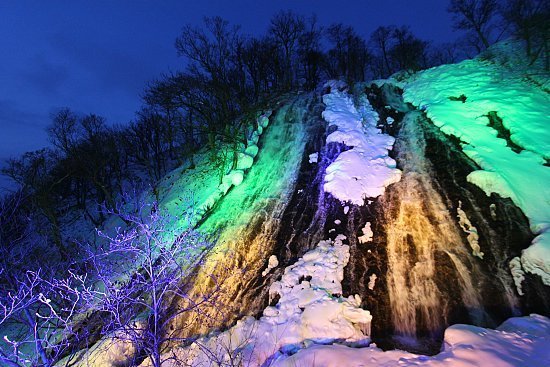 We spent one night in Utoro, the only town along the peninsula's western coast. After dinner at the ryokan, we joined the town's many other ryokan guests in visiting the twenty minute long laser show "Aurora Fantasy" at Utoro Port (daily from February 5 to March 21 at 20:00, 300 yen).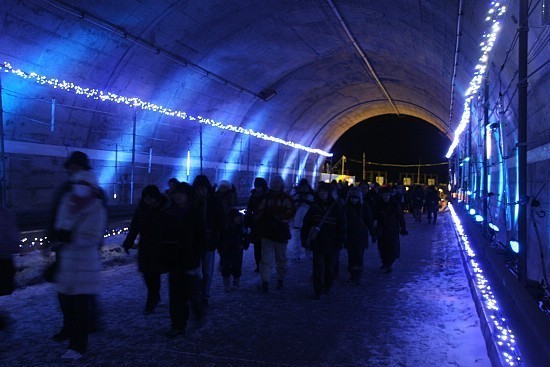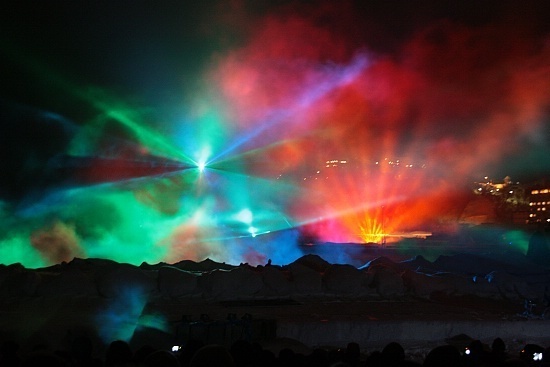 Besides visiting the "Aurora Fantasy" laser show in Utoro, we also went to enjoy the ryuhyo (drift ice) in various ways. Most exciting was the "Ryuhyo Walking Tour" (90 minutes, 5000 yen) which allowed us to step onto the drift ice, jump from ice floe to ice floe and even swim in the freezing Sea of Okhotsk in wetsuits.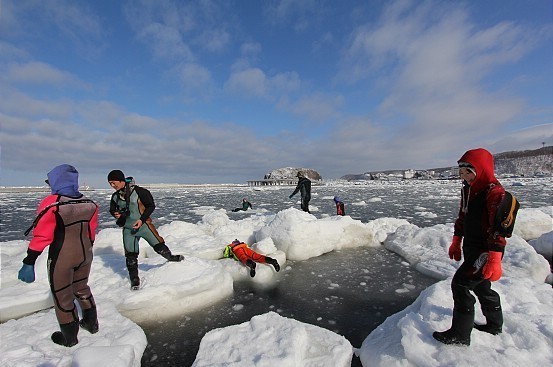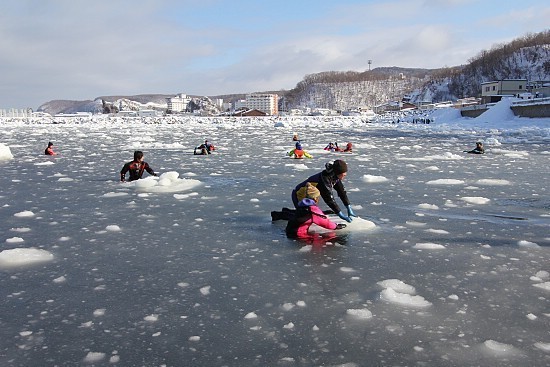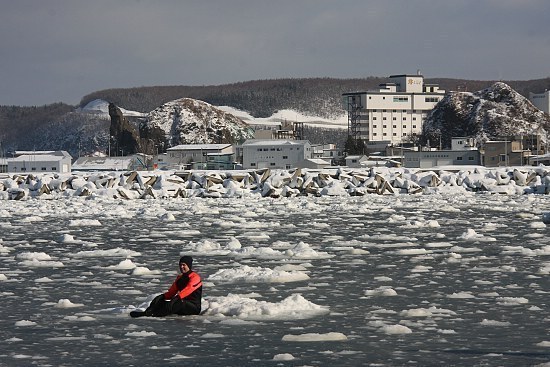 We also joined a one hour cruise from nearby Abashiri on the Aurora icebreaker ship (3300 yen). The ship encountered little resistance from the ice, which has grown increasingly thin in recent decades. On our visit today, the port of Abashiri was completely free of ice, and it took us 10-15 minutes to reach a zone with some drift ice. Nonetheless, the sight of the ryuhyo was fascinating.