Cherry Blossom Report: Fukuoka
Schauwecker's Japan Travel Blog
by Stefan Schauwecker, webmaster of japan-guide.com
This blog is intended to record some of my travel activities in Japan.
2011/03/31 - Cherry Blossom Report: Fukuoka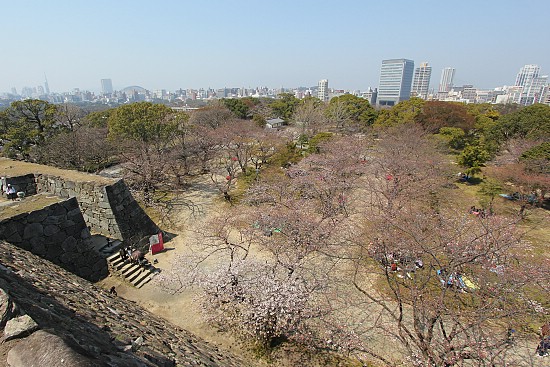 The cherry blossoms are slowly approaching full bloom in southern areas on Japan's main islands. Among these places is Fukuoka on the island of Kyushu, where I made a quick visit to Maizuru Park, the city's best hanami spot, today.
Maizuru Park
March 31, 2011 - opening (10-50%)
Maizuru Park is a pleasant public park that encompasses the former site of Fukuoka Castle. The park offers lots of good hanami spots among the castle's ruined walls and citadels.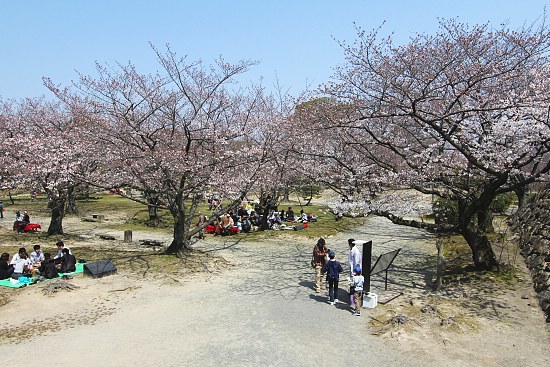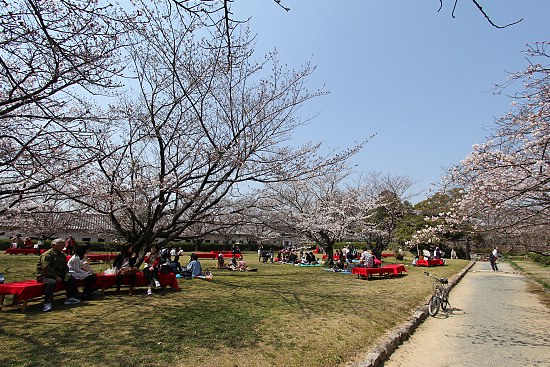 Cherry trees were reported to have started opening on March 22 in Fukuoka. Nevertheless, most trees around Maizuru Park were still below the 50 percent mark today. With more warm and sunny weather forecast for tomorrow, many trees will probably pass the 50 percent mark soon and progress into full bloom over the weekend or early next week.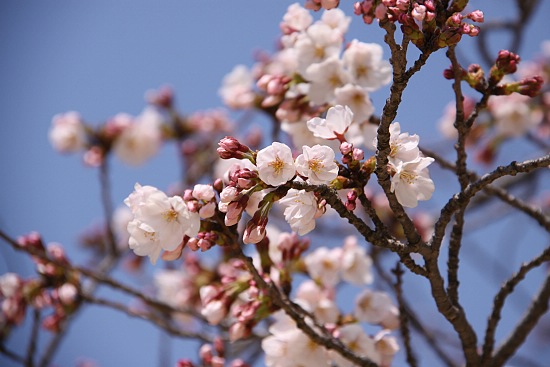 Near the Tamon Turret, there is also an attractive row of weeping cherry trees. Half of the trees are of the early blooming variety with five, light pink petals per blossom, which have already reached full bloom. The other half are of the later blooming variety with more than five, dark pink petals, which have only just started opening. Thanks to the staggered timing, the blooming season should continue here for at least another two weeks.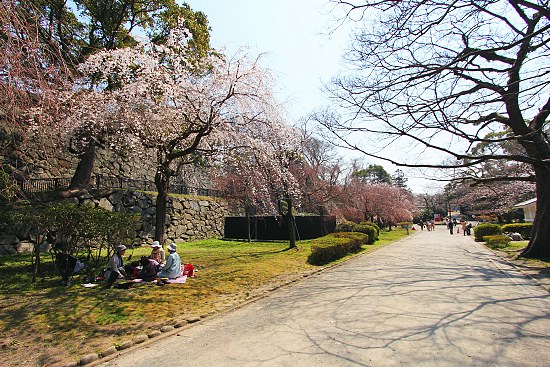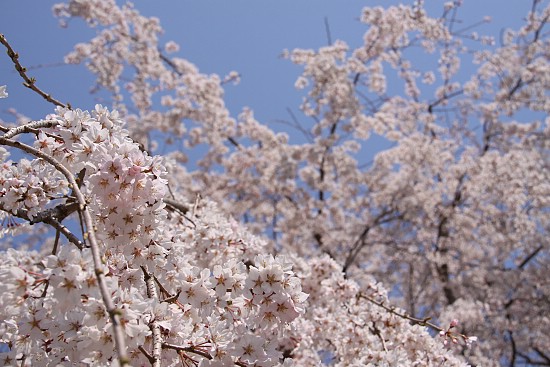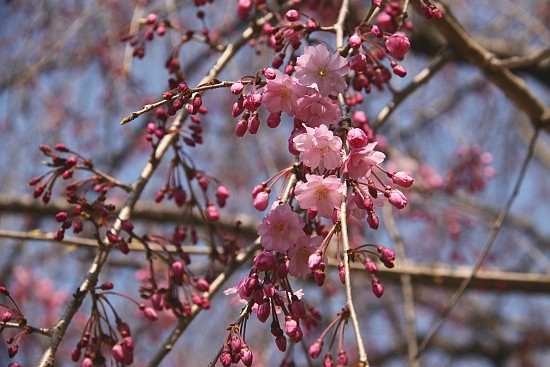 As seen elsewhere, the planned evening illumination and some of the scheduled events of this year's cherry blossom festival have been canceled in Maizuru Park.