Cherry Blossom Report: Matsuyama
Schauwecker's Japan Travel Blog
by Stefan Schauwecker, webmaster of japan-guide.com
This blog is intended to record some of my travel activities in Japan.
2011/04/10 - Cherry Blossom Report: Matsuyama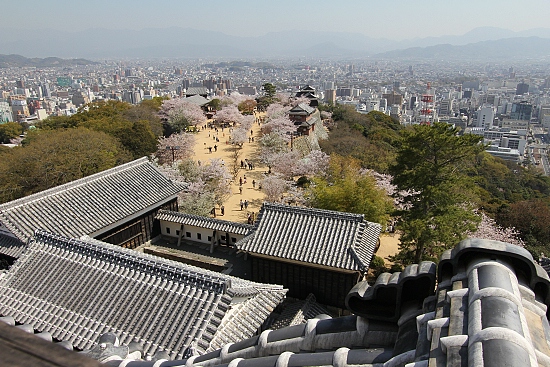 After a week of cherry blossom reporting from Honshu, I returned to Japan's fourth largest island of Shikoku today, visiting Matsuyama, the capital of Ehime Prefecture where full bloom was announced four days ago.
Dogo Park
April 10, 2011 - full bloom
Dogo Park is a public park in Dogo Onsen, Shikoku's most famous hot spring resort at the outskirts of Matsuyama.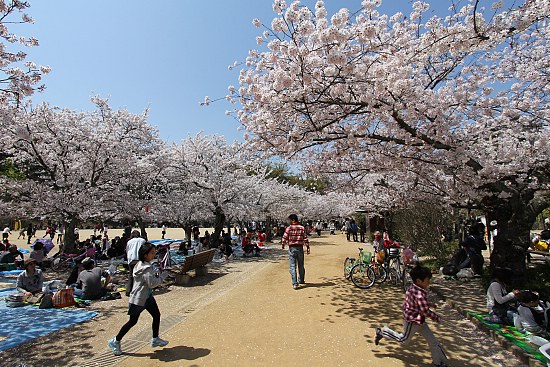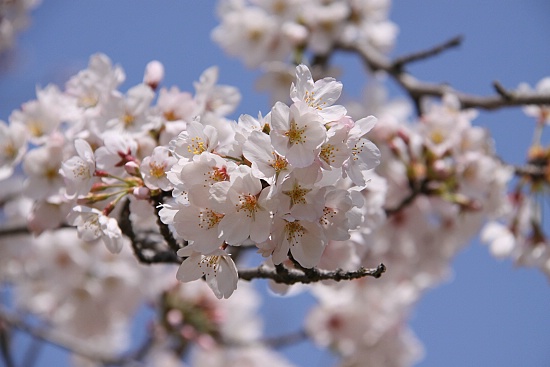 Located on the former site of a small hilltop fortress, the park offers many attractive hanami spots and was very busy with people celebrating the blossoms on this beautiful Sunday. Almost every second picnic party was using a small barbecue set, something I have not seen in many other places on my cherry blossom trips so far.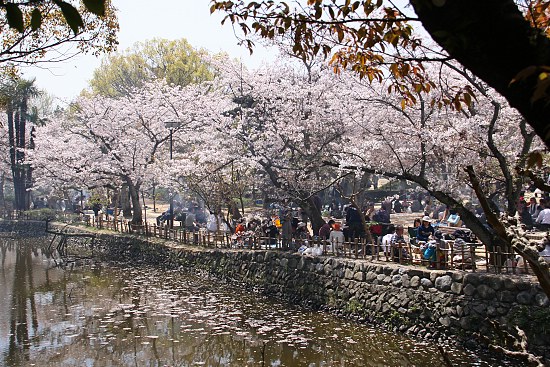 The cherry trees in Dogo Park were at full bloom today, and quite a few trees have started to drop petals, causing small petal blizzards (hanafubuki) here and there from time to time. The atmosphere was extraordinarily pleasant.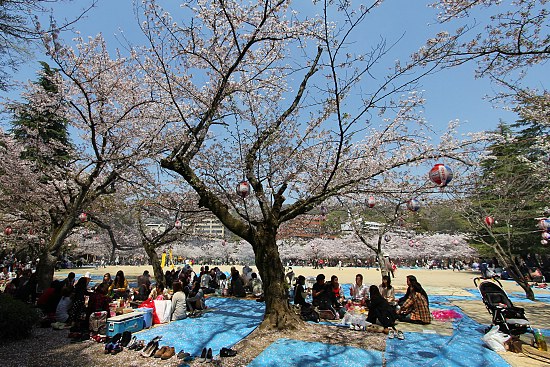 Matsuyama Castle
April 10, 2011 - full bloom
Matsuyama Castle is one of twelve Japanese castles which have survived the post feudal era without destruction. Among the twelve it is one of my favorites because of its attractive hilltop location in the center of the city and because its main keep is a rarely seen complex with multiple wings and turrets.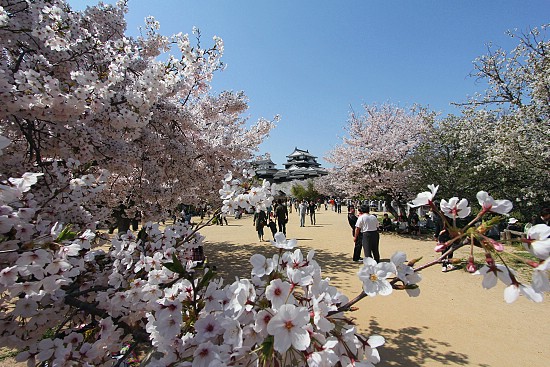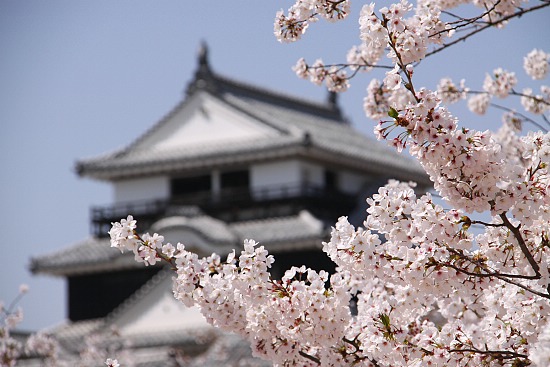 The blossoms on the hundreds of cherry trees on the castle grounds were at their best today and should remain beautiful for a few more days to come. The many trees in the castle's main citadel (honmaru) on the flat topped summit of the hill made for a particularly attractive sight in combination with the castle keep.