Cherry Blossom Report: Fujigoko
Schauwecker's Japan Travel Blog
by Stefan Schauwecker, webmaster of japan-guide.com
This blog is intended to record some of my travel activities in Japan.
2011/04/20 - Cherry Blossom Report: Fujigoko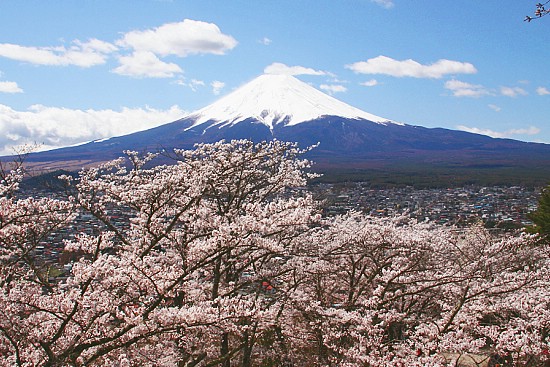 Today I made this year's only cherry blossom report to the Fuji Five Lake region at the northern base of Mount Fuji. At an altitude of around 1000 meters, the trees are typically about two week behind those of nearby Tokyo.
Chureito Pagoda
April 20, 2011 - full bloom
The cherry trees around the Chureito Pagoda have just reached full bloom and were at their best today. The blossoms' fresh and sturdy look suggested that their seasonal beauty will probably be preserved into the upcoming weekend.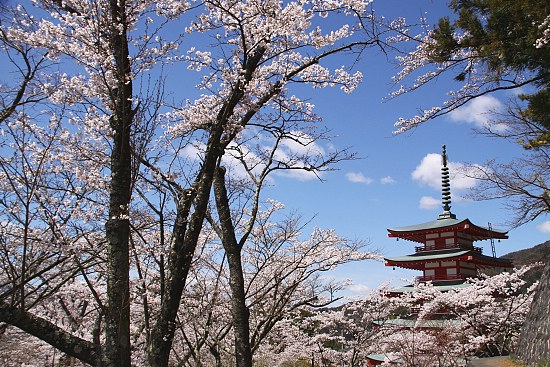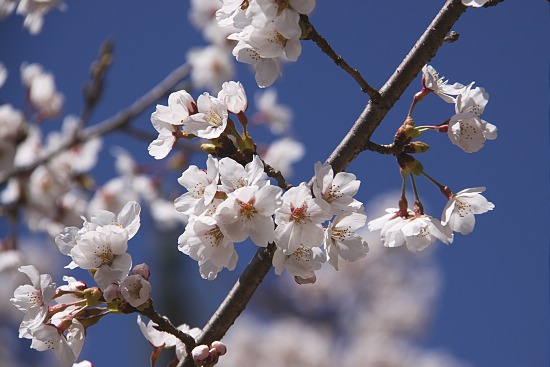 Today's good weather attracted many people - especially photographers - up the steep hill to the pagoda, which offers that intriguing triple combination of Japanese cliches often found on book covers and posters.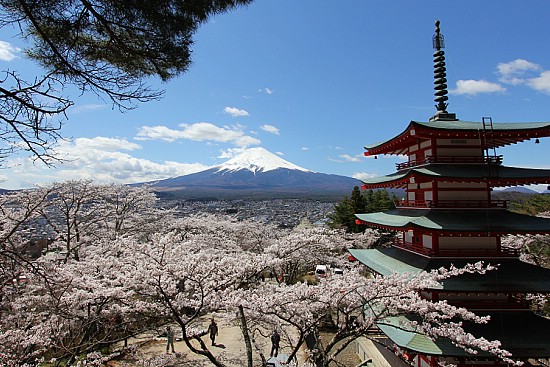 Ubuyagasaki Peninsula
April 20, 2011 - full bloom
The trees along the northeastern shores of Lake Kawaguchiko and around the small Ubuyagasaki Peninsula have also reached full bloom, allowing photographers to take another classic shot of Mount Fuji in combination with the lake and cherry blossoms for several days to come.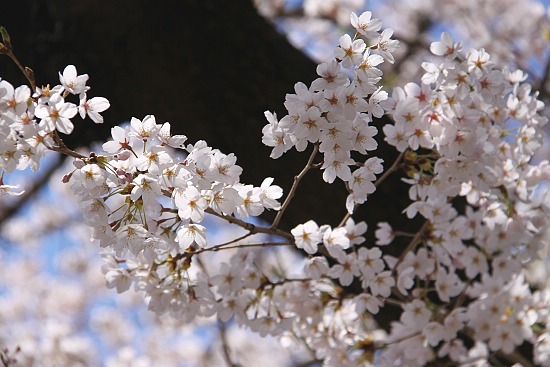 Northern Shores of Kawaguchiko
April 20, 2011 - opening (10-50%)
Surprisingly, the trees just a few hundred meters further down the northern shores of Lake Kawaguchiko were still in a considerably less advanced state. Especially the exposed trees lining the waterfront have not reached the 50 percent mark yet and were joined by some plum trees still in bloom. The cherry trees can be expected to reach full bloom here by the weekend.