After the Earthquake: A trip to Matsushima
Schauwecker's Japan Travel Blog
by Stefan Schauwecker, webmaster of japan-guide.com
This blog is intended to record some of my travel activities in Japan.
2011/04/21 - After the Earthquake: A trip to Matsushima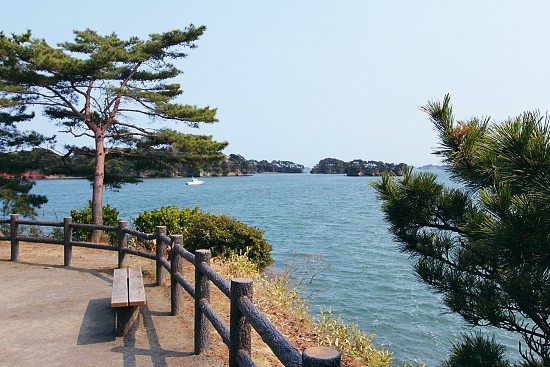 Celebrated for one of Japan's three most scenic views, Matsushima is the best known tourist destination that got directly hit by last month's tsunami. Thanks to its location in a well protected bay within a bay, however, Matsushima fared considerably better than places further up and down the coast. Nevertheless, the tsunami claimed several lives and caused considerable damage to the town's infrastructure.
The japan-guide.com team visited Matsushima on April 21, just over a month after the earthquake, to find cleanup efforts at a far advanced state. Many tourist attractions, sightseeing boat companies, shops and hotels aim to resume business by April 29 in time for the Golden Week, one of the busiest travel seasons in Japan.
We accessed Matsushima from nearby Sendai by the JR Tohoku Main Line, which had only just resumed service that morning. From Matsushima Station, we walked 15 minutes to the central tourist area along the coast. The more conveniently located Matsushima-Kaigan Station along the JR Senseki Line is scheduled to see trains return by late May.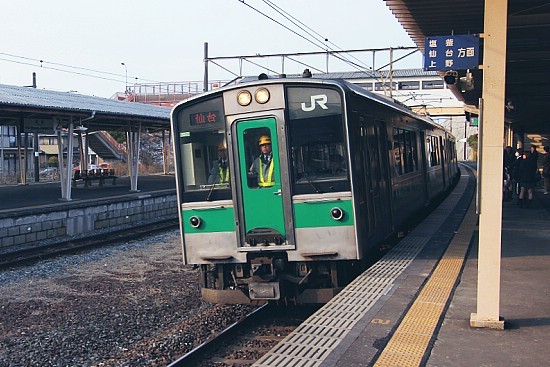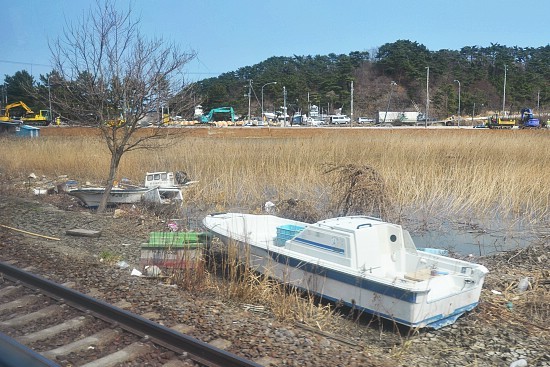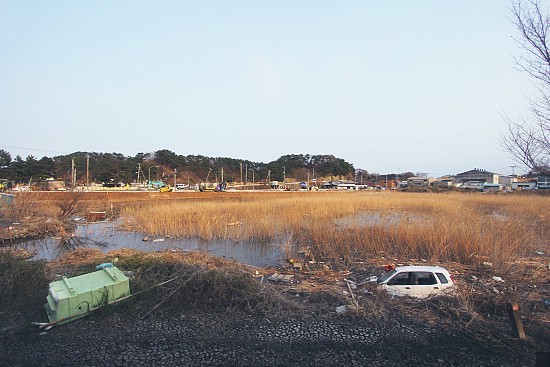 In the central tourist area, the first row of buildings along the coast - mostly souvenir shops - were worst hit by the tsunami, which smashed shutters and flooded and damaged the buildings' interiors. While the pine clad islands, the Godaido Hall and Zuiganji Temple survived the tsunami intact, the bridge to Fukuura Island suffered damage that did not allow for a quick reopening.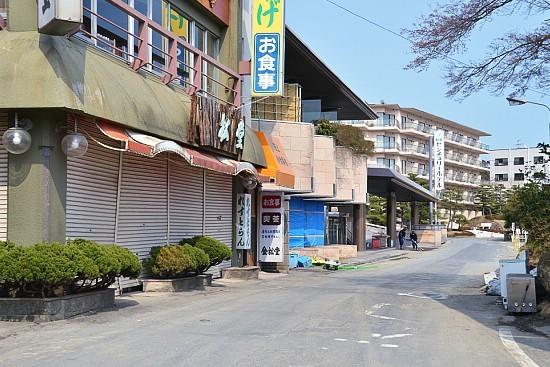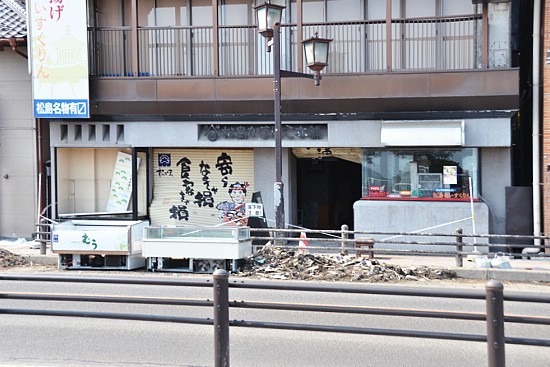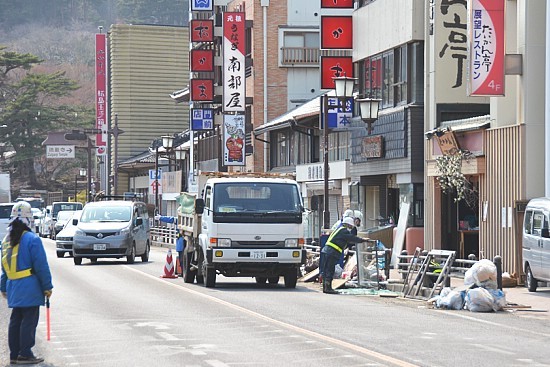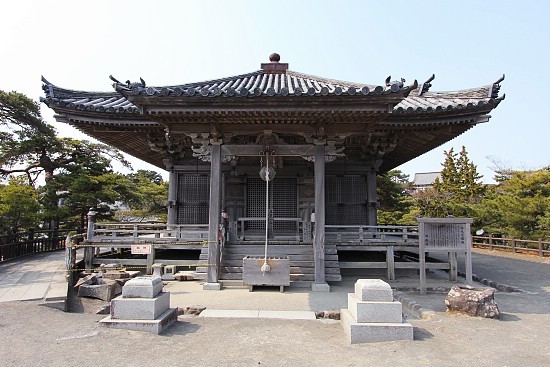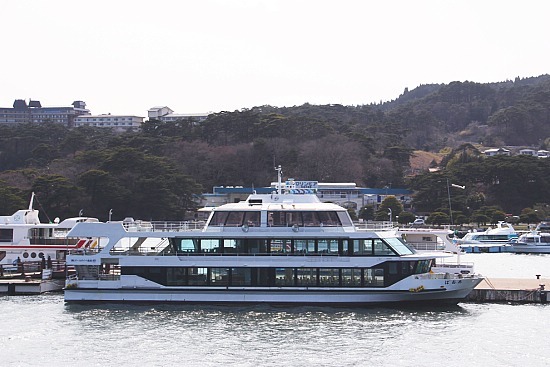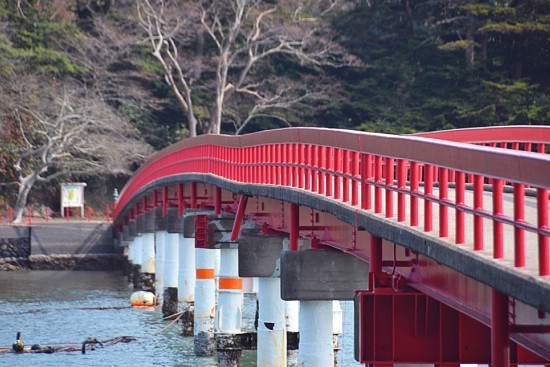 On our visit to Zuiganji Temple, we checked on the extensive renovation works, which are currently being carried out on the main hall and are unrelated to the earthquake and tsunami. During the renovation works, which last until spring 2016, visitors can view some buildings which are not regularly open to the public instead of the main hall, including the temple kitchen (kuri) and the mausoleum of the wife of Date Masamune, the great local feudal lord.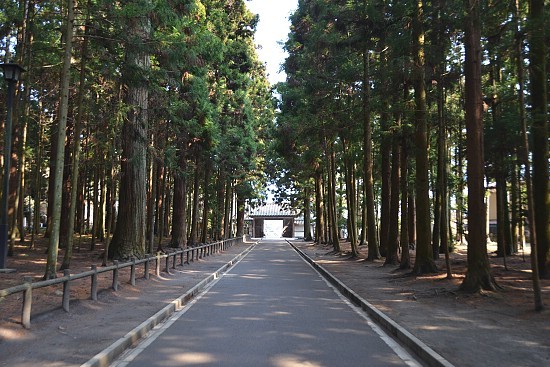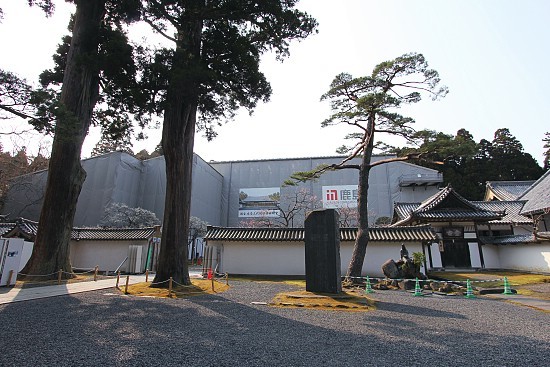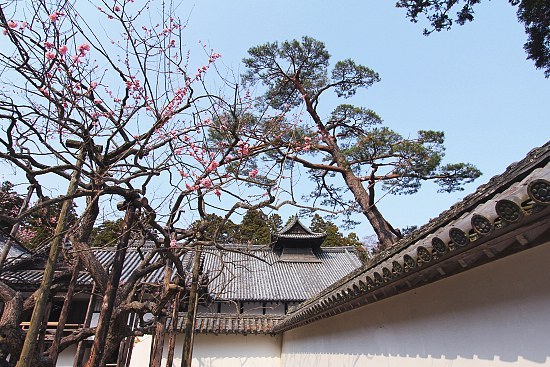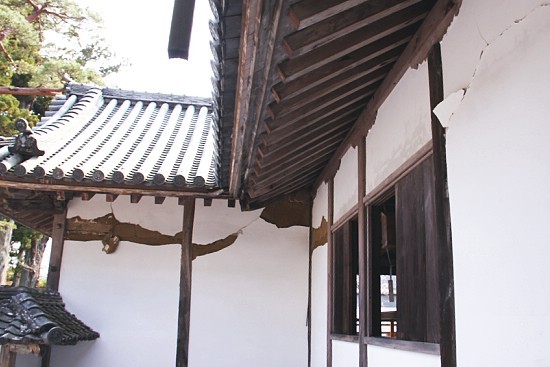 We were glad to see Matsushima ready to reopen most of its tourist facilities just one and a half month after the tsunami, and hope that the efforts will be rewarded by a quick return of tourists. The Tohoku Shinkansen will resume service from Tokyo to Sendai on April 25, making it easy for tourists to contribute to the recovery of the Tohoku Region by taking a holiday.