Hakata Gion Yamakasa Report Trip
Schauwecker's Japan Travel Blog
by Stefan Schauwecker, webmaster of japan-guide.com
This blog is intended to record some of my travel activities in Japan.
2011/07/15 - Hakata Gion Yamakasa Report Trip
As a person with a disliking for big crowds, I have mixed feelings towards the reporting of festivals which often includes stressful competition for photo spots and hours of direct exposure to the summer heat. But some of Japan's festivals come with such deep traditions and intoxicating dynamics that they are worth overcoming these concerns. The Hakata Gion Yamakasa Festival in Fukuoka is one such festival.
The Hakata Gion Yamakasa is held every year during the first half of July and climaxes with a spectacular time trial race in the early morning hours of July 15. In the race, seven neighborhoods of Fukuoka's Hakata district compete in pushing beautifully decorated festival floats along a five kilometer long course through the city.
We arrived in Fukuoka the afternoon before the race, when several of the neighborhoods were pushing their floats through the streets in a last practice run.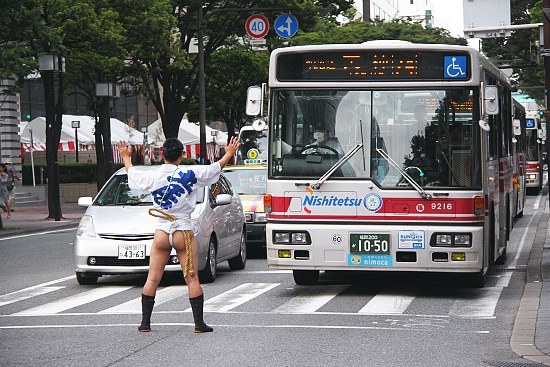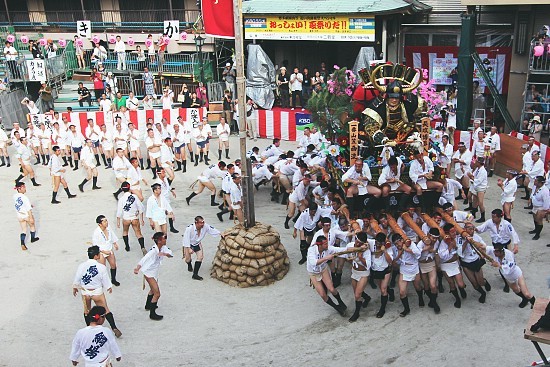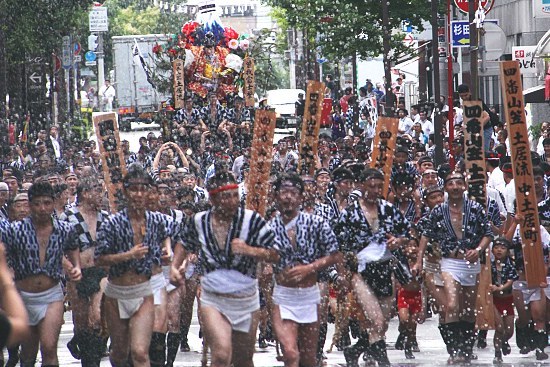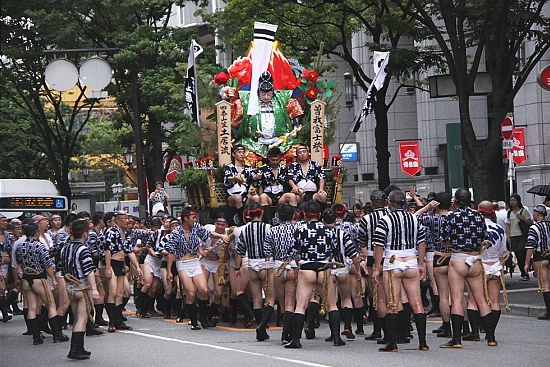 After watching the practice runs in the afternoon, we rested until 1am in the night. This is when all the seven competing floats gathered around Kushida Shrine and line up behind the start. Food stands and a relaxed festival mood enhanced the atmosphere further.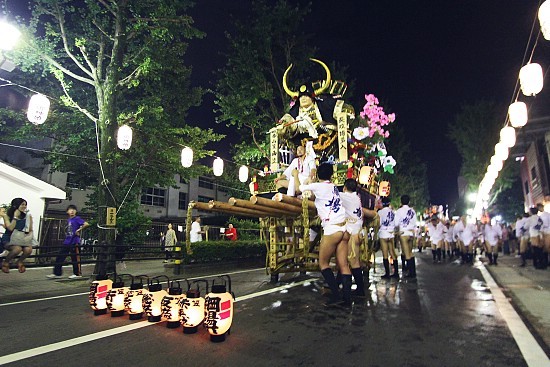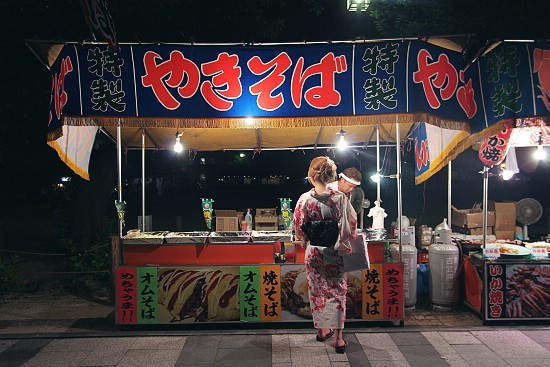 From 2am we rested for another two hours ahead of the start of the race, which took place at 4:59am. Despite the early time of the day, thousands of spectators lined the five kilometer long race course, which includes several tight turns and long stretches along both narrow lanes and broad streets. Many onlookers were reserving their spots hours in advance.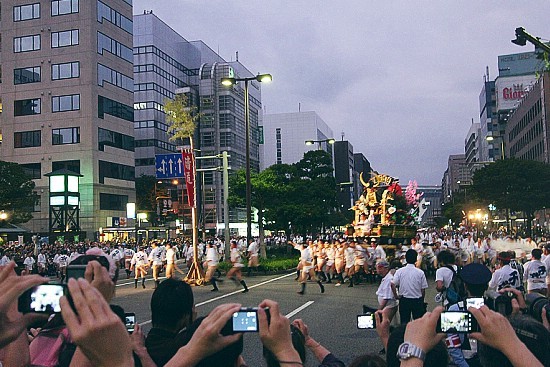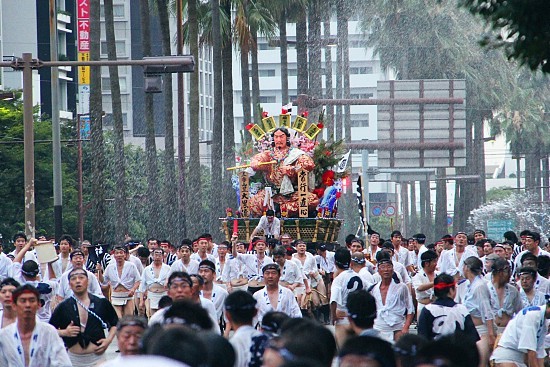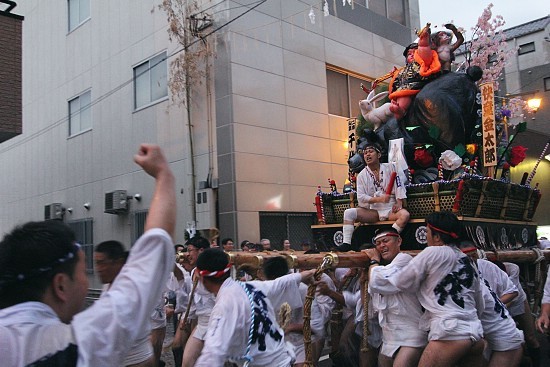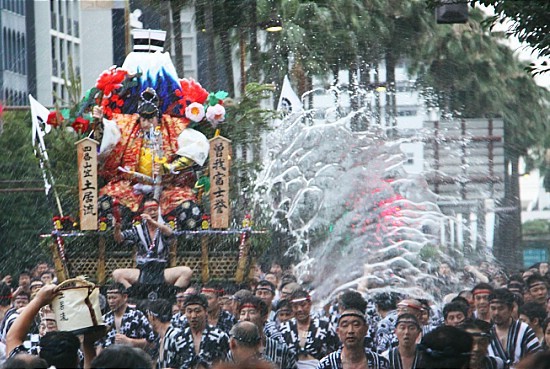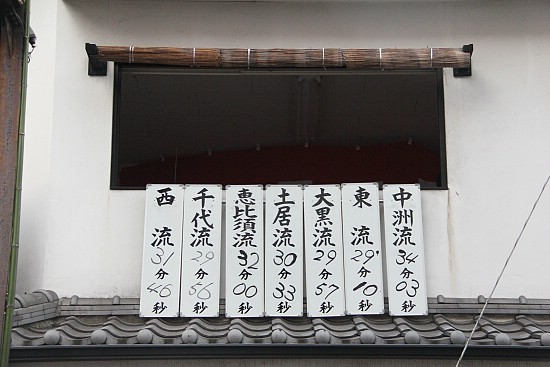 In the past, the race used to involve much bigger floats that stood over ten meters tall and weighted over two tons each, but due to the introduction of power lines in the Meiji Period, today's floats are "only" about five meters tall and one ton heavy. However, the taller floats have not disappeared from the festival, either. Known as "decorative floats", about a dozen of them are erected and exhibited in fixed spots across the city.