Autumn Color Report: Mount Asahidake
Schauwecker's Japan Travel Blog
by Stefan Schauwecker, webmaster of japan-guide.com
This blog is intended to record some of my travel activities in Japan.
2011/09/13 - Autumn Color Report: Mount Asahidake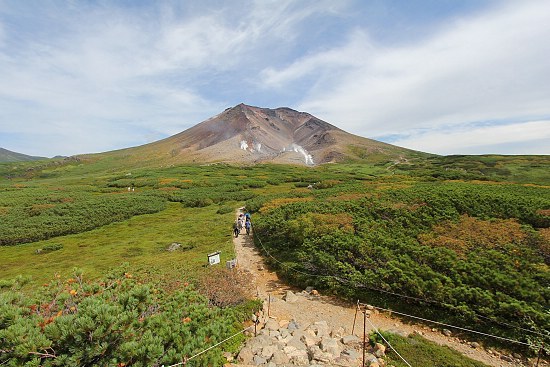 Welcome to autumn 2011! Over the coming three months, the japan-guide.com team will take you again to autumn color spots across Japan and report on the leaves' current state.
As always, we started reporting from Daisetsuzan, the highest mountain range in Hokkaido and the first place in Japan to see autumn colors. Today I visited Mount Asahidake, the highest peak on Hokkaido. Tomorrow I plan to visit Ginsendai, Akadake and Kurodake on the opposite side of the mountain range.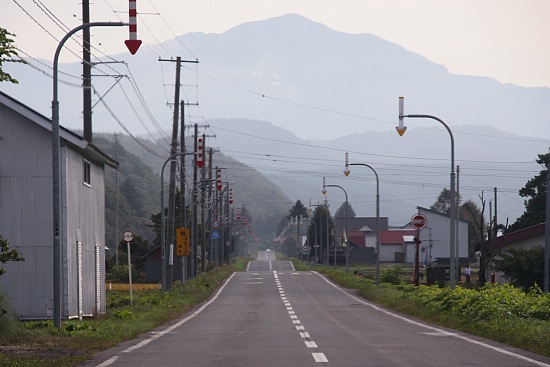 Following another hot summer with above average temperatures, the autumn colors are lagging behind their typical year's pace again. The bushes around the upper station of the Asahidake Ropeway have only just started to turn into first slight shades of yellow over the last few days. They will require several more cold nights in order to progress into more vivid colors.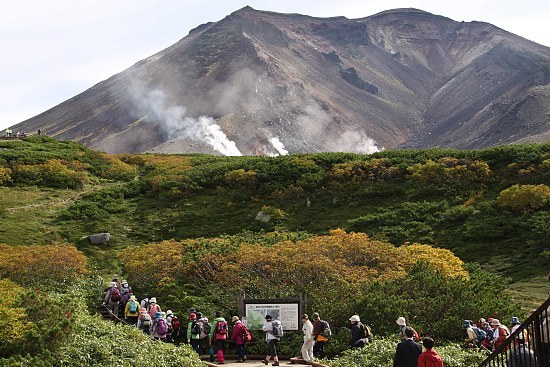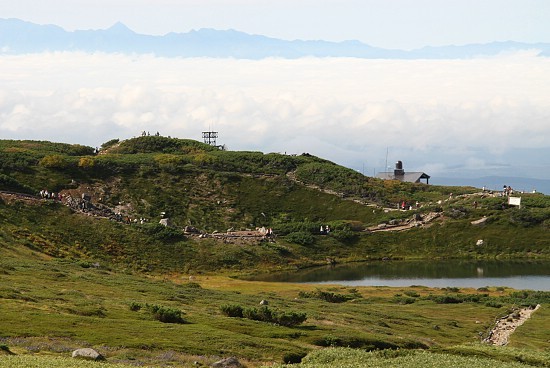 From the upper ropeway station I hiked 90 minutes to the Susoaidaira Plateau, which is known to have particularly nice colors. But there, too, the season was still at an early stage, although scattered nanakamado bushes have already reached some orange tones.
I wish I could return to Daisetsuzan again in about a week when the autumn colors should have turned the mountain landscape even more spectacular. The colors in the higher elevations of the national park should remain worth a visit through the month of September, unless they get covered up prematurely by an early snowfall.