Autumn Color Report: Nikko
Schauwecker's Japan Travel Blog
by Stefan Schauwecker, webmaster of japan-guide.com
This blog is intended to record some of my travel activities in Japan.
2011/10/12 - Autumn Color Report: Nikko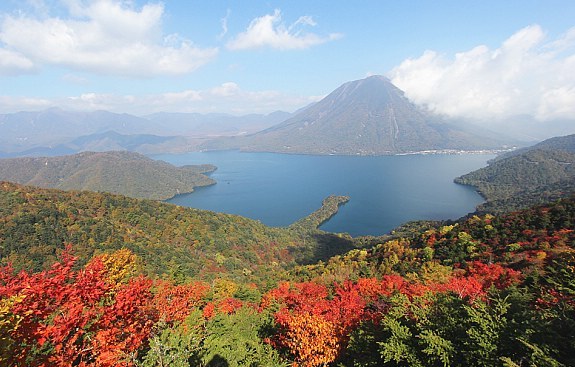 Nine days after my first visit, I returned to Nikko today to find the season to have progressed remarkably thanks to recent cold nights. The colors are now at their peak around Ryuzu Waterfall and Yumoto Onsen, and trees have started to color around Lake Chuzenjiko.
As usual, I visited Nikko in the opposite direction than most other tourists, entering the national park through the very back of Okunikko from Gunma Prefecture. The first stop along the way, the hot spring town of Yumoto Onsen next to Lake Yunoko, seemed to just have reached the peak of the season. I think the colors will remain nice here for at least another week.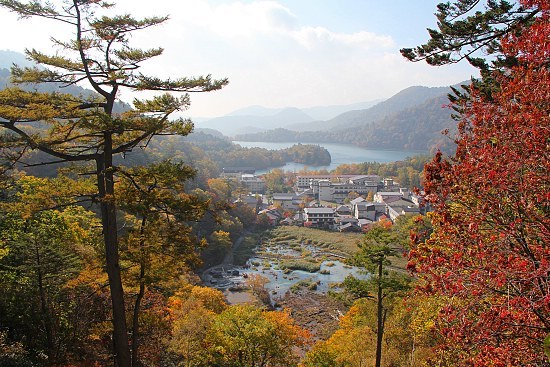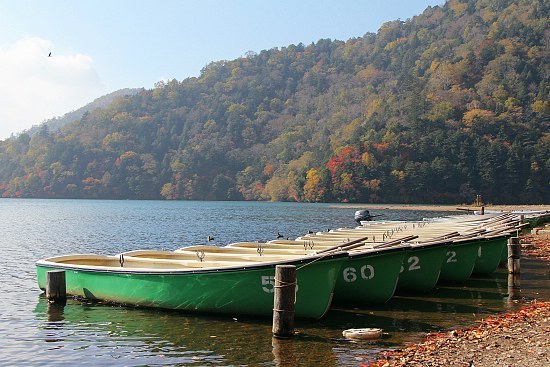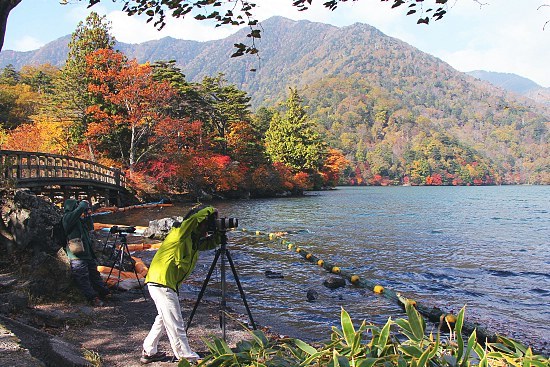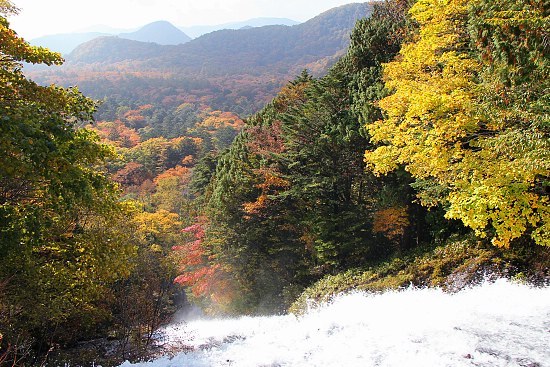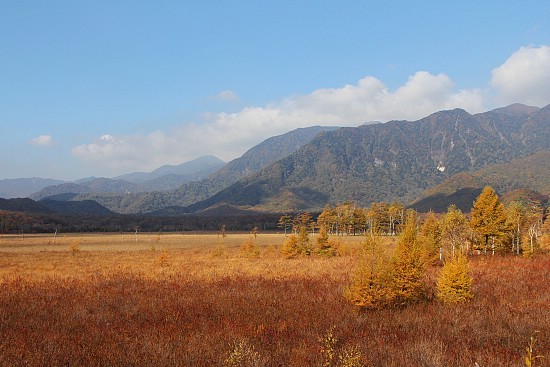 The season was also peaking around Ryuzu Waterfall, the most crowded place in Nikko today. The waterfall's popularity resulted in a traffic jam due to a shortage of parking spaces; but for a good reason: the colors along the waterfall were absolutely spectacular today.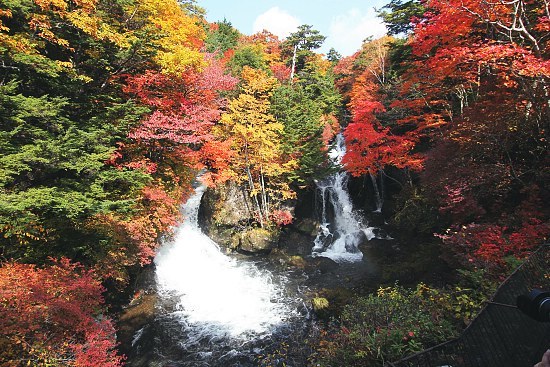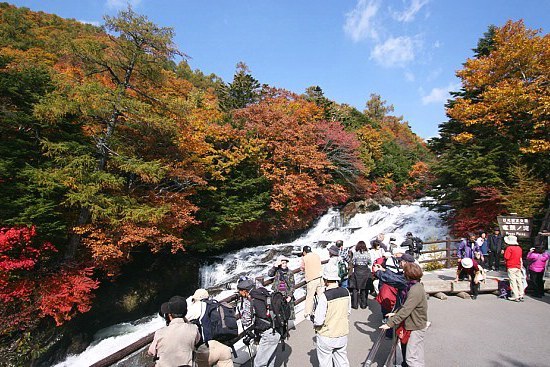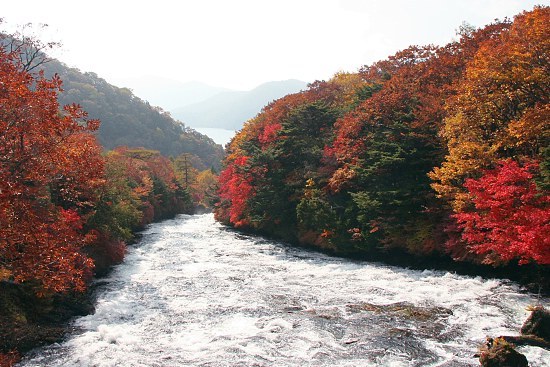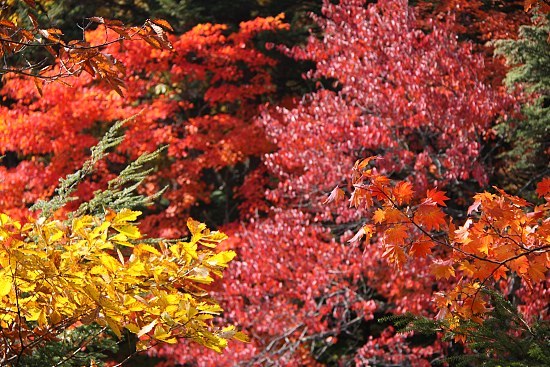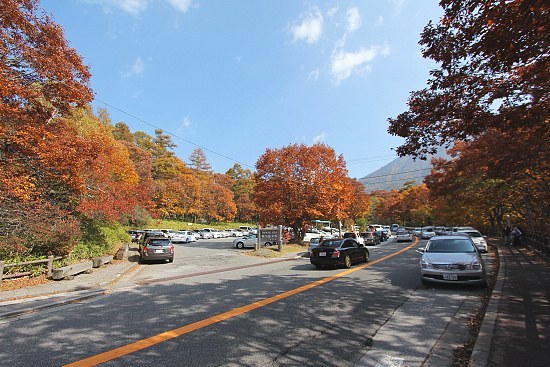 Leaves have also started to color along the shores of Lake Chuzenjiko, however, the peak of their seasonal beauty is still several days ahead. For a bird's eye view of the entire lake area, I hiked to the Hangetsuyama observation deck (20 minutes from the Hangetsuyama parking lot, which unfortunately does not enjoy access by public transportation). The bright red leaves around the observation deck in combination with the commanding view over the lake (see photo at the top of the page) made the second highlight of today's visit to Nikko.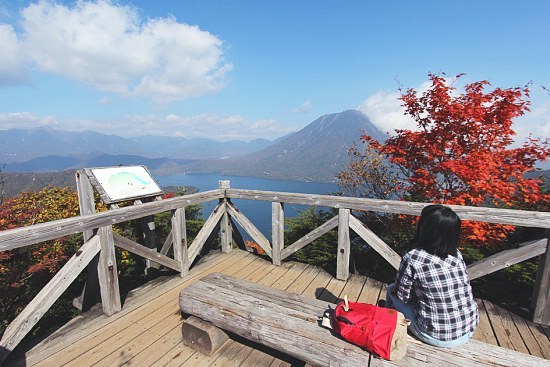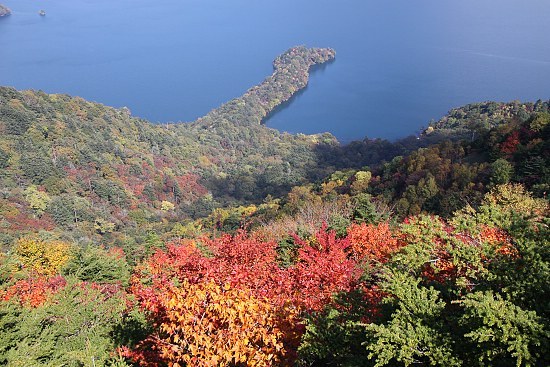 Not surprisingly, the season is also still in its warm up phase around Kegon Waterfall and the Irohazaka winding road. The colors in these areas should peak in the second half of October.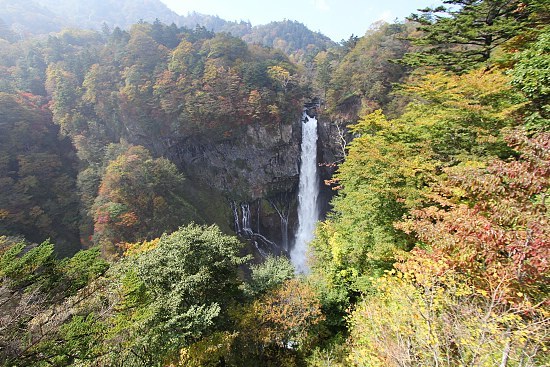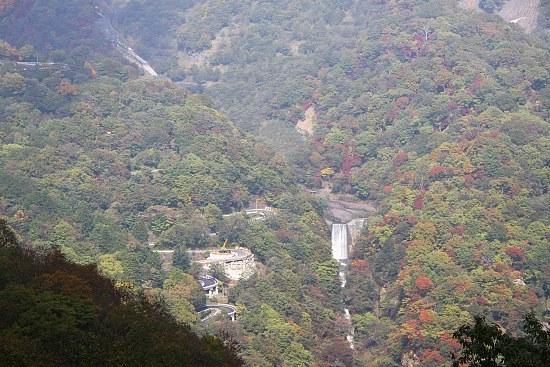 Down in the town of Nikko I paid a visit to Shoyoen, the Japanese style garden next to Rinnoji Temple. Some of the garden's maple trees have further progressed and carry now even a few red leaves on some of their branches. However, green is still the predominant color overall, and the peak of the season here will probably not take place until around early November.