Schauwecker's Japan Travel Blog
by Stefan Schauwecker, webmaster of japan-guide.com
This blog is intended to record some of my travel activities in Japan.
2011/10/12 - Autumn Color Report: Oze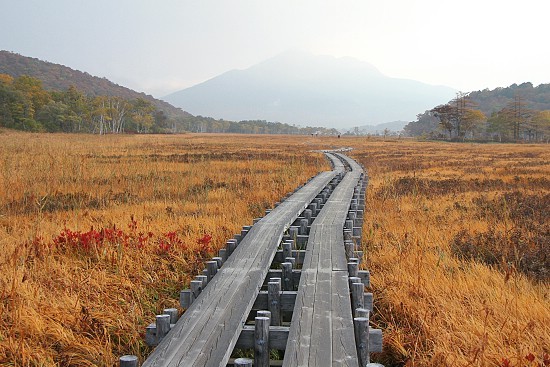 Oze National Park is another good destination for early autumn colors near Tokyo. Shared mainly by Gunma and Fukushima Prefectures, the national park consists of a large marshland at 1400 meters above sea level and several mountain peaks of around 2000 meters. The unspoiled landscape offers attractive hiking that can be enjoyed in a one day or overnight trip from Tokyo.
Today I went to see the marshland, which can be reached in a one hour hike (one way) from Hatomachitoge Pass, the most popular of multiple trailheads into Oze National Park. The trail to the marshland leads through the forest and offered spectacular colors by a wide variety of trees and bushes along the way.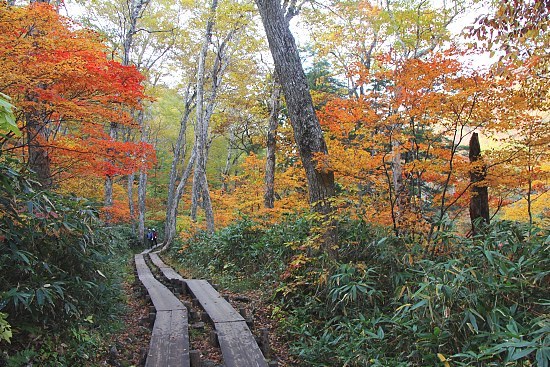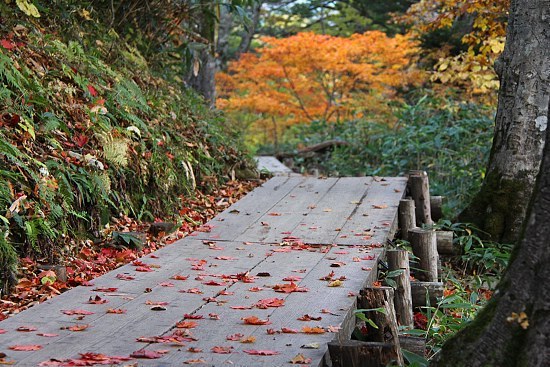 Down in the marshland, the grass is an important contributor of autumn colors, turning into a reddish yellow. The sight of the marshland's grass and the colorful larch and birch trees made for an amazing sight. I wished I could have continued hiking through the national park all day long; however, I had to move on to nearby Nikko for a second autumn color report.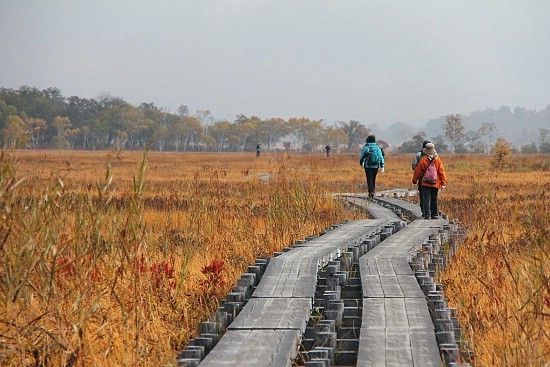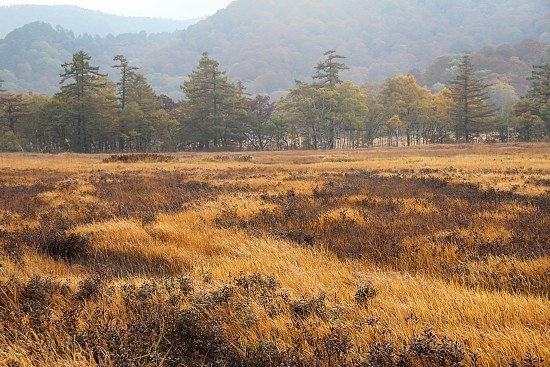 The fall color season in Oze is approaching the end of its peak, but a visit should remain worthwhile for probably another week.