Autumn Color Report: Naruko
Schauwecker's Japan Travel Blog
by Stefan Schauwecker, webmaster of japan-guide.com
This blog is intended to record some of my travel activities in Japan.
2011/10/19 - Autumn Color Report: Naruko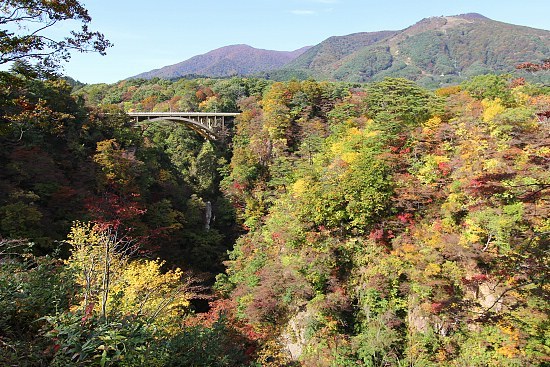 The Naruko Gorge (ľ┬ÄqőČ, Narukokyō) is one of the Tohoku Region's most famous autumn color spots and usually at its peak in late October to early November. It can be reached in a twenty minute walk from Nakayamadaira Onsen Station which is a two hour train ride from Sendai in the mountainous interior of Miyagi Prefecture.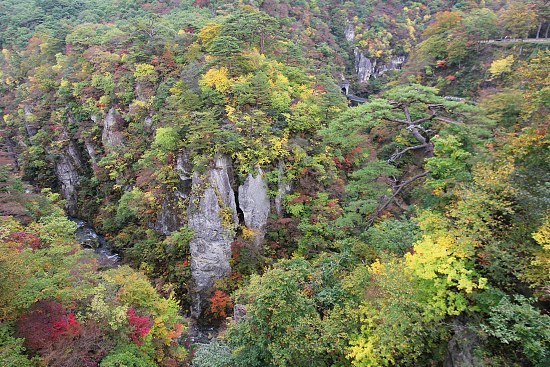 As expected, the colors were still at an early stage today, but already made for a spectacular sight, nevertheless. The season should reach its peak in one or two weeks from now.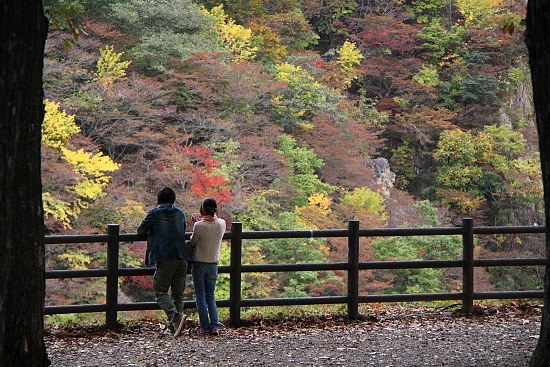 From around the Narukokyo Resthouse, the famous view of the Ofukazawa Bridge can be enjoyed. A trail leads from there for a few hundred meters down to the bottom of the gorge where it ends at an observation deck. The trail used to continue from there for over a kilometer along the bottom of the gorge, but an earthquake in 2008, the earthquake of March 2011 and severe weather made the path impassable. Hopefully, the trail will be repaired and reopened next year.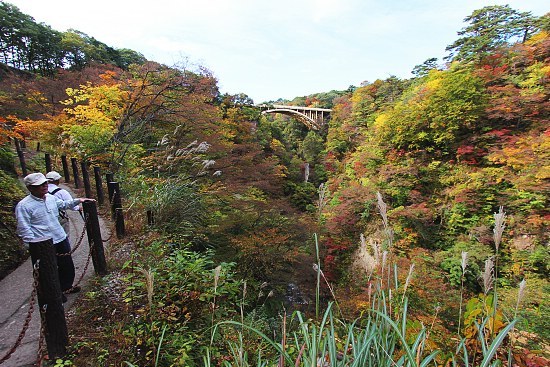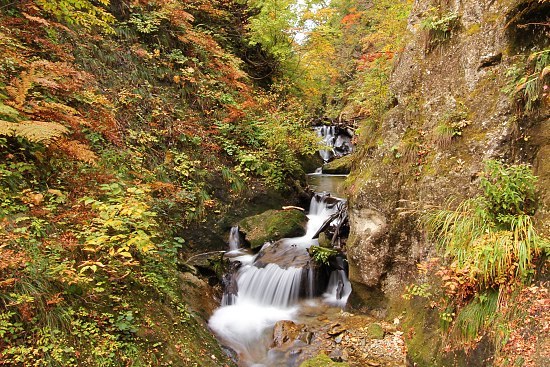 After inspecting the gorge, we followed the Ofukazawa walking trail, which loops around an attractive side valley of the Naruko Gorge. The trees along the approximately 45 minute long walk were also still at an early stage.