Autumn Color Report: Fujigoko
Schauwecker's Japan Travel Blog
by Stefan Schauwecker, webmaster of japan-guide.com
This blog is intended to record some of my travel activities in Japan.
2011/11/08 - Autumn Color Report: Fujigoko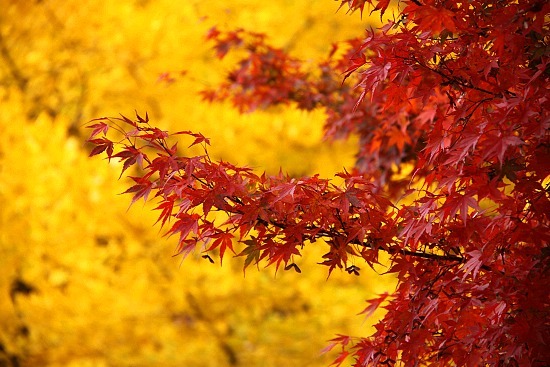 At an elevation of roughly 1000 meters above sea level, the Fuji Five Lake (Fujigoko) region at Mount Fuji's northern base typically sees the seasonal foliage about three weeks earlier than Tokyo. Unfortunately, Mount Fuji remained hidden behind clouds during my visit today, but the spectacular state of the fall colors made up for its absence. The colors are currently at their best and should remain worth a visit for another week and possibly longer.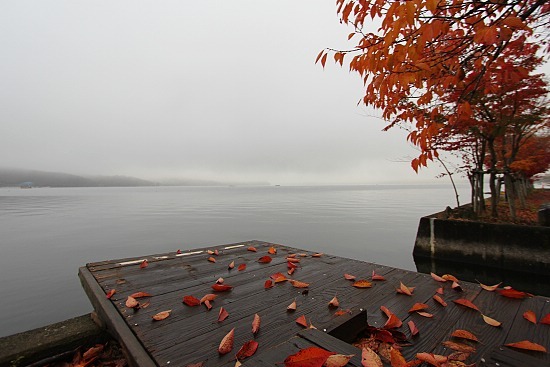 I started the day at Yamanakako, one of the Fuji Five Lakes. The best koyo spot around the lake was the Yuyake no Nagisa Park near the Asahigaoka bus stop (also known as Yamanakako bus stop), where a 600 meter long walking path is surrounded by hundreds of maple trees. Between October 28 and November 13, the park is the site of the Yuyake no Nagisa Koyo Matsuri, a festival during which the trees are illuminated daily in the evenings from 16:30 to 21:00.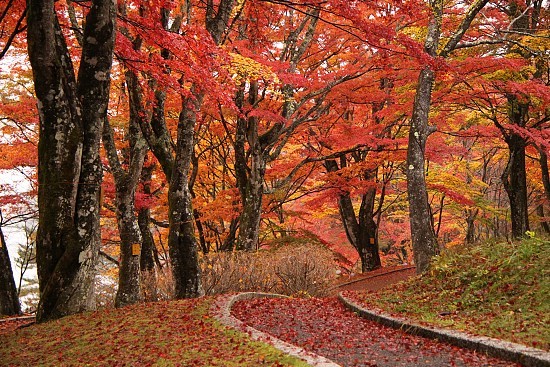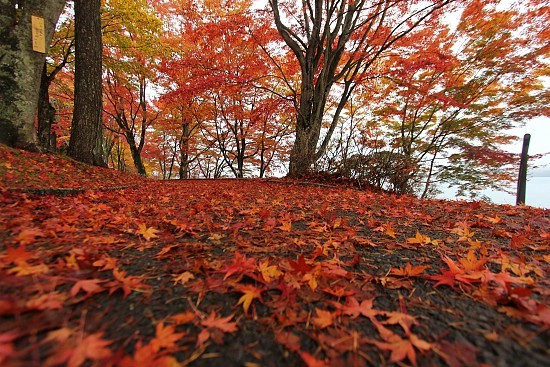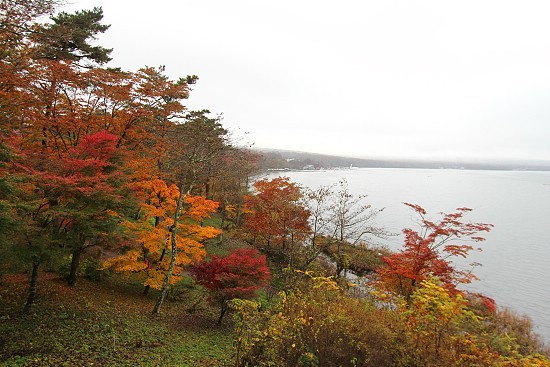 The many cherry trees around the Chureito Pagoda on a mountain slope above Fujiyoshida City have already dropped their leaves, but some scattered maple and ginkgo trees around the pagoda and great colors around the shrine at the base of the slope still made the visit worthwhile.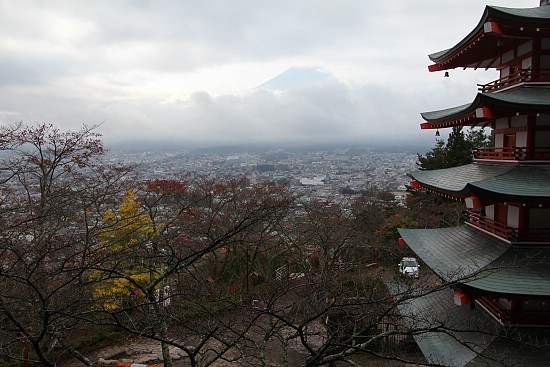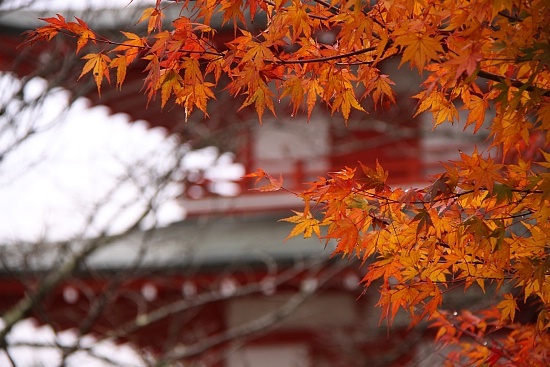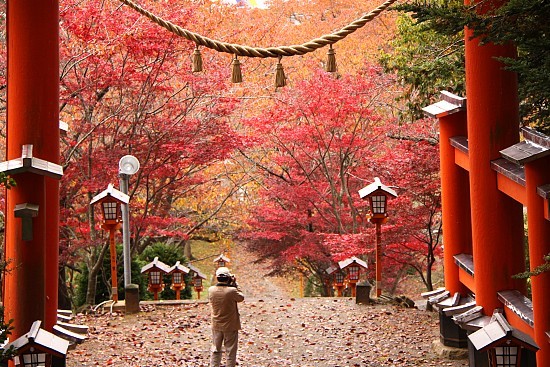 Another highlight of the day was the lakeside of Kawaguchiko around the Kawaguchiko Museum of Art and Kawaguchiko Music Forest. The Fuji-Kawaguchiko Autumnal Leaves Festival is being held in the area from October 29 to November 20 with daily illuminations until 9pm. Many of the maple and ginkgo trees along the lakeside promenade have already reached the peak of their autumnal beauty, and also the cherry trees looked very attractive.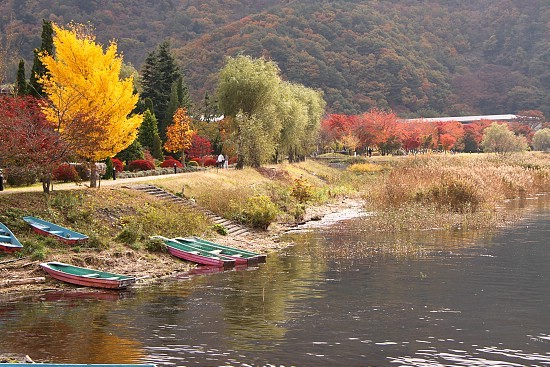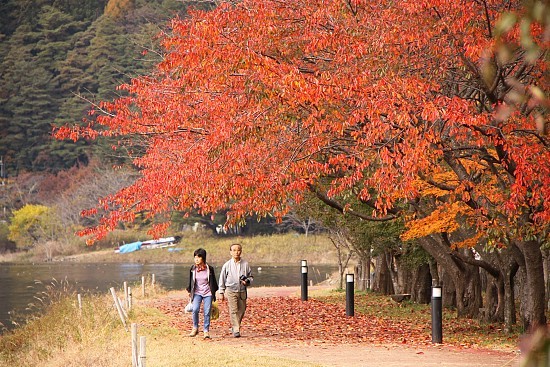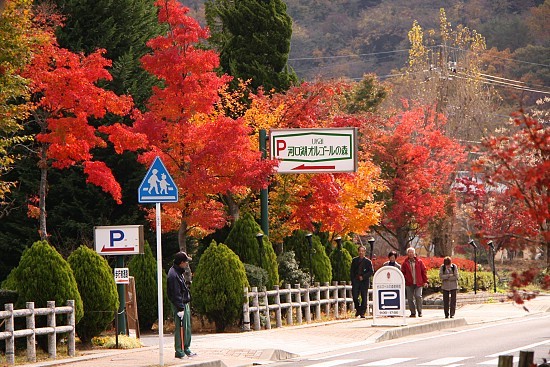 A few steps from the lakeside promenade is the "Maple Corridor" (Momiji Kairo), a 200 meter long section of a canal that leads towards the Kubota Itchiku Kimono Museum and is lined by dozens of maple trees. This is where the nightly illumination takes place. Half of the trees along the canal had already progressed into spectacular colors, while the rest were still surprisingly green.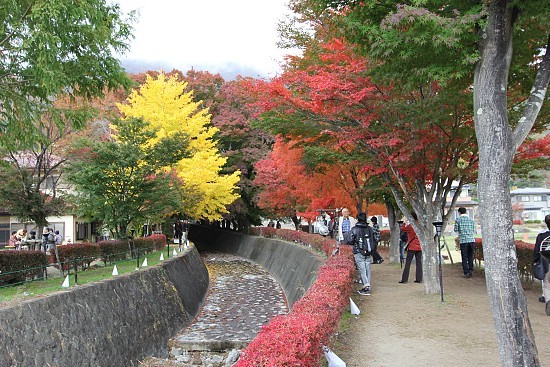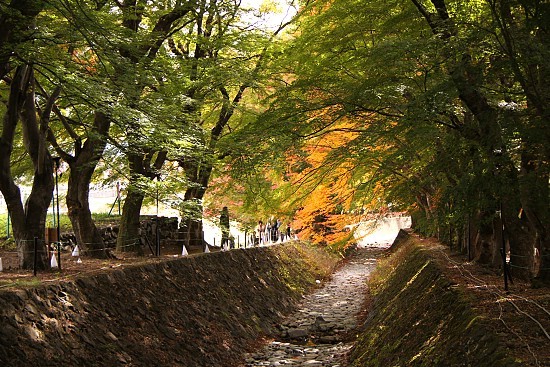 Further down the coast of Lake Kawaguchiko I dropped by the Koyo Tunnel, where the trees were still approaching the peak of the season. It is a good spot to take photos of maple trees in combination with the lake and Mount Fuji, although the latter did not cooperate today.
My final destination was the Koyodai, a mountain with observation deck south of Lake Saiko. The trees here, too, are approaching or have already reached the peak of the fall color season.