Autumn Color Report: Sakurayama
Schauwecker's Japan Travel Blog
by Stefan Schauwecker, webmaster of japan-guide.com
This blog is intended to record some of my travel activities in Japan.
2011/11/09 - Autumn Color Report: Sakurayama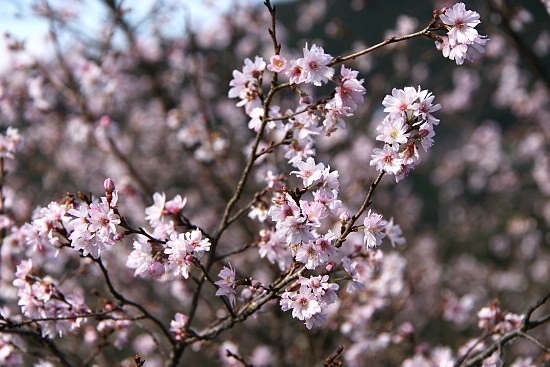 Sakurayama Park (桜山公園, Sakurayama Kōen, "Cherry Mountain Park") in Fujioka City, Gunma Prefecture, is home to one of the world's largest concentration of winter flowering cherries, a defiant cherry tree variety that prefers to bloom in winter rather than spring. The trees' unseasonal behavior enables visitors to enjoy fall colors and cherry blossoms at the same time.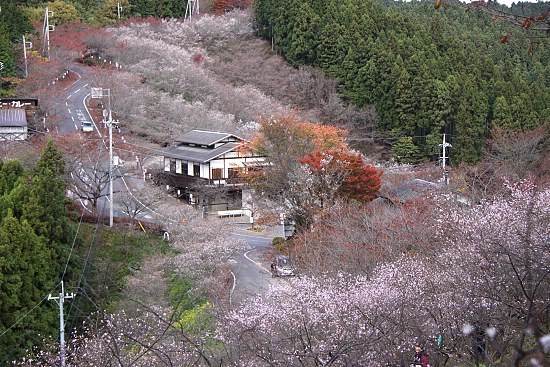 Winter flowering cherry trees carry fewer flowers and appear less intense than their spring flowering cousins; however, their blooming period is considerably longer. The best time to see them in Sakurayama Park is in November and December, although blossoms can also be seen earlier and later than that. Today the trees looked better than on any of my previous visits.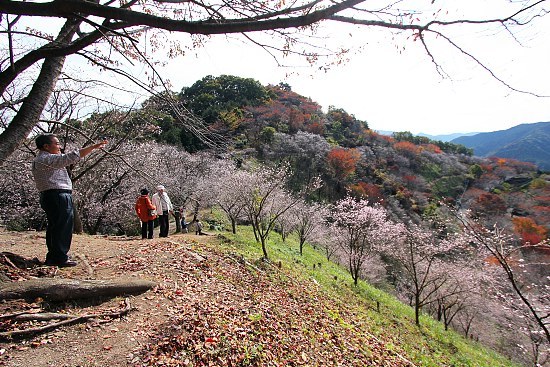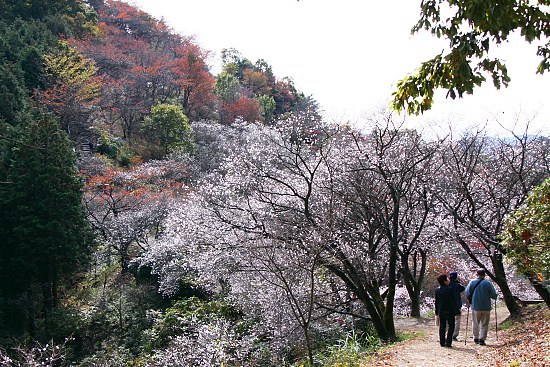 Fall colors in the park, on the other hand, are usually best around mid November. Today, they were overall still approaching their peak, but were already close to it. The best colors were found around the Japanese pond garden near the parking lot, from where a hiking trail leads for about 10-15 minutes to the mountain's summit.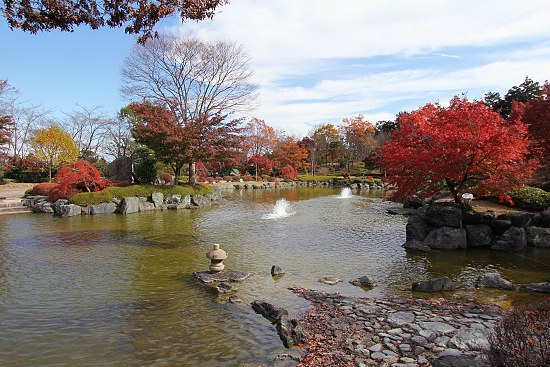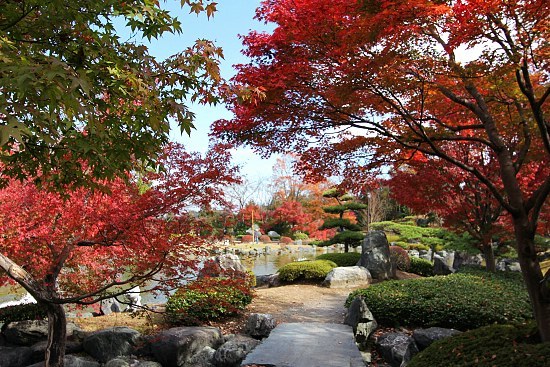 Sakurayama Park is lit up daily from November 3 to December 4 between 16:00 and 21:00. Unfortunately, public transportation to the park is very bad, and it is best to visit by car.