Autumn Color Report: Kyoto
Schauwecker's Japan Travel Blog
by Stefan Schauwecker, webmaster of japan-guide.com
This blog is intended to record some of my travel activities in Japan.
2011/11/18 - Autumn Color Report: Kyoto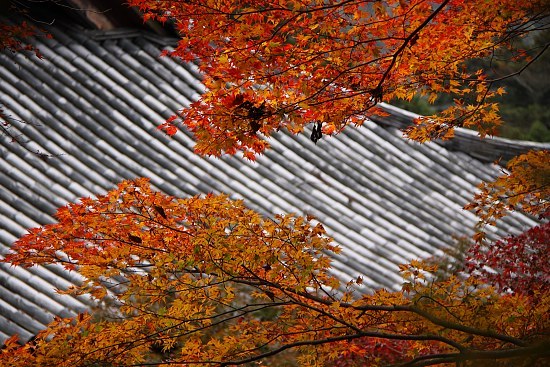 Due to the warm weather of the past weeks, the autumn colors in Kyoto are lagging about ten days behind their average schedule, which is an even greater delay than last year, when they were also delayed. I expect the season to peak in late November and early December.
Today I headed to Takao in the mountains just north of Kyoto where the colors are usually about a week ahead of those in the city center. It is one of the few places reported to already approach the peak of the season. Indeed, Takao and its historic temples were already quite colorful today.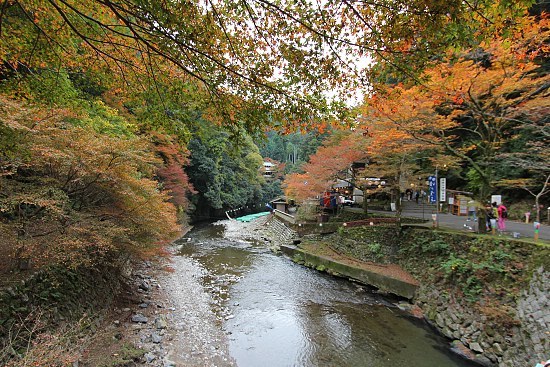 Takao's most popular koyo spot is Jingoji Temple whose approach and grounds are decorated with hundreds of maple trees. Some of the leaves along the approach looked a little bit dry and suggested that 2011 isn't going to be Takao's most brilliant koyo year, but the scenery was very pleasant, nevertheless. The colors should further intensify over the coming days.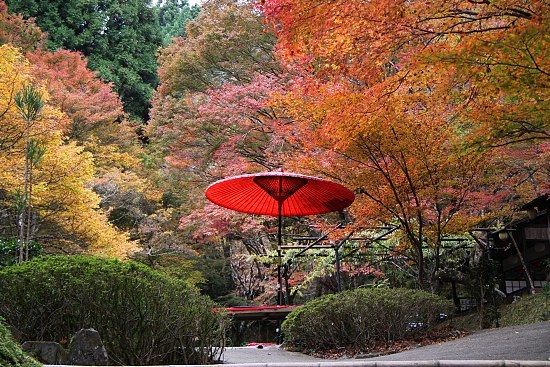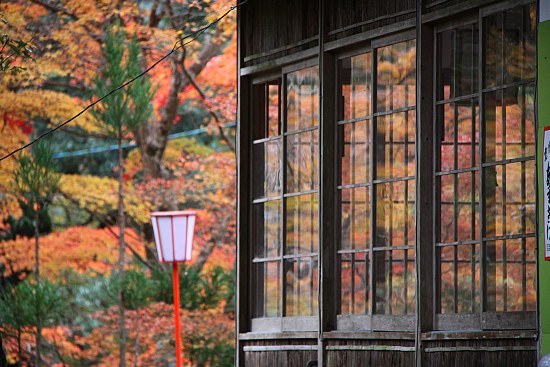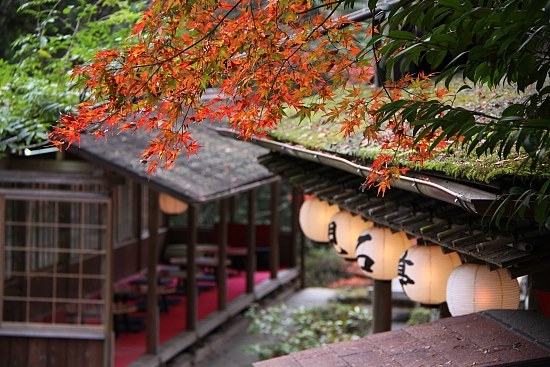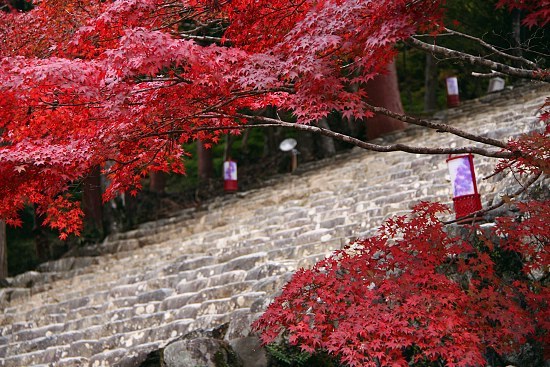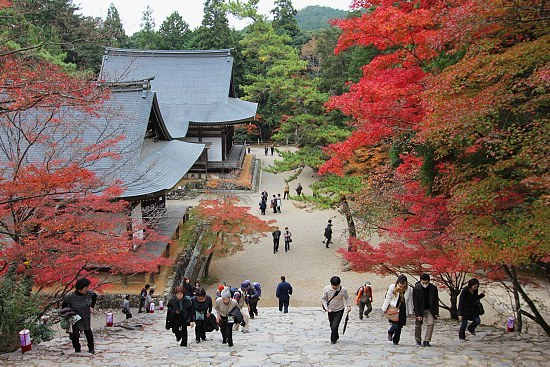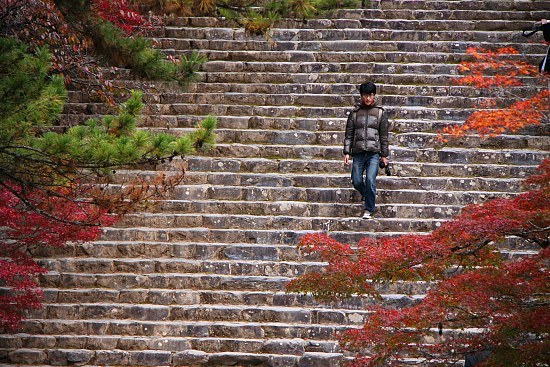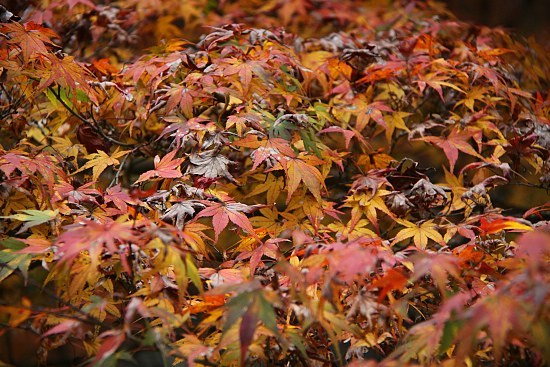 A short walk further along the valley is Saimyoji, another temple famous for its seasonal colors. Here too, the colors were already quite nice but still showed some room for improvement.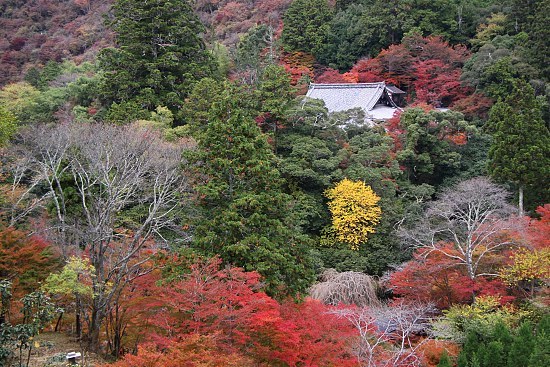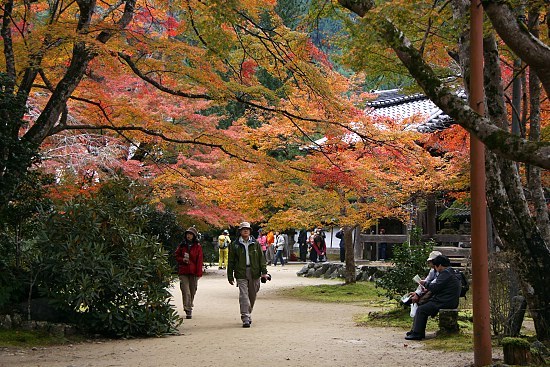 Next I visited Arashiyama where I encountered the season still at an early stage. The mountainside behind the Togetsukyo Bridge did not show much color yet, although quite a few trees on the grounds of nearby Tenryuji Temple already had turned quite attractive. The season will probably peak in about a week.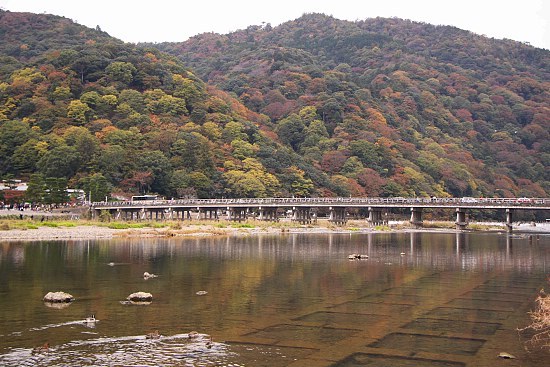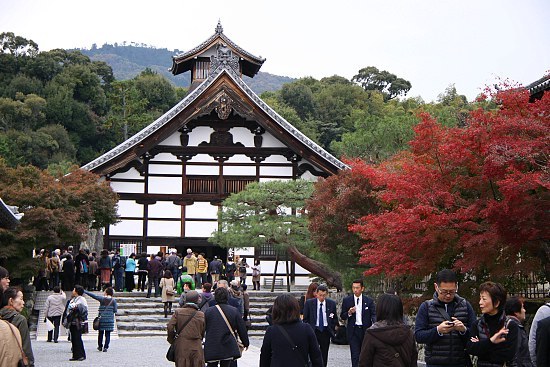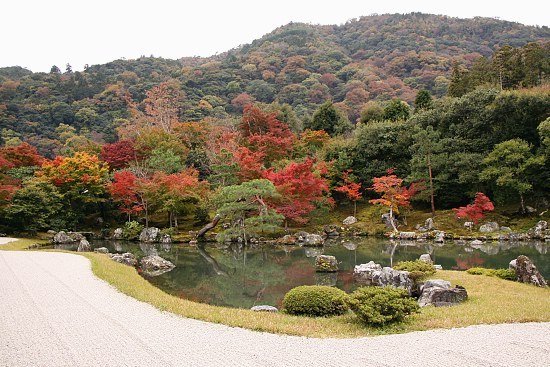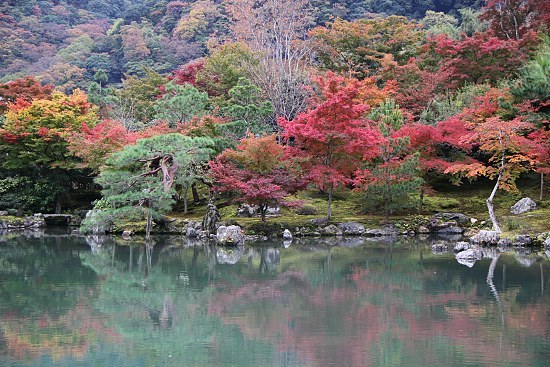 I also visited Jojakkoji, one of my favorite temples for autumn colors in Arashiyama. Here too, the trees have started to change, but will require quite a few more cold nights in order to mature into the spectacular yellows and reds that can be expected later on.