Autumn Color Report: Miyajima
Schauwecker's Japan Travel Blog
by Stefan Schauwecker, webmaster of japan-guide.com
This blog is intended to record some of my travel activities in Japan.
2011/11/21 - Autumn Color Report: Miyajima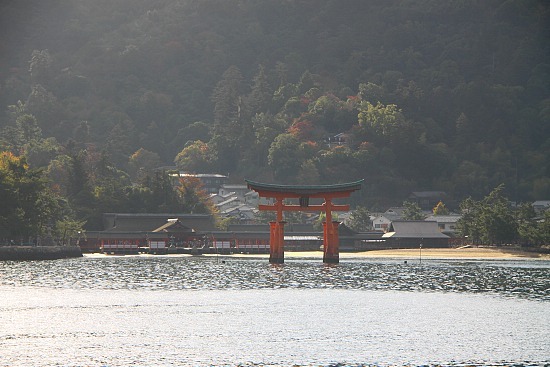 Miyajima Island just outside of Hiroshima is not Japan's most outstanding fall foliage spot, but it does offer a moderate amount of colors that are currently around their peak and can further enhance a visit to the shrine island.
Single trees and small groups of colorful trees - mostly maple and ginkgo trees - are scattered around the shrine and town, while two spots with larger concentrations of maple trees are located at Daishoin Temple and in the fittingly named Momijidani Koen or "Maple Valley Park".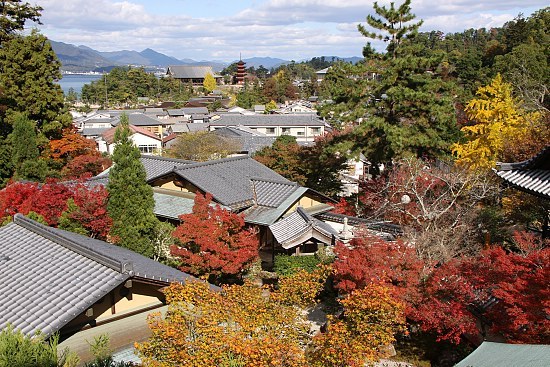 The colors on the grounds of Daishoin Temple, the island's most important temple, were just about reaching their peak and should remain attractive for several days to come.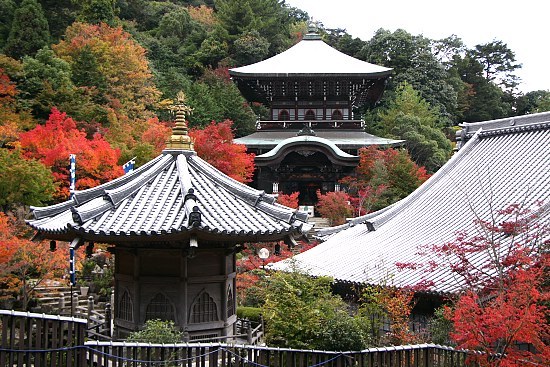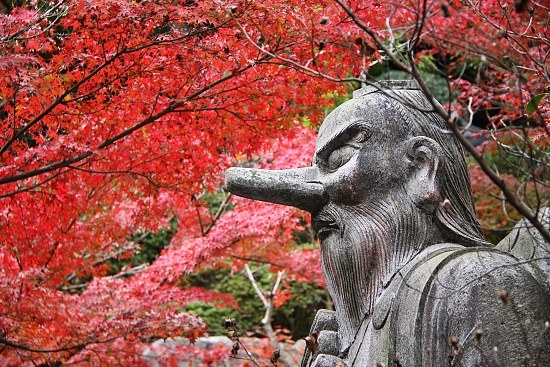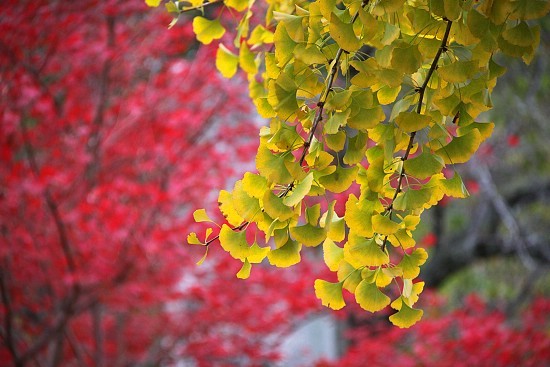 The Momijidani Koen (Maple Valley Park) is located in the forested slopes behind Itsukushima Shrine and stretches along the walking trails that lead to the lower station of the Miyajima Ropeway. In some areas of the park, the trees have reached the peak of their seasonal beauty.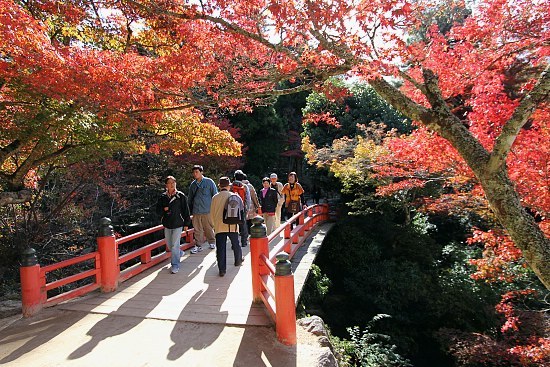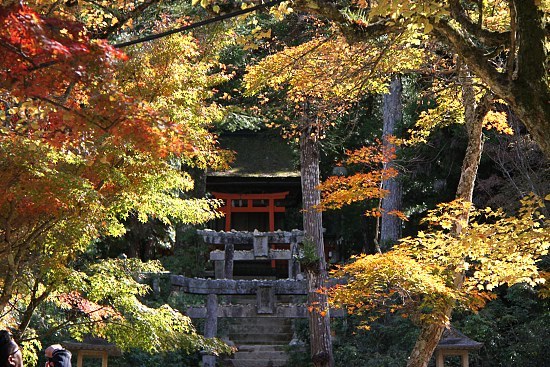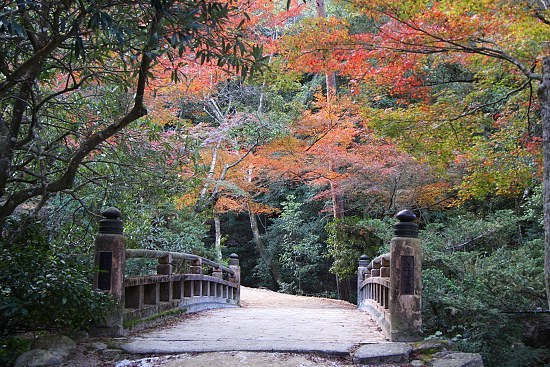 The slopes of Misen, Miyajima's tallest mountain, are covered mainly in evergreen trees and featured only dots of autumn colors. The hiking trails up the mountain and the area around the summit, too, displayed only occasional colors.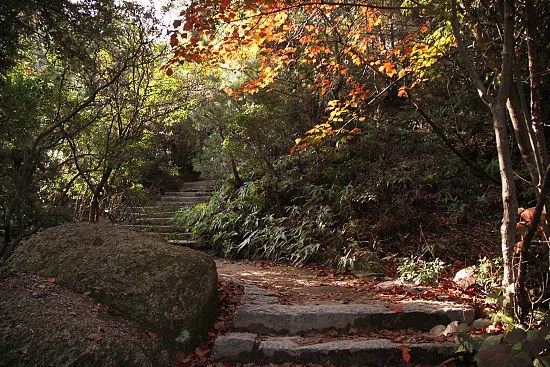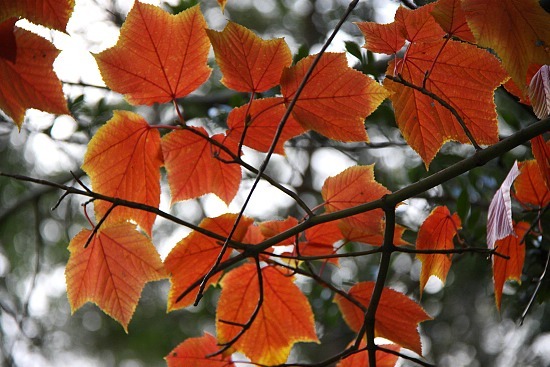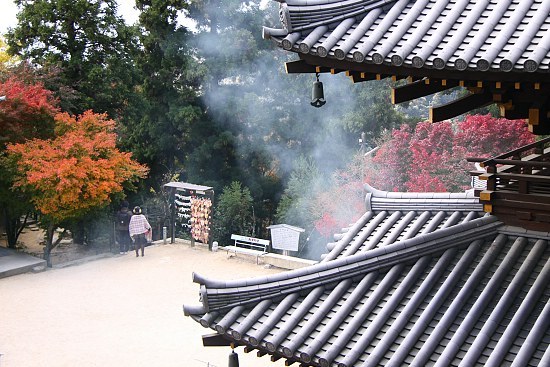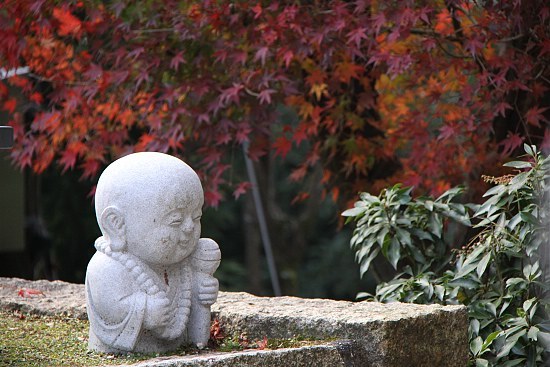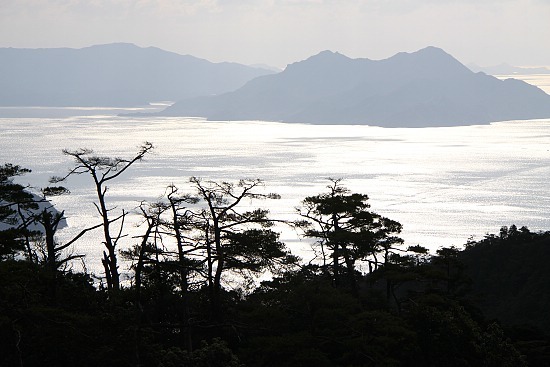 While on the island, I visited the Miyajima Aquarium which newly reopened this summer after a renovation that lasted over two years. The aquarium was much improved compared to before, although it remains off the must-see list for Miyajima. Among some of the original displays is an oyster farm of which there are many in the waters around Miyajima.