Autumn Color Report: Kyoto
Schauwecker's Japan Travel Blog
by Stefan Schauwecker, webmaster of japan-guide.com
This blog is intended to record some of my travel activities in Japan.
2011/11/22 - Autumn Color Report: Kyoto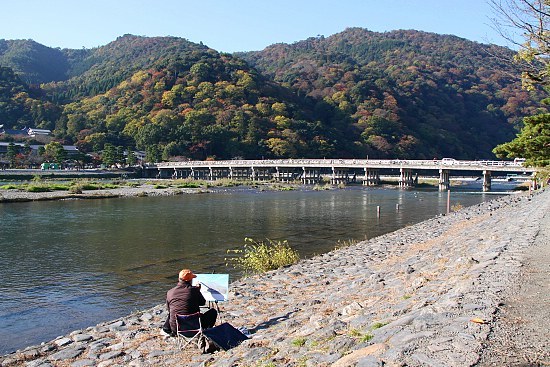 On this third Kyoto report within five days I re-visited Arashiyama in the northwestern outskirts of the city. In some spots in the district the trees have progressed into brilliant colors, although overall the peak of the season is still a few days ahead.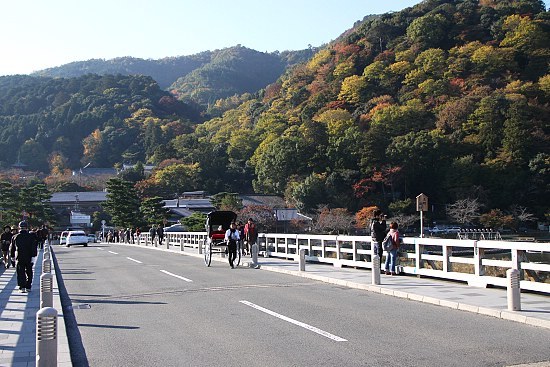 The Arashiyama mountains that provide the attractive backdrop to the Togetsukyo Bridge still appeared somewhat matte today. Hiking up the mountain to the monkey park, I was able to take a closer look at the trees to find most of maple trees - not surprisingly - still at an early stage.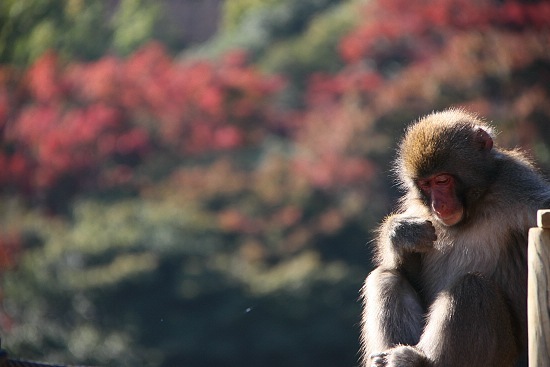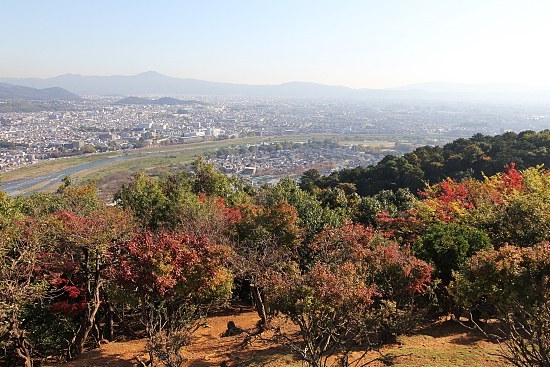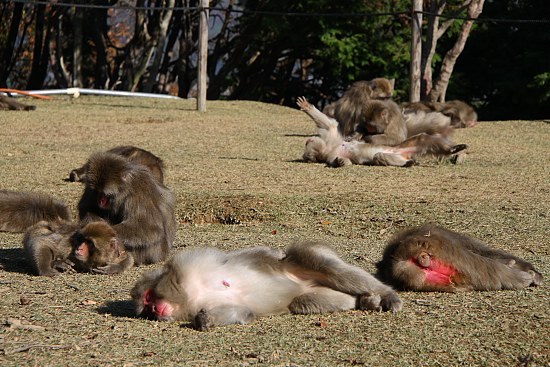 The colors at Tenryuji Temple were the highlight of the day. Some parts of the temple garden were already at the peak of their seasonal brilliance, and the temple should remain worth a koyo visit for at least another week.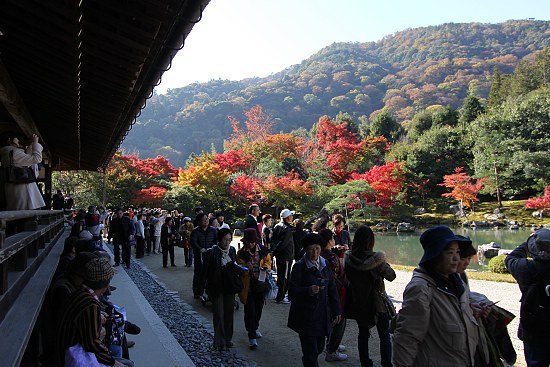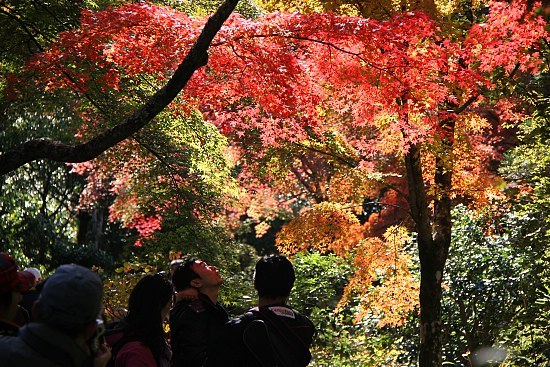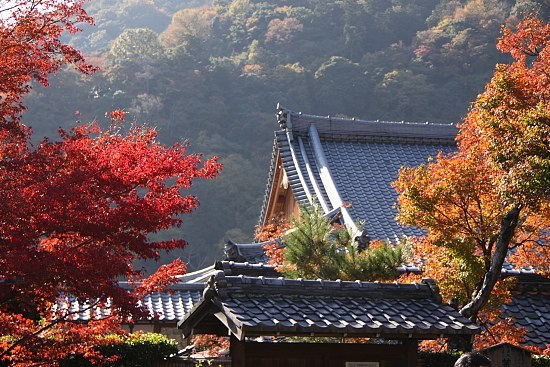 Next I visited Daikakuji, a large temple and former detached imperial palace, a 30 minute walk or short bus ride north of the Togetsukyo Bridge. The temple with its large, human made pond features a modest amount of autumn colors, which were approaching their peak today.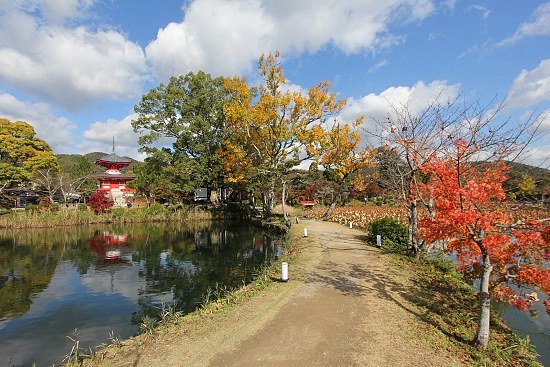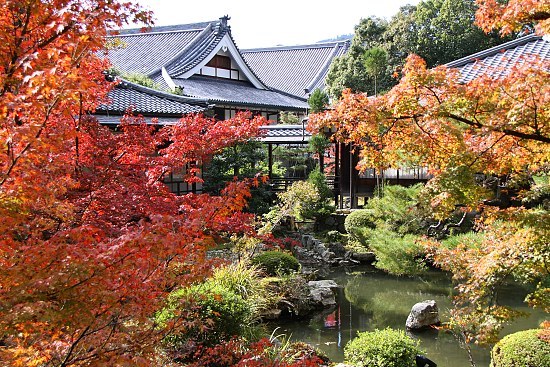 The colors have also quite well progressed at Adashino Nembutsuji, where many brilliant trees were gathered around the entrance gate. The colors will further intensify over the coming days.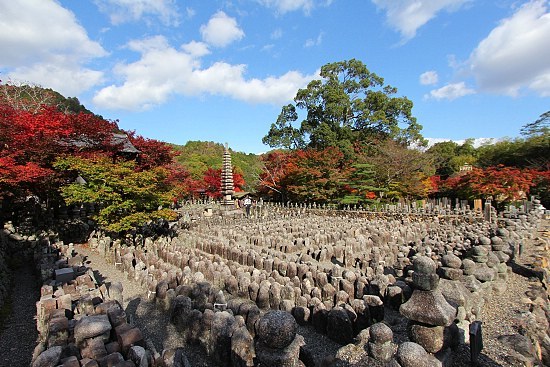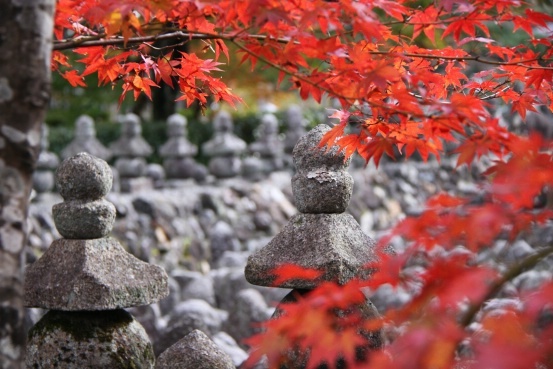 Thanks to a question in our question forum, I recently learned about another Nembutsuji temple, Otagi Nembutsuji, a further 10 minute walk away, and checked it out today. While the temple offered some nice colors, it were its over 1000 stone statues which fascinated me most.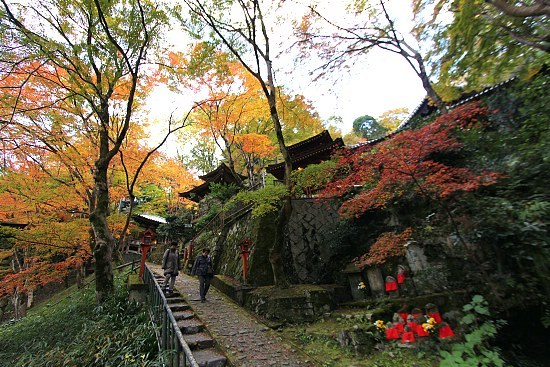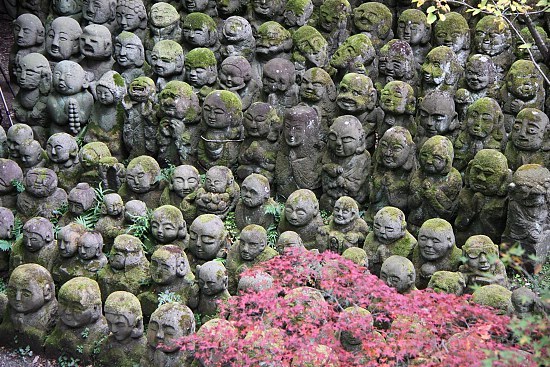 After a long day of temple hopping (I did it on foot, but recommend to rent a bicycle), I finished the day of reporting at Nisonin and neighboring Jojakkoji. At both temples, some trees have already progressed into quite brilliant yellows and reds, but overall the peak of the season was still a few more cold nights away.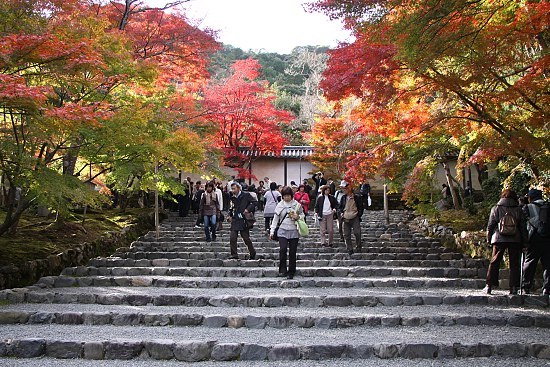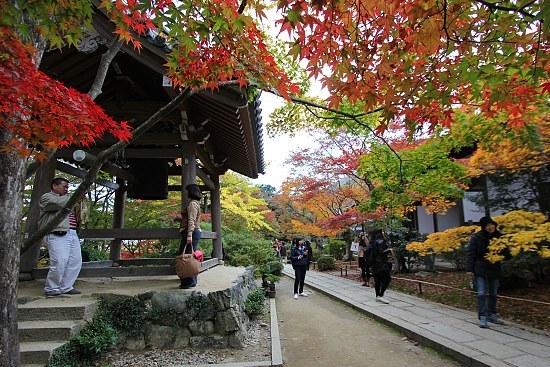 I will return to Kyoto on Sunday.