Autumn Color Report: Kyoto
Schauwecker's Japan Travel Blog
by Stefan Schauwecker, webmaster of japan-guide.com
This blog is intended to record some of my travel activities in Japan.
2011/12/02 - Autumn Color Report: Kyoto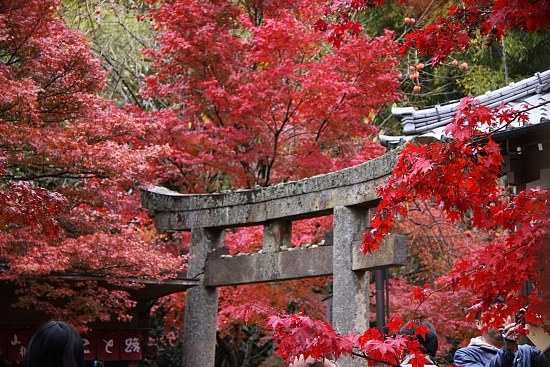 The sun shining into fall foliage can enhance colors from nice to brilliant. Unfortunately, the sun did not cooperate during this year's final autumn color report from Kyoto on which I made a grand tour of many of the city's most popular koyo spots. The season was still at its peak in most spots across Kyoto and should remain worth a koyo visit for several days to come.
Despite the lack of sunshine, Arashiyama's mountains were more colorful than I personally have ever seen them before. Some of the colors should survive into the Hanatoro light up event that will be held in Arashiyama from December 9 to 18.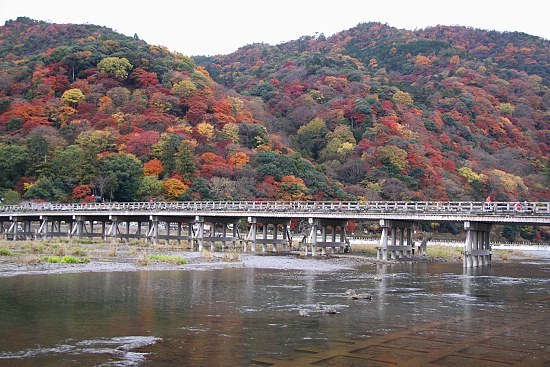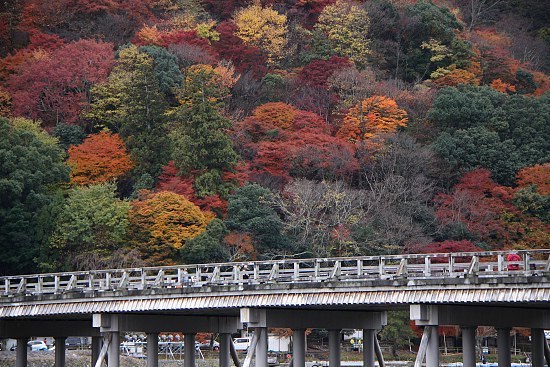 At Arashiyama's Tenryuji Temple I felt that the colors had started to decline but was not sure whether my impression was only caused by the lack of sunshine. In any case, the colors were still spectacular today and should remain so for a few more days to come.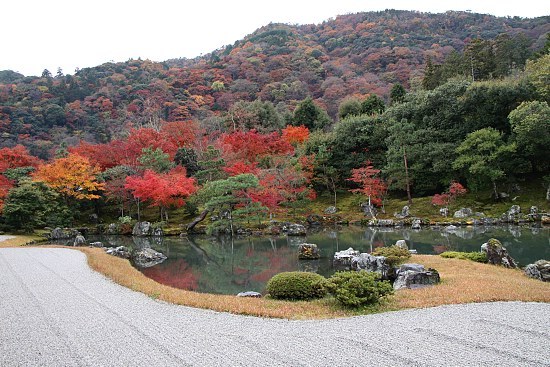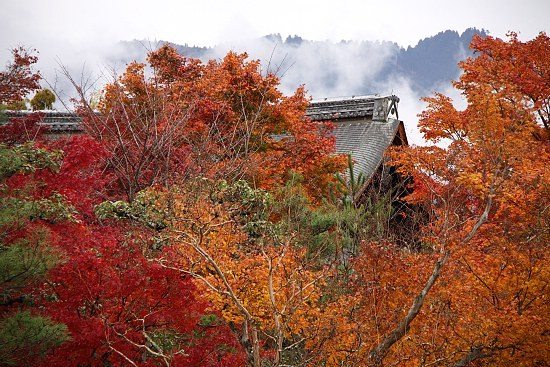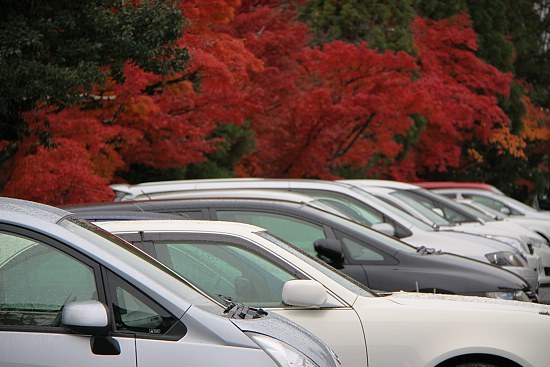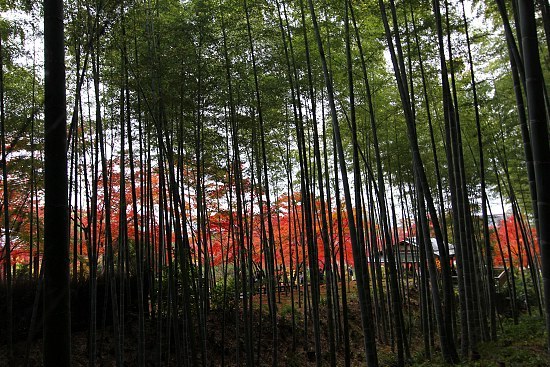 The colors were still at their peak at nearby Jojakkoji, where leaves decorated not only the trees, but also the moss below them. While some of them started their decline, others still had potential for further improvement and should justify a koyo visit to the temple for several more days.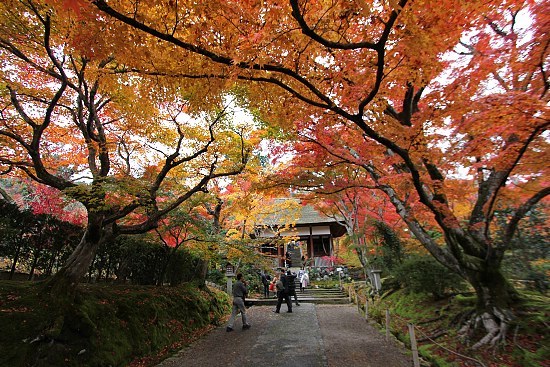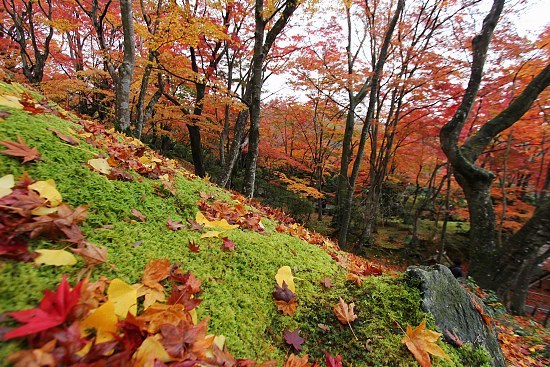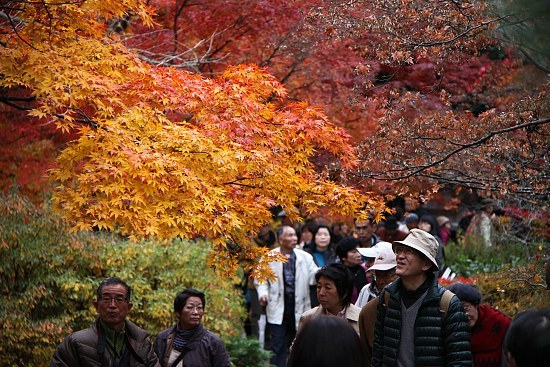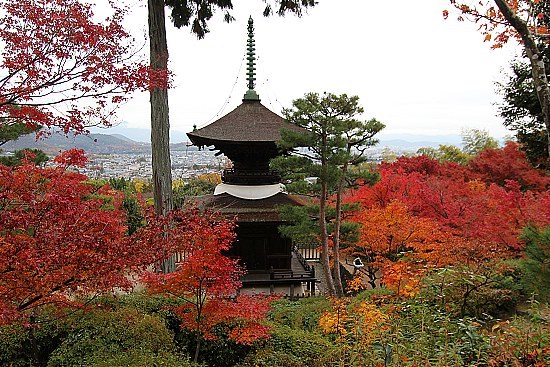 Unlike crowded Jojakkoji, neighboring Nisonin Temple was almost deserted despite the fact that the colors on its ground were still rather spectacular. Nevertheless, overall the trees at the temple seemed to be approaching the end of the peak of their seasonal beauty.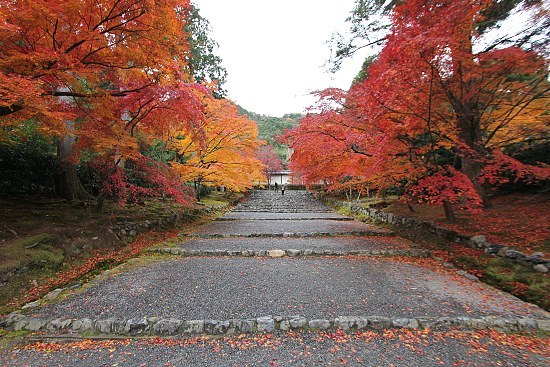 Next I crossed the city from Arashiyama to the Higashiyama district. Colors at Nanzenji and nearby Eikando have matured into darker reds and are approaching the end of their peak, as increasing numbers of leaves are falling to the ground. Nevertheless, a visit should remain enjoyable for a few days to come.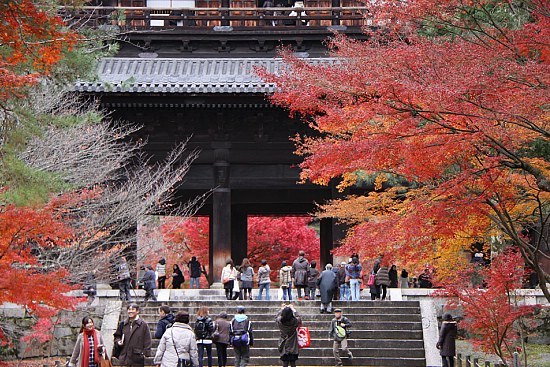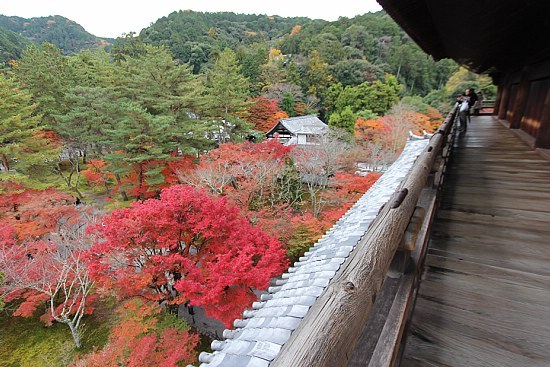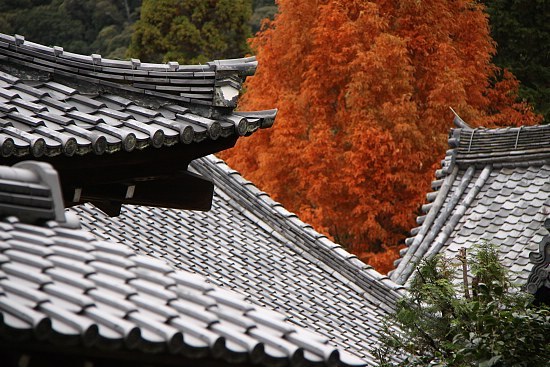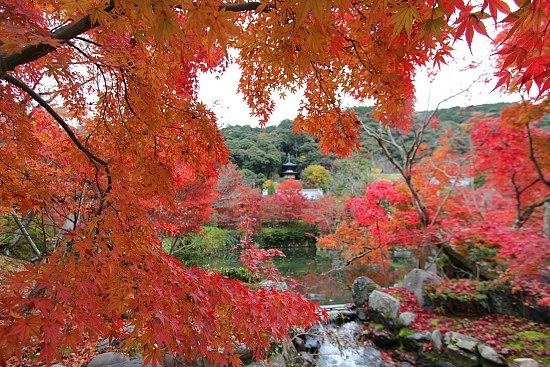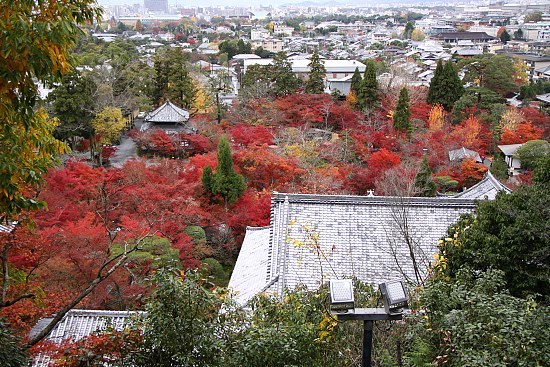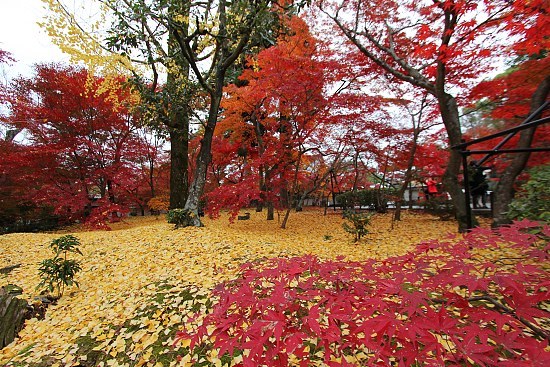 Like Jojakkoji earlier in the day, Kodaiji confused me slightly by having both, trees on their decline and trees that were still improving colors. The latter should justify an autumnal visit to Kodaiji for another week.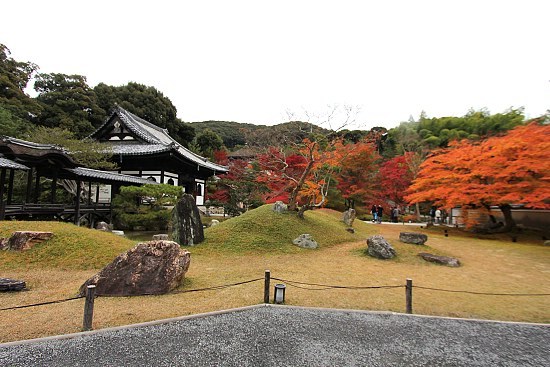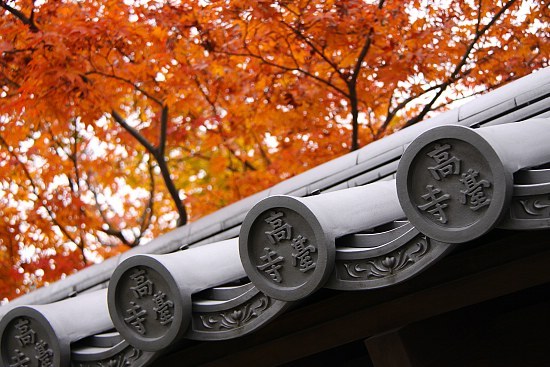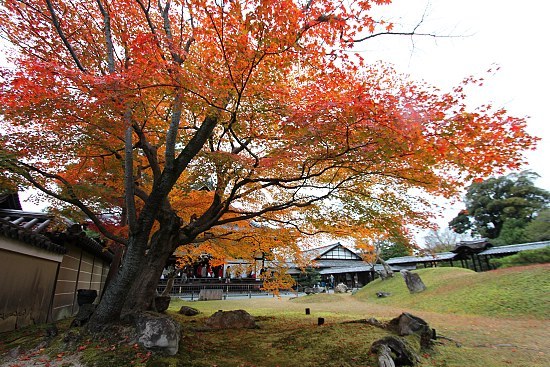 Kiyomizudera finally reached the peak of its seasonal brilliance, as the main hall's balcony was surrounded by a sea of red leaves today. The peak of the autumn color season here should continue at least through the upcoming weekend.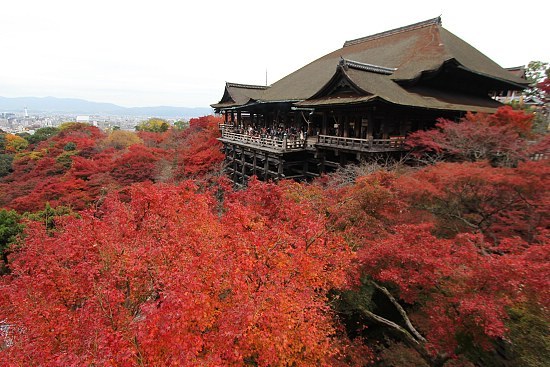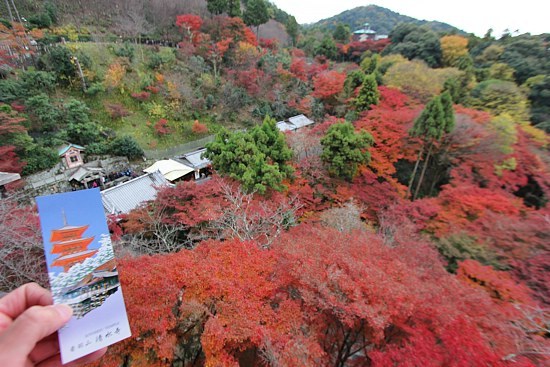 I wrapped up this year's koyo reporting from Kyoto with a visit to Tofukuji where several trees have started to cause bald spots in the sea of colors. Despite the start of the decline here, Tofukuji still offered some of today's most spectacular colors. However, I expect the balding process to cause the temple to soon drop from the list of recommended koyo spots.