Autumn Color Report: Tokyo
Schauwecker's Japan Travel Blog
by Stefan Schauwecker, webmaster of japan-guide.com
This blog is intended to record some of my travel activities in Japan.
2011/12/13 - Autumn Color Report: Tokyo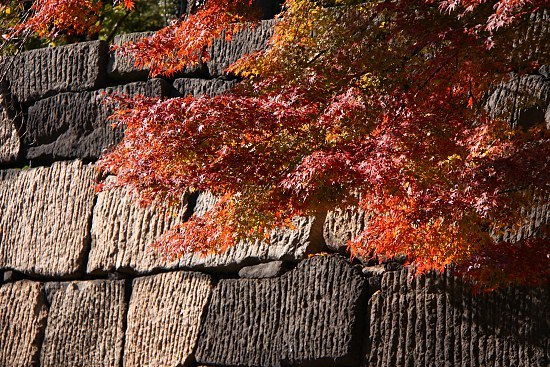 Three months after this year's first autumn color report from Hokkaido, I concluded the seasonal reporting with a grand tour to seven of Tokyo's best koyo spots. The capital's colors usually peak around late November and early December, but they were delayed by over a week this year. Nevertheless, with half of December almost passed, the season is now approaching its end.
I started the day at the Icho Namiki or "Ginkgo Avenue" in Aoyama. The trees were pruned recently and have lost a lot of their volume, which has given them a somewhat meager appearance this year compared to earlier years. Their colors, however, were still at a good state and provided a nice sight in the morning sun with commuters walking and cycling beneath them.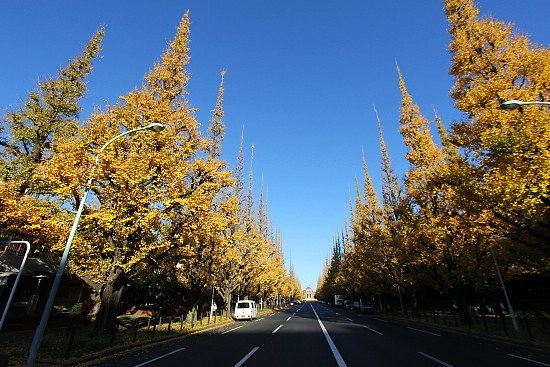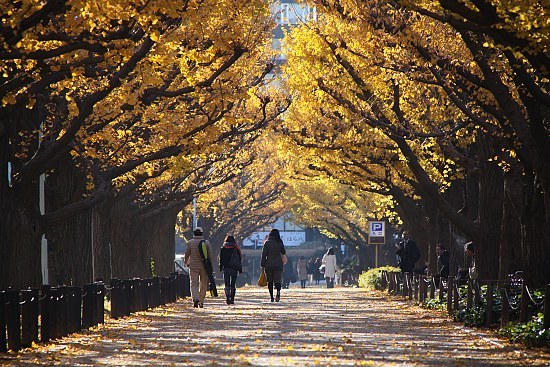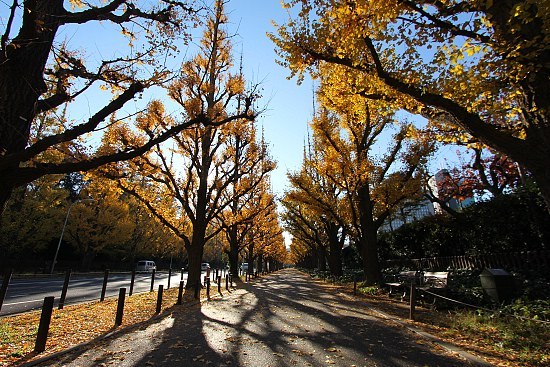 A ten minute walk from Shinjuku Station, Shinjuku Gyoen is one of Tokyo's most pleasant city parks, consisting of a variety of different garden styles. I found the best colors around the Momijiyama ("maple mountain"), where some trees were still improving, and in the Japanese garden where several trees were at their peak, although many others seemed to have suffered from the long and hot summer and carried lots of prematurely dried up leaves.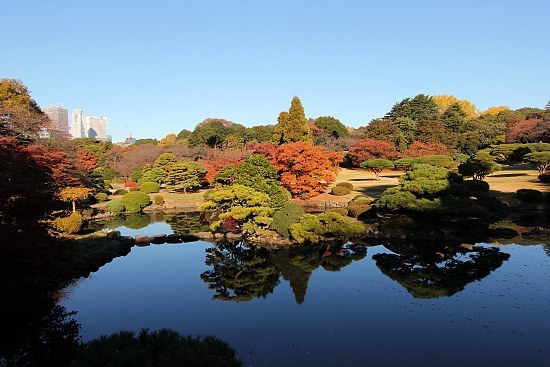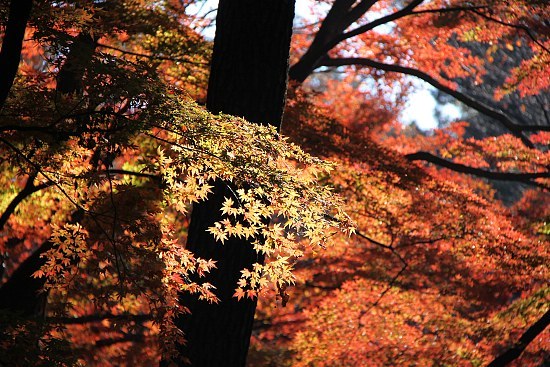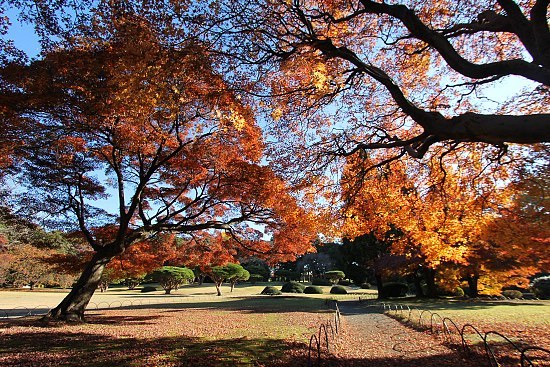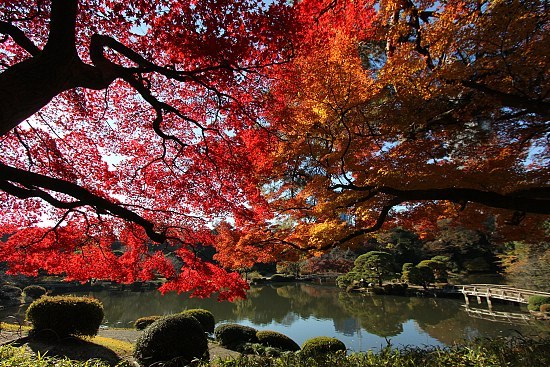 The Institute for Nature Study near Meguro Station is one of Tokyo's best kept secrets. This large park is covered by a dense forest and a marshland that allow for hour long walks in an idyllic natural environment. Only a small minority of trees in the park - mainly maple trees - turn into attractive colors, but these nice pockets of color were at their peak today.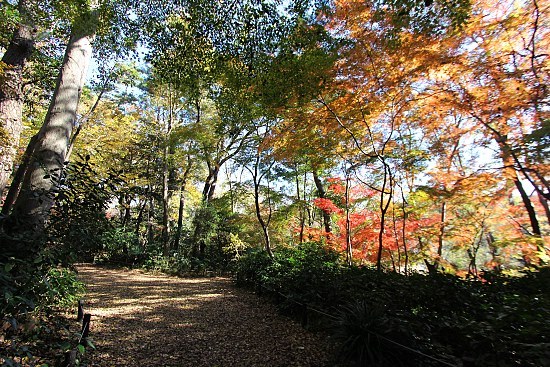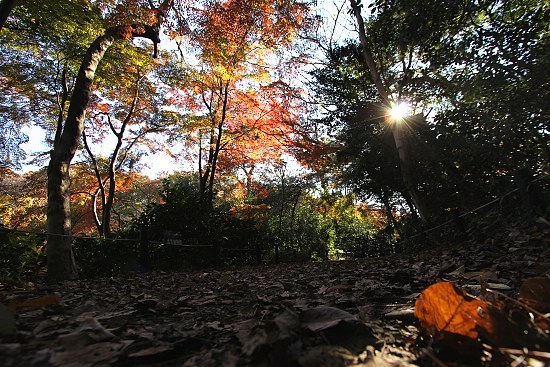 The best autumn colors in the Imperial East Gardens are usually found around the Ninomaru Garden, a Japanese style pond garden that was built inside of what used to be the second circle of defense (ninomaru) of the former Edo Castle. However, unfortunately the garden was closed off to visitors today and will remain so until March. Other colorful trees around the gardens made the visit worthwhile, nevertheless.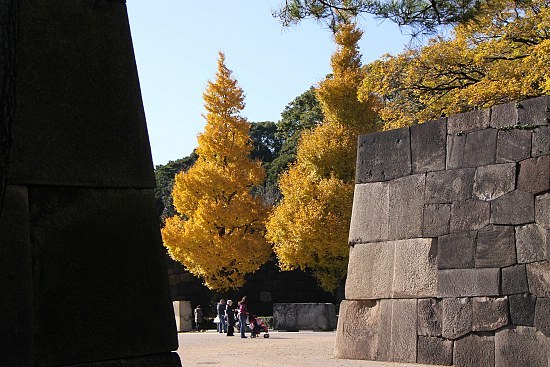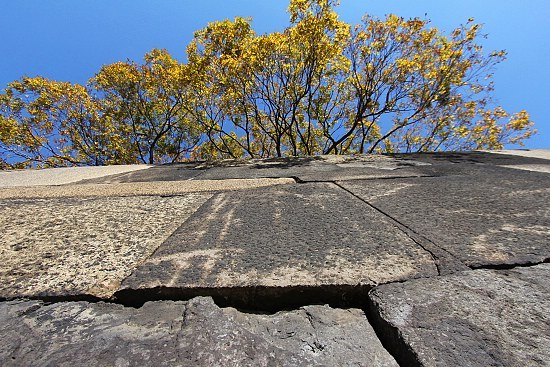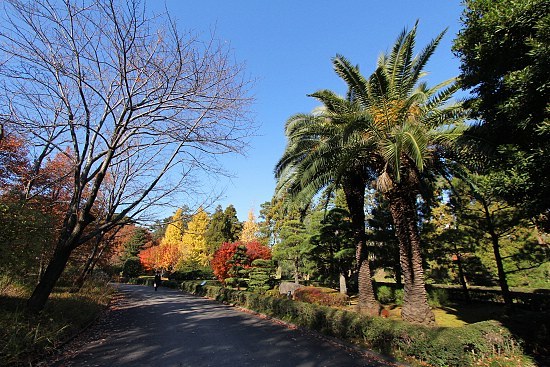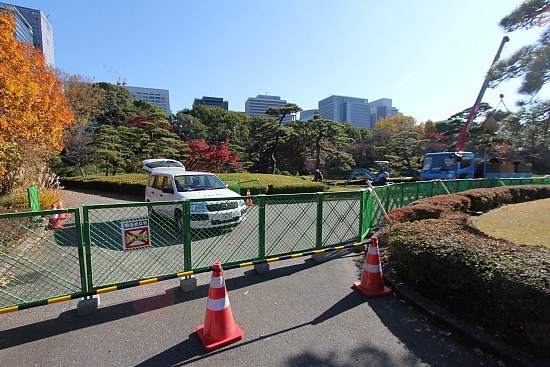 Koishikawa Korakuen is one of Tokyo's best historic strolling gardens. The season here was approaching its end today, as many maple trees have started to drop their leaves or have dried up prematurely. However, there were still a lot of vivid colors around the garden, enhanced by today's great weather.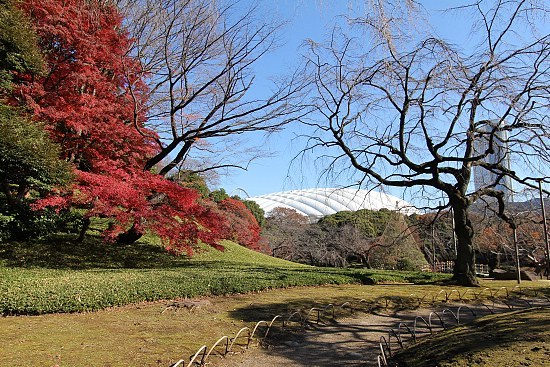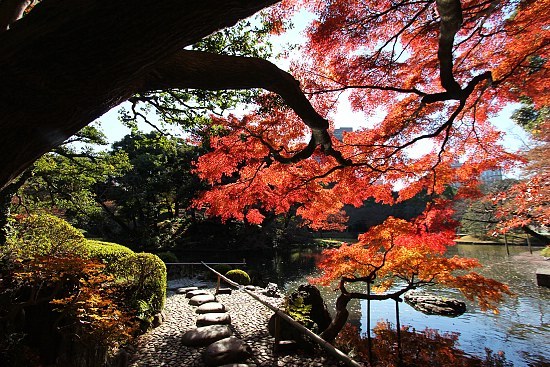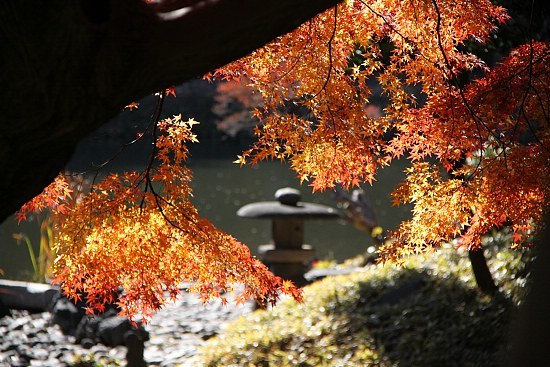 Two subway stations away in the same Koishikawa district lies the Koishikawa Botanical Garden, a large park that not only offers a break from the city but also serves as research grounds of the University of Tokyo. Colors were not abundant, except along an over 100 meter long tunnel formed by dozens of maple trees that made for a spectacular sight. There were also some colors around the park's Japanese garden, including a few azalea bushes and several huge ginkgo trees.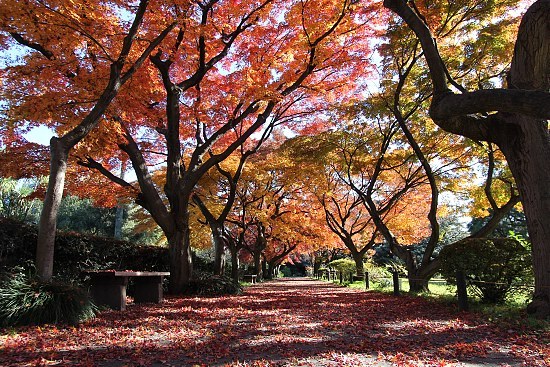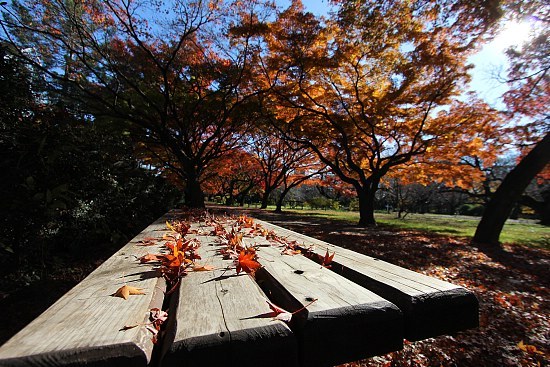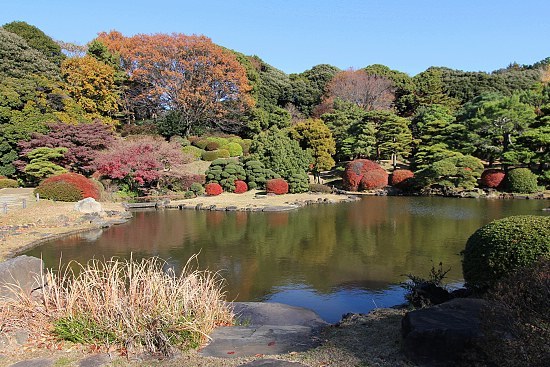 I concluded the year's reporting at Rikugien, a traditional strolling garden that competes with Koishikawa Korakuen as Tokyo's best garden. It is also one of the city's best koyo spots. Many trees around the garden were still at their peak today, and I expect them to justify a koyo visit for several more days to come. The best colors were found in the forested canal area behind the pond, an area that is typically changing colors a little bit later than the rest of the garden.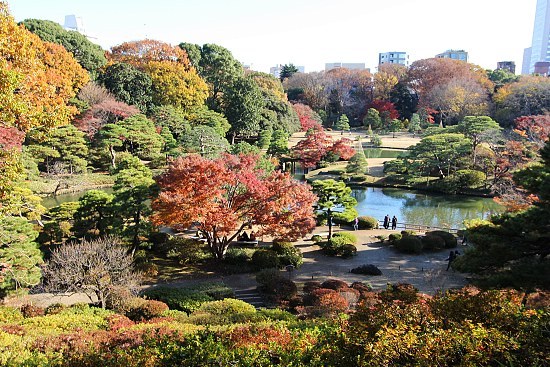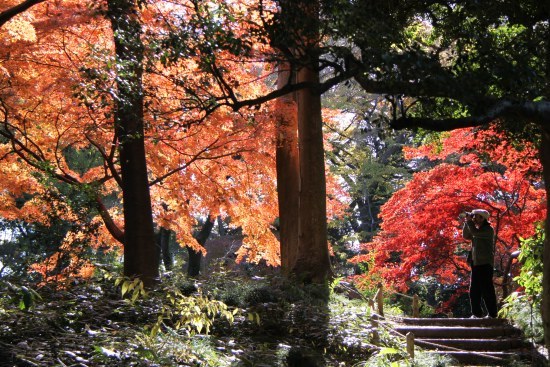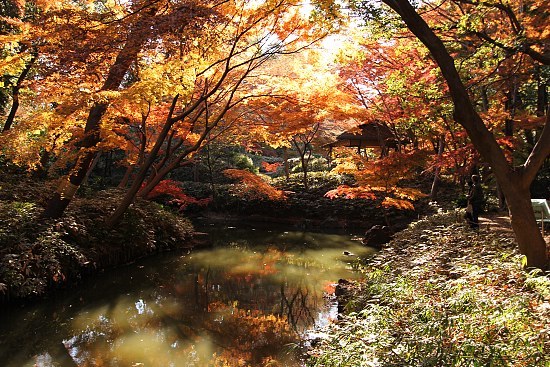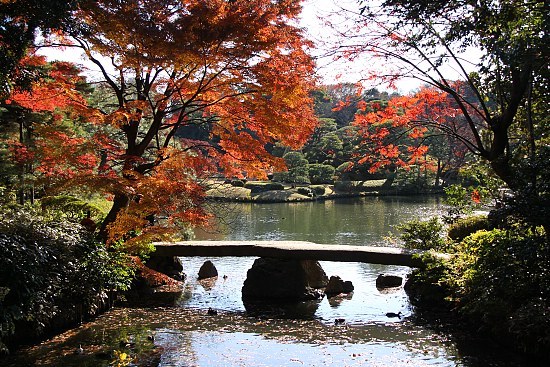 In just over three months we will return to Japan's parks and gardens to provide up-to-date information on the state of the cherry blossoms.
Thank you for having followed our 2011 autumn color reports!