Schauwecker's Japan Travel Blog
by Stefan Schauwecker, webmaster of japan-guide.com
This blog is intended to record some of my travel activities in Japan.
2011/12/31 - Travel Highlights 2011
Below are my personal highlights from visiting 37 of Japan's 47 prefectures in 2011:
Number 10: Kurobe Gorge Railway
Thrilled like a child, I enjoyed the ride with the Kurobe Gorge Railway into the mountains of Toyama Prefecture this autumn. Originally used for the construction of the Kurobe Dam, the narrow gauge railway with its open cars has been turned into a tourist attraction and is particularly popular during the autumn color season.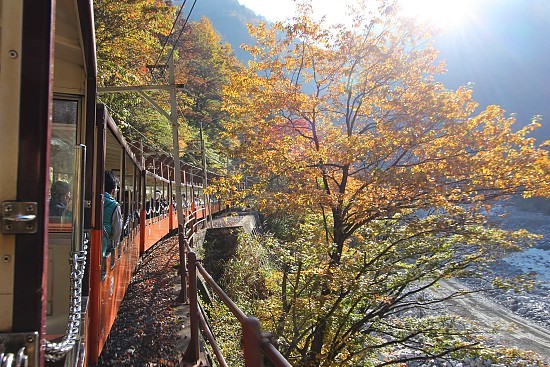 Number 9: The Power of Sakurajima
Sakurajima, one of Japan's most active volcanoes, erupted about a thousand times in 2011. On earlier trips to Kagoshima I had never seen any eruptions, and was excited to witness about a dozen of them and the resulting ash fall during a 3-day report trip this spring.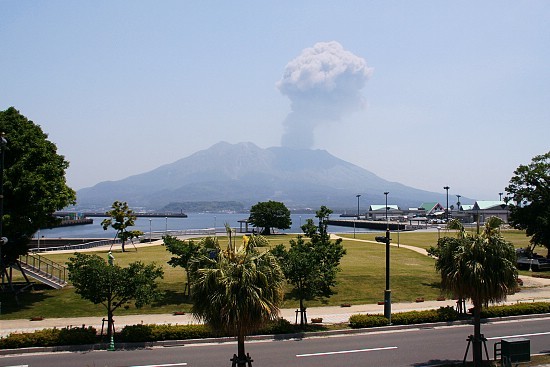 Number 8: Autumn Hiking in Daisetsuzan National Park
For the fourth year in a row, I started the year's autumn color reporting with a visit to Daisetsuzan National Park in the center of Hokkaido. This year, I particularly enjoyed my day hike from Ginsendai to Kurodake through the wonderful volcanic landscape, enhanced by seasonal colors.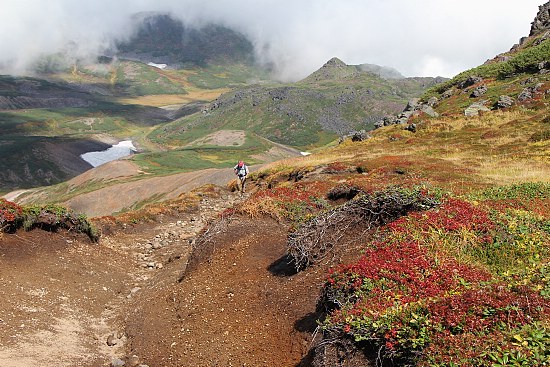 Number 7: Nyuto Onsen in winter
The rustic Tsurunoyu in Nyuto Onsen is one of my favorite onsen ryokan in Japan. This year I had the pleasure to visit it in the midst of winter in meter deep snow.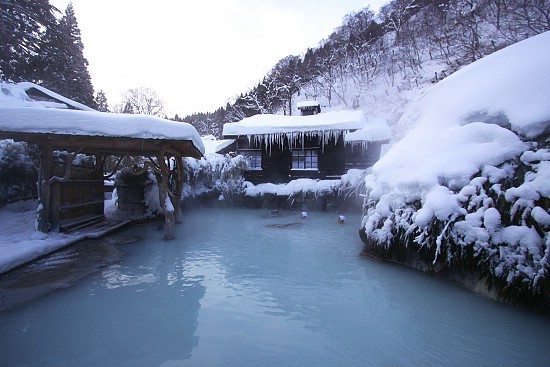 Number 6: Autumn color reporting in Kyoto
I enjoyed almost two weeks of autumn color reporting in Kyoto this year. Among the many fabulous spots visited, I experienced my personal highlight at Shinnyodo, a lesser known temple with a 3-storied pagoda not too far from Ginkakuji.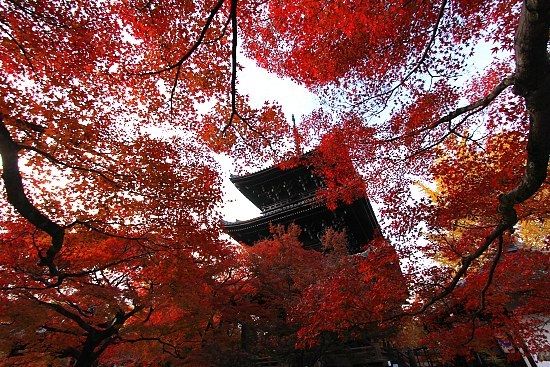 Number 5: Cherry Blossoms on Megijima Island
My highlight of one and a half months of cherry blossom reporting this year took place at the summit of the small mountain on Megijima Island, off the coast of Takamatsu. The cherry tree covered mountain top park and views over the Seto Island Sea (Setonaikai) were fabulous.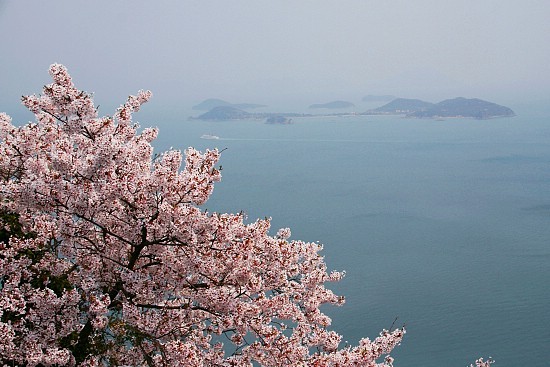 Number 4: Sukayu Onsen
Onsen are my biggest passion, and I am very grateful that I was able to visit many outstanding baths in 2011. Among my favorites were the outdoor baths of Zao, Okukinu and the Healthy Land in Ibusuki, as well as the wonderful indoor baths of Hoshi Onsen in Gunma Prefecture and Shikanoyu in Tochigi Prefecture. However, my onsen highlight of the year was Sukayu Onsen in Aomori Prefecture with its extremely atmospheric, wooden indoor bath and strong sulfuric waters.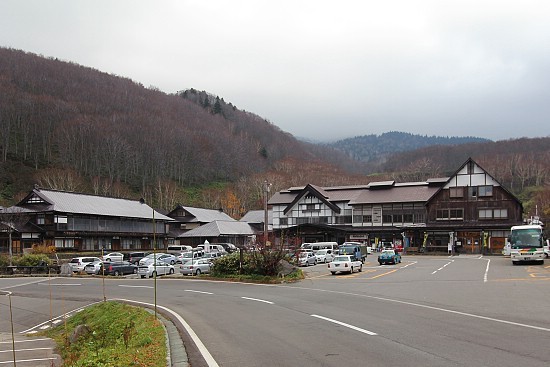 Number 3: Ogasawara
Part of Tokyo, the Ogasawara Islands became Japan's newest world natural heritage site this summer. The subtropical islands are only accessible via a 25.5 hour ferry ride from central Tokyo and are often compared to the Galapagos Islands due to their isolated location and special flora and fauna. It was another trip that made me marvel at Japan's diversity.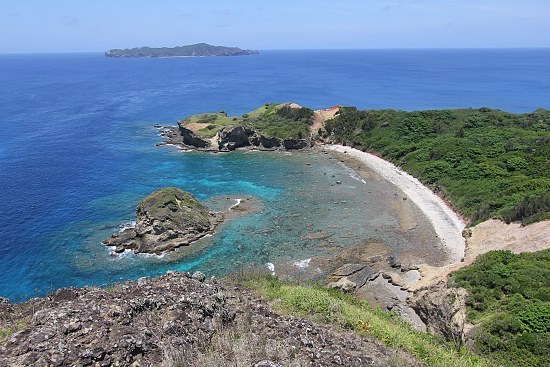 Number 2: Swimming in the freezing Sea of Okhotsk
Northern Japan is the southernmost point on the northern hemisphere to see floating ice (ryuhyo) along its sea coasts. This February we participated in a Ryuhyo Walking Tour on the Shiretoko Peninsula. Because the ice was rather thin, the tour involved more swimming than walking.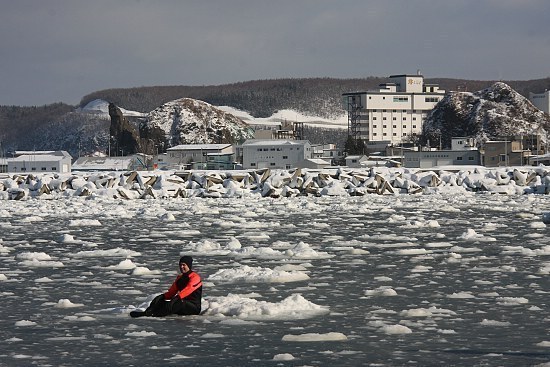 Number 1: Visit to the Sanriku Coast
The events of March 11 caused unimaginable pain and suffering. But besides the horror, it was a strong feeling of motivation that quickly overtook me and has not let go of me ever since - a motivation to try to contribute to the recovery of the hard hit areas. After the disaster, I made multiple reporting trips into the Tohoku Region in order to gather information and convey the message that most of the region is safe and keen on welcoming travelers. The most memorable of these trips was an emotionally wrenching visit to the tsunami hit coastal areas in April.