Tokyo Plum Blossom Report
Schauwecker's Japan Travel Blog
by Stefan Schauwecker, webmaster of japan-guide.com
This blog is intended to record some of my travel activities in Japan.
2012/03/15 - Tokyo Plum Blossom Report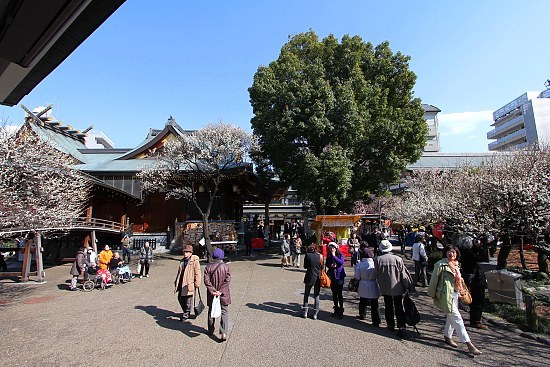 Almost a month after our first visit to Tokyo's Yushima Tenjin Shrine, I revisited the popular plum blossom spot to check on the state of its flowers.
Most of the shrine's plum trees have opened their blossoms in the meantime, and many stood at full bloom. But a surprising amount of trees were also still at an early stage in their blooming season and should continue to provide shrine visitors with plum blossom viewing opportunities until the cherry blossoms start to open across Tokyo in another two weeks or so.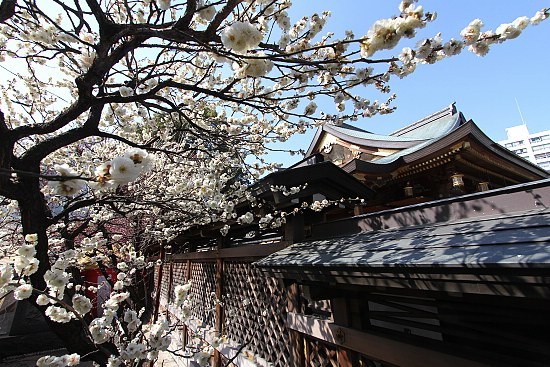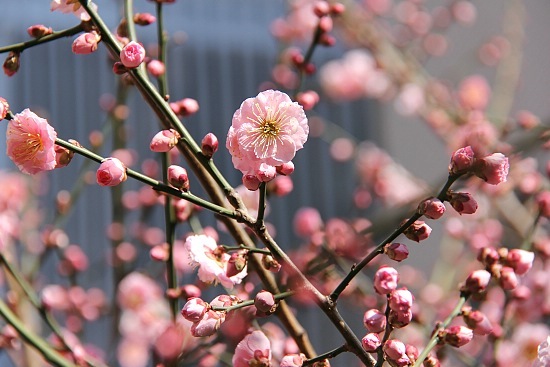 The atmosphere at Yushima Tenjin was again very pleasant with lots of visitors enjoying the seasonal sight and fragrance. Unlike cherry blossoms, plum blossom come with a strong, pleasant fragrance that was detectable already from a few meters outside the shrine grounds. Several temporarily set up food stands provided visitors with things to eat and drink.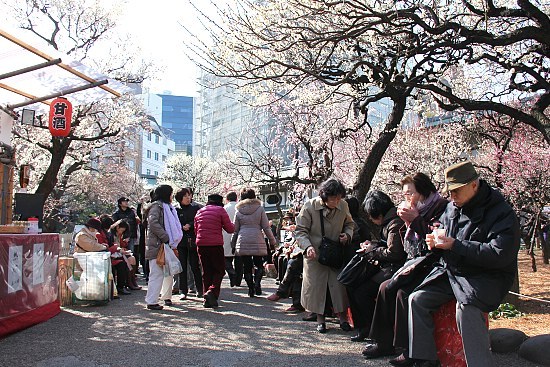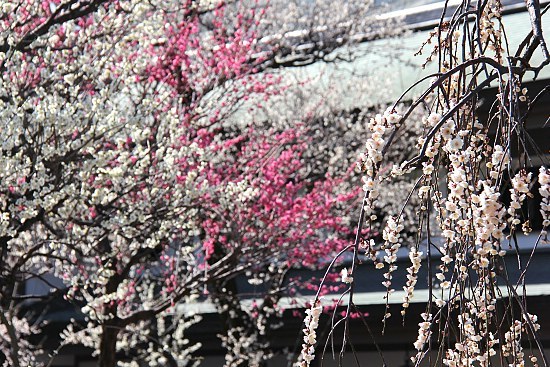 Yushima Tenjin enshrines the god of education and is, therefore, very popular among students who seek the shrine's support for passing entrance exams. Since it is now just the time when schools announce entrance exam results, a special "gokaku amazake", a sweet (alcohol free) rice wine for the successful passing of entrance exams, was on sale.