Cherry Blossom Report: Tokyo
Schauwecker's Japan Travel Blog
by Stefan Schauwecker, webmaster of japan-guide.com
This blog is intended to record some of my travel activities in Japan.
2012/03/15 - Cherry Blossom Report: Tokyo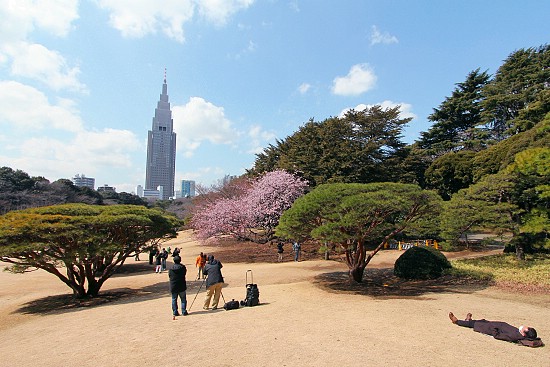 Tokyo's cherry blossoms are not expected to start opening for another two weeks, however, a small number of early blooming cherry tree varieties have begun to provide some scattered colors.
Shinjuku Gyoen
March 15, 2012 - still closed
The vast majority of cherry trees in Shinjuku Gyoen were still closed, and the trees' buds looked like they needed at least two more weeks of mild temperatures in order to start opening. Only a small number of trees of the Kanzakura variety have already started opening and provided nice sights here and there across the spacious park.
Additional early flowering cherry tree varieties should join the Kanzakura over the coming two weeks and provide some cherry blossoms to tourists who are visiting Tokyo a few days ahead of the main season.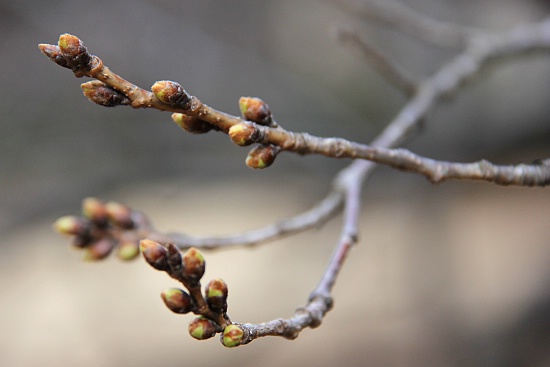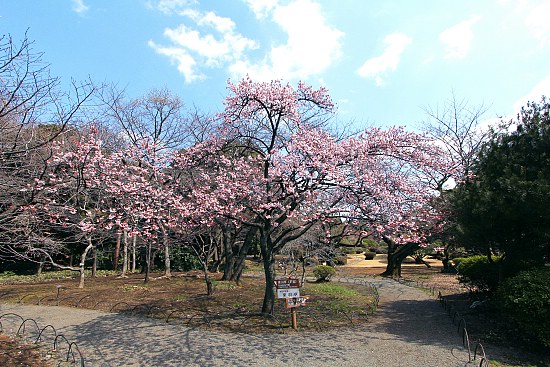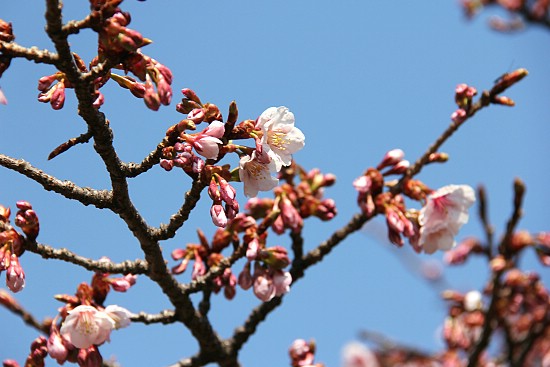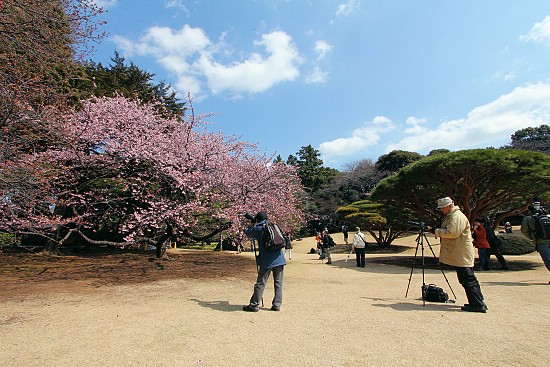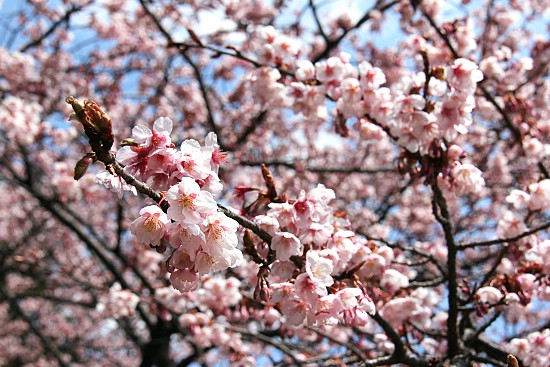 Ueno Park
March 15, 2012 - still closed
The situation in Ueno Park was similar. Just a small number of Kanzakura cherry trees were already in bloom. At the park's south entrance, two Okanzakura trees have, furthermore, just started to open their first blossoms, and they should be joined in a little over a week by the weeping cherry tree that stands in the center of the park entrance.
The most numerous Somei Yoshino cherry trees are forecast to start opening in the last days of March and reach full bloom about a week later.