Cherry Blossom Report: Himeji
Schauwecker's Japan Travel Blog
by Stefan Schauwecker, webmaster of japan-guide.com
This blog is intended to record some of my travel activities in Japan.
2012/04/14 - Cherry Blossom Report: Himeji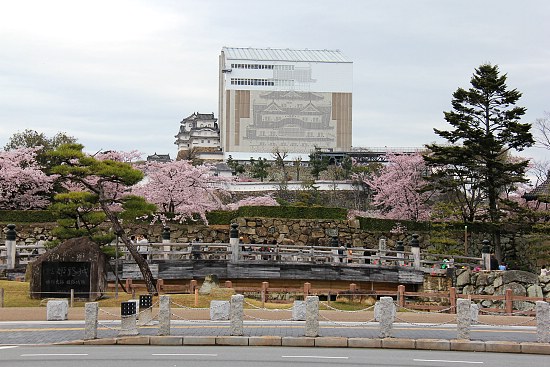 Himeji Castle
April 14, 2012 - petals starting to fall
Today I made my annual visit to Himeji Castle to check on the current state of the cherry blossoms and the renovation works that had started on the castle two years ago and will continue through March 2015.
Like in many other hanami spots across Japan, this week's rain has shortened the full bloom period at Himeji Castle by a few days, and a considerable number of petals have fallen already. Nevertheless, The trees generally still had an intense look and will continue to provide an attractive setting for cherry blossom viewing (hanami) through this weekend.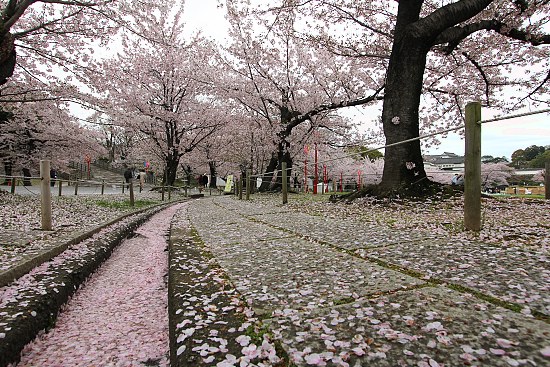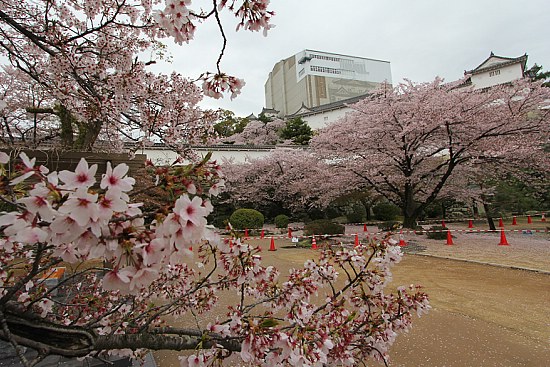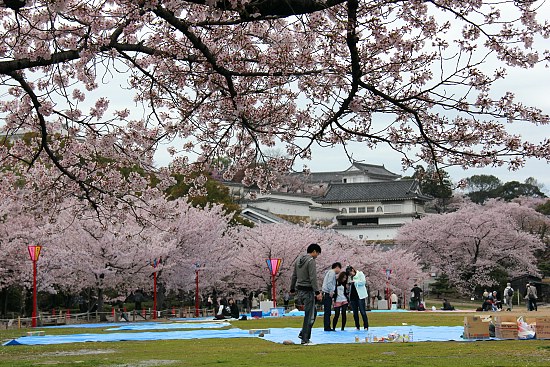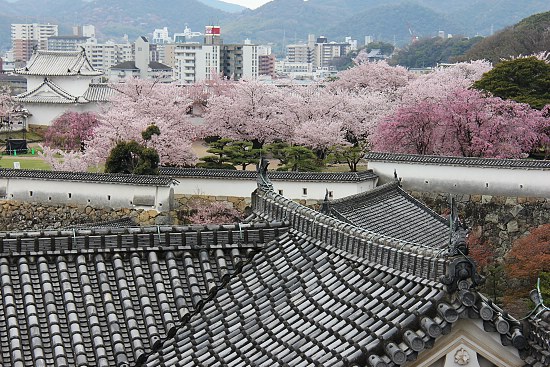 After checking the cherry blossoms, I paid an additional 200 yen to enter the huge scaffolding structure that currently covers up the castle. From the 7th and 8th floors of this structure, tourists are given the opportunity to observe the renovation works through windows.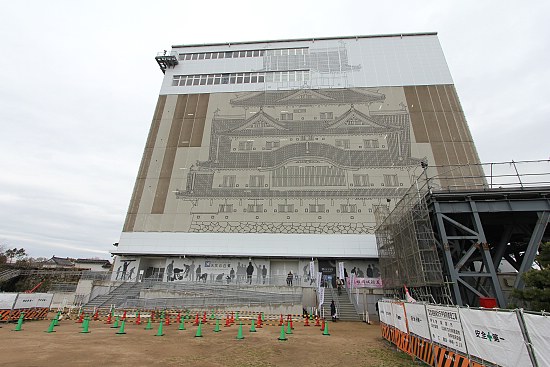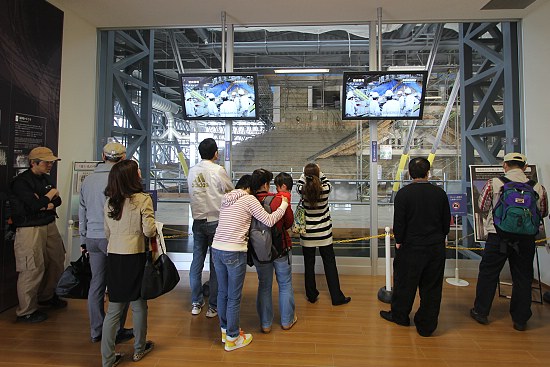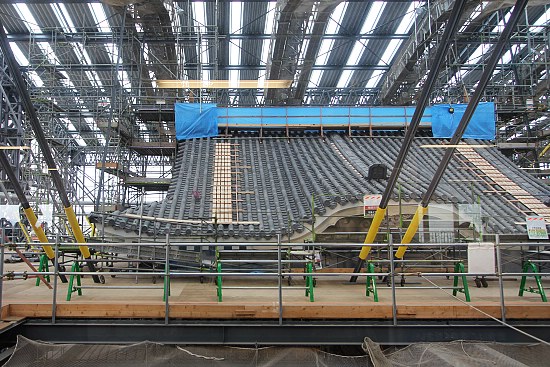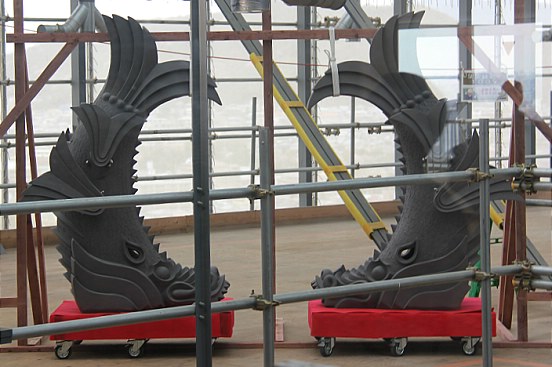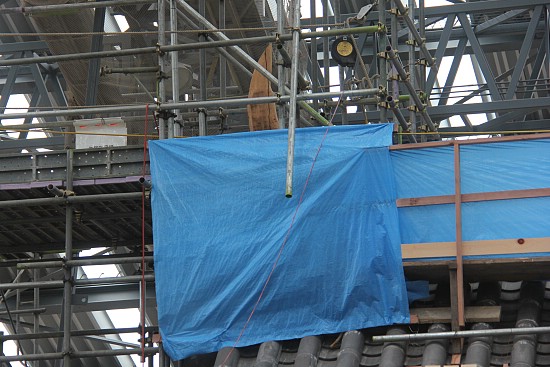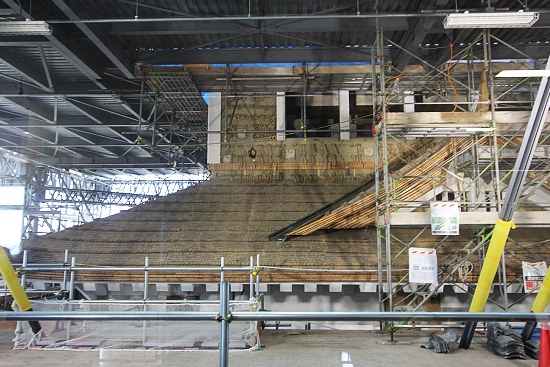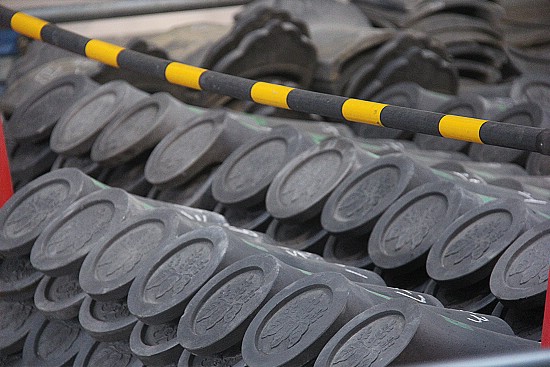 The interior of the castle keep is currently closed to tourists. By spring 2014 most of the works should be finished, but then it is going to take an additional year to dismantle the scaffolding structure. In total, it will take another three years until tourists can enjoy the sight of the castle keep in combination with the cherry blossoms again - in spring 2015.