Cherry Blossom Report: Kyoto
Schauwecker's Japan Travel Blog
by Stefan Schauwecker, webmaster of japan-guide.com
This blog is intended to record some of my travel activities in Japan.
2012/04/17 - Cherry Blossom Report: Kyoto
The main cherry blossom season in Kyoto has come to an end as the Somei Yoshino trees have dropped most of their petals. However, several late blooming tree varieties continue to provide tourists with hanami opportunities. I included several spots with late blooming trees on this last cherry blossom report of the year from Kyoto.
Arashiyama
April 17, 2012 - beyond peak (Somei Yoshino)
April 17, 2012 - full bloom (Weeping Cherries)
I was surprised to still find rather attractive hanami conditions at Arashiyama. The main attraction were the numerous late blooming weeping cherry trees in the riverside park. But even some Somei Yoshino trees still had a few branches with considerable numbers of petals left. The weeping cherry trees have only just reached full bloom and should remain in bloom for several days to come, but the Somei Yoshino blossoms are on a rapid decline.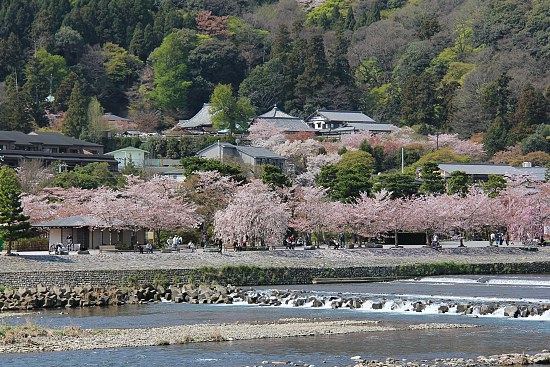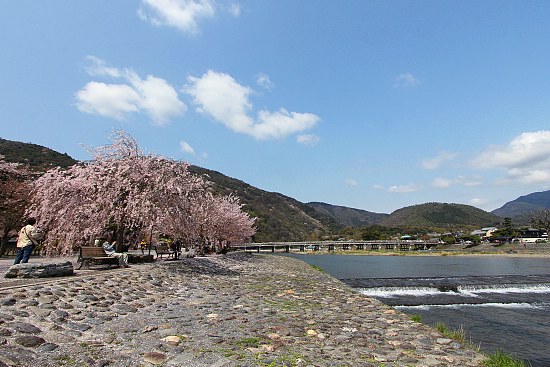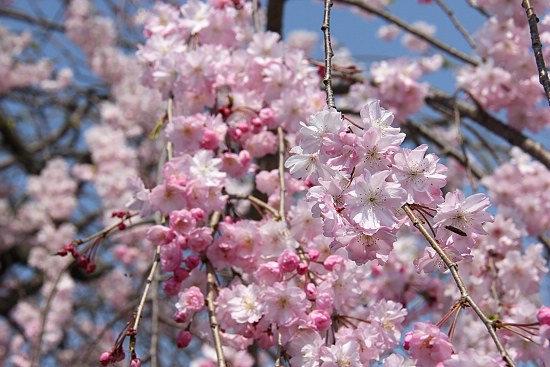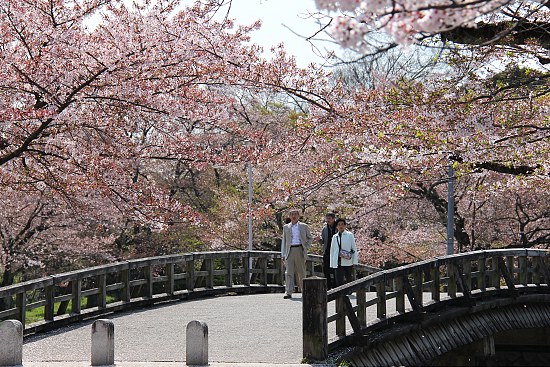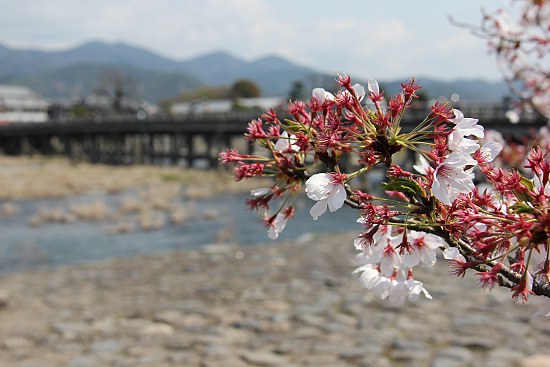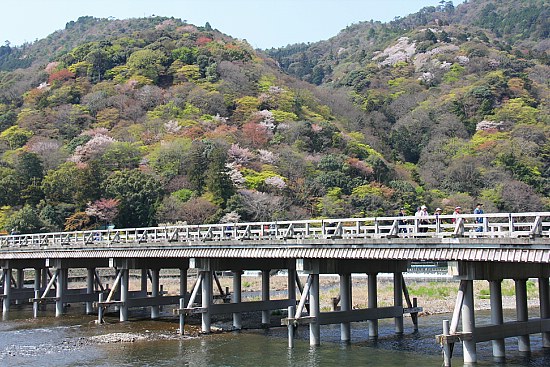 Ninnaji Temple
April 17, 2012 - approaching full bloom (50-80%) (Omuro Cherries)
Ninnaji Temple is unique for having its very own cherry tree variety, the Omuro Cherry. The trees are of the late blooming type and were at the 50% mark today. Considering the mild temperatures in the forecasts, I expect them to explode into full bloom within a day or two.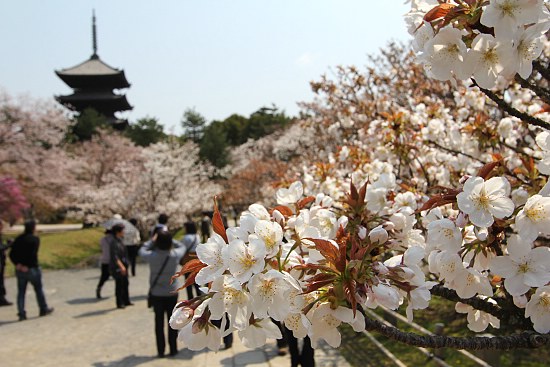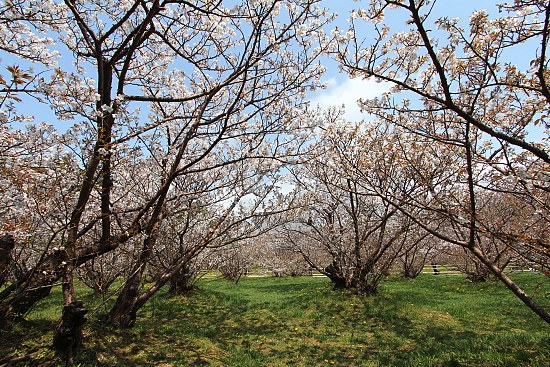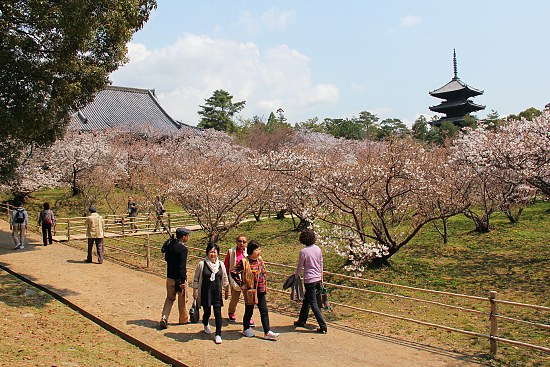 Nijo Castle
April 17, 2012 - full bloom (Weeping Cherries)
April 17, 2012 - opening (10-50%) (late blooming varieties)
Nijo Castle has a wide range of cherry tree varieties on display, including several late blooming trees. Today, the long row of weeping cherry trees in the very back of the castle grounds were at full bloom. There is also a small grove of various other late blooming trees, where the blossoms have started to open up.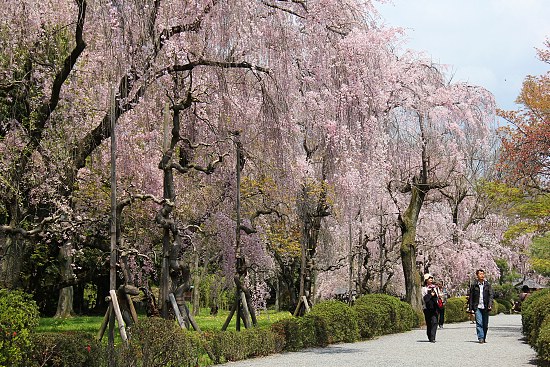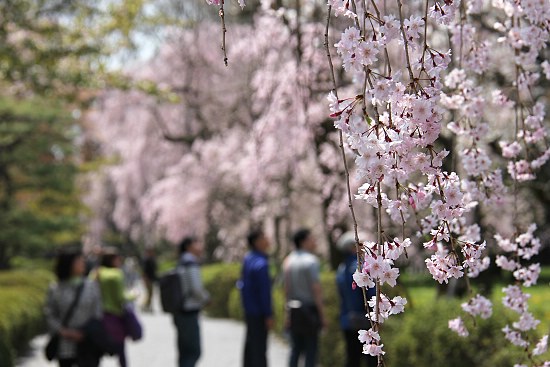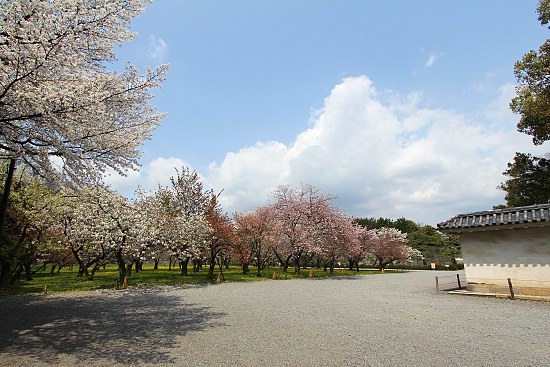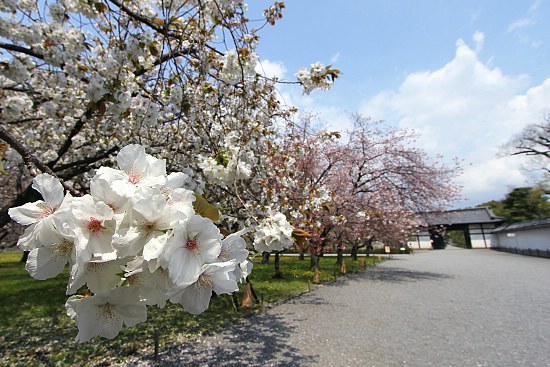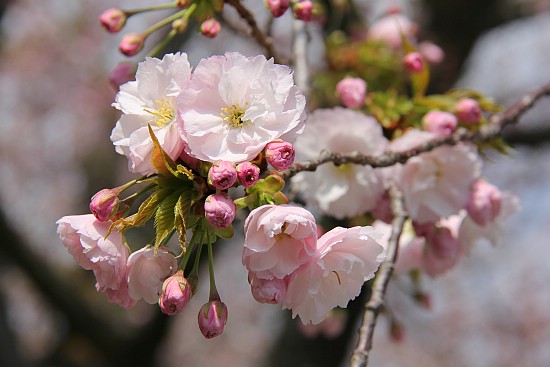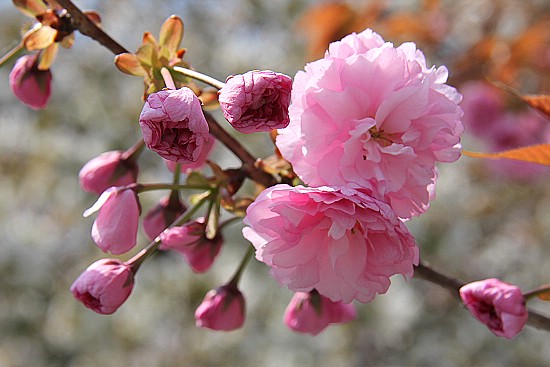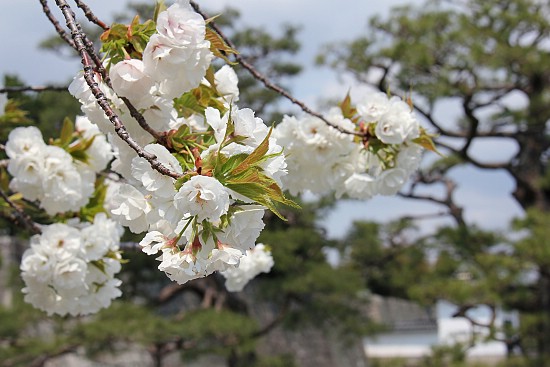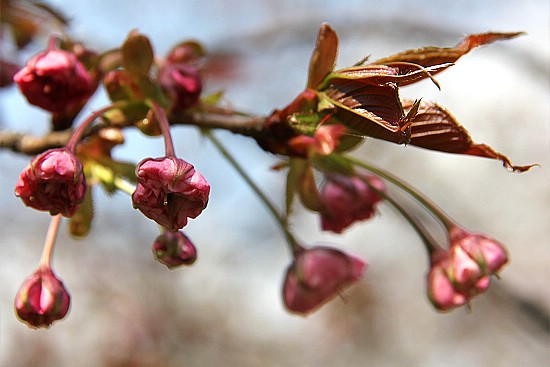 Heian Shrine
April 17, 2012 - full bloom (Weeping Cherries)
Currently at its best is the garden behind Heian Shrine whose main feature are a large number of late blooming weeping cherry trees. The blossoms still looked sturdy today, and if the weather cooperates many of them could make it into the upcoming weekend.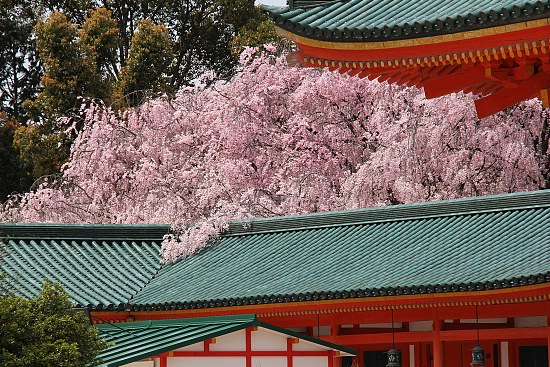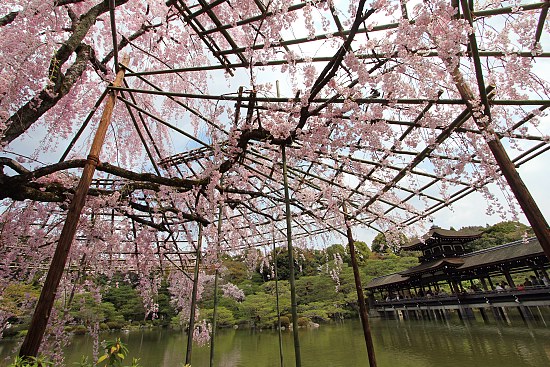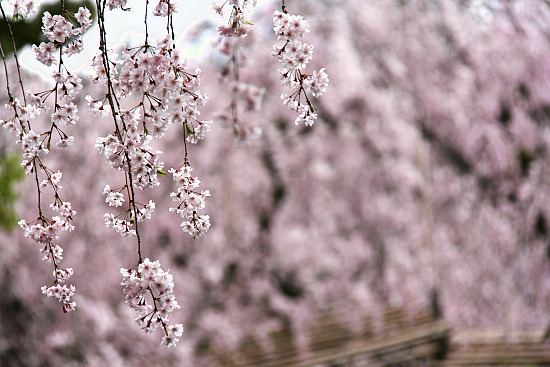 Maruyama Park
April 17, 2012 - beyond peak
I concluded this year's cherry blossom reporting from Western Japan with a visit to Maruyama Park. Here the season has clearly passed its peak as most blossoms and food stands have gone.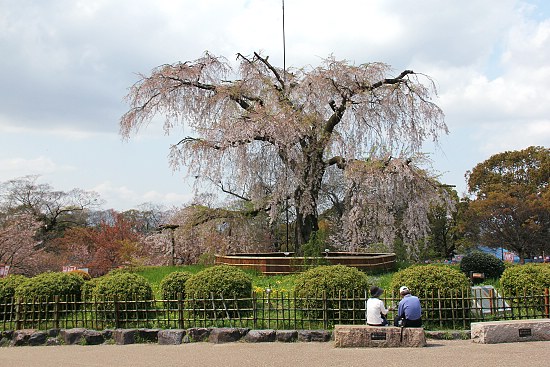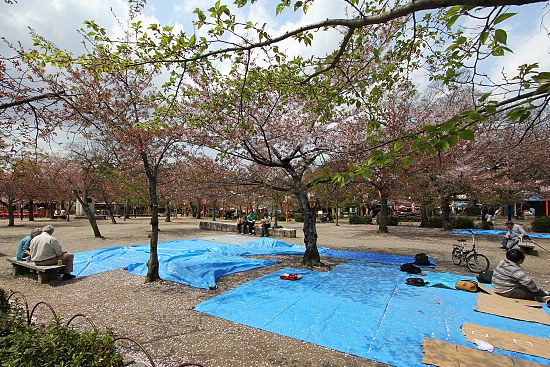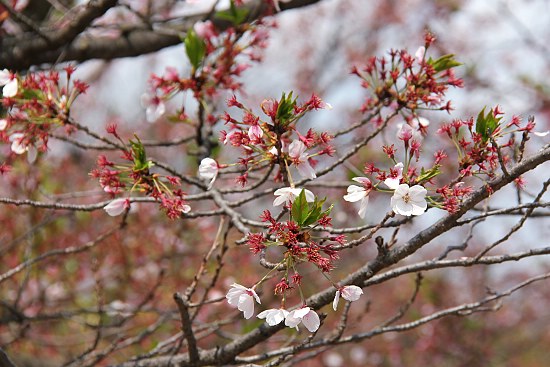 We will continue reporting from cherry blossom spots across eastern and northern Japan for several more weeks.