Cherry Blossom Report: Aizu
Schauwecker's Japan Travel Blog
by Stefan Schauwecker, webmaster of japan-guide.com
This blog is intended to record some of my travel activities in Japan.
2012/04/28 - Cherry Blossom Report: Aizu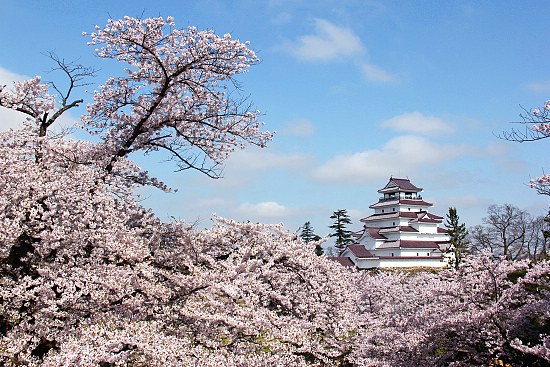 After visiting the Miharu Takizakura, I drove 50 kilometers inland to Aizu-Wakamatsu, also in Fukushima Prefecture. Surrounded by snow covered mountains, including Mount Bandai, the former castle town is now at the peak of this year's cherry blossom season.
Tsuruga Castle
April 28, 2012 - full bloom
Aizu's best hanami spot is Tsuruga Castle. With its 1000 cherry trees, recently renovated castle keep and impressive walls and moats, it is one of the Tohoku Region's best spots to celebrate the blossoms. The trees have recently reached full bloom and together with the blue sky were spectacular today. They should remain worth a hanami visit for a big part of the Golden Week.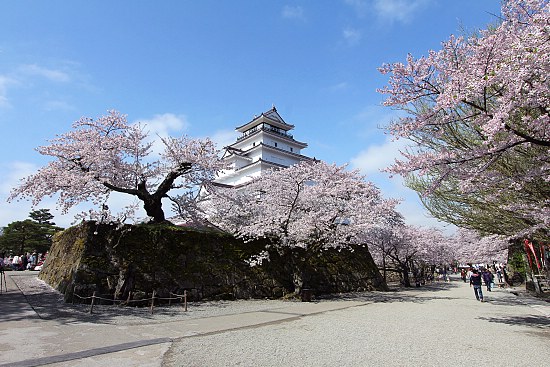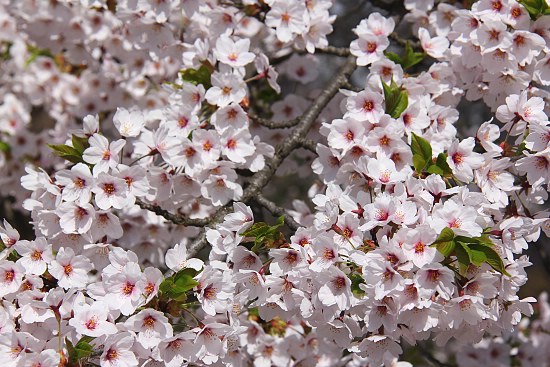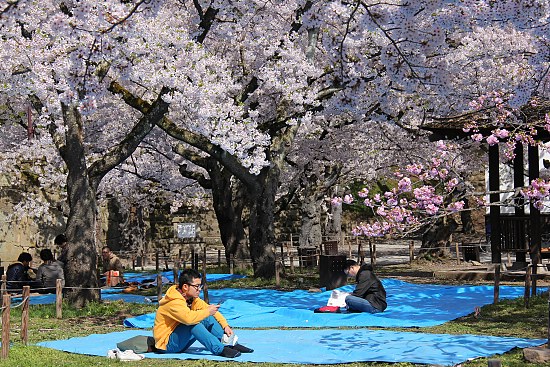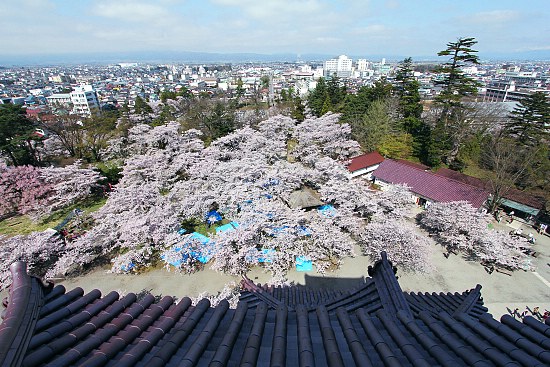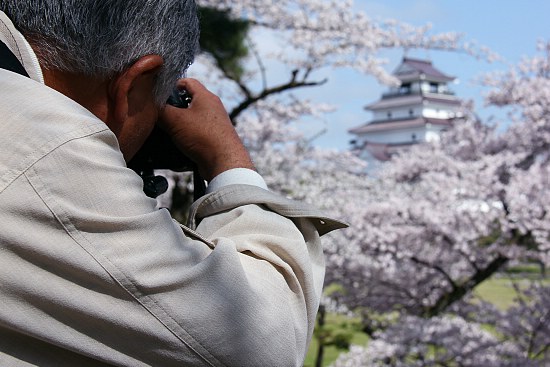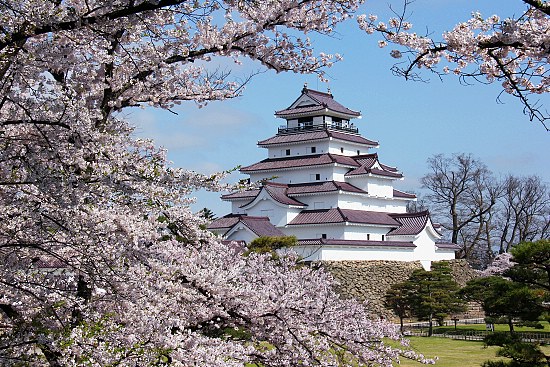 Ishibezakura
April 28, 2012 - full bloom
The Ishibezakura is a remarkable cherry tree in the outskirts of Aizu-Wakamatsu, a 15 minute walk from Iimoriyama. The large tree is estimated to be 600 years old, making it one of the oldest in the region. It is surrounded by fields and makes for a nice sight in a pleasant atmosphere (despite some distracting electrical wires and poles in its vicinity).
The tree is currently at full bloom, and its sturdy blossoms suggest that it will remain in a nice state for several days to come.