Autumn Color Report: Asahidake
Schauwecker's Japan Travel Blog
by Stefan Schauwecker, webmaster of japan-guide.com
This blog is intended to record some of my travel activities in Japan.
2012/09/21 - Autumn Color Report: Asahidake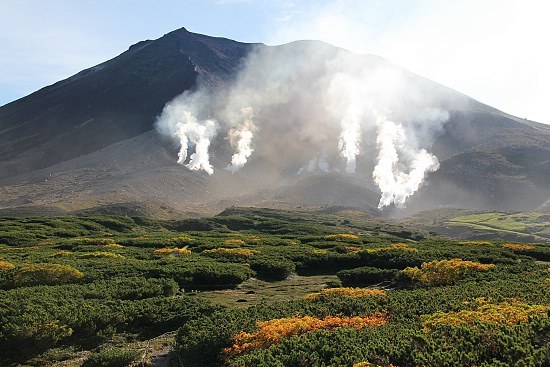 Three days after my first visit, I returned to Mount Asahidake today. In the meantime, temperatures have dropped to somewhat more seasonable values, but the nanakamado bushes around the mountain have not progressed considerably since Tuesday. Green and yellow remained the dominating colors.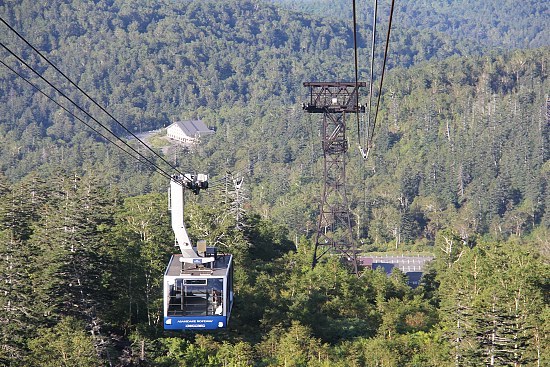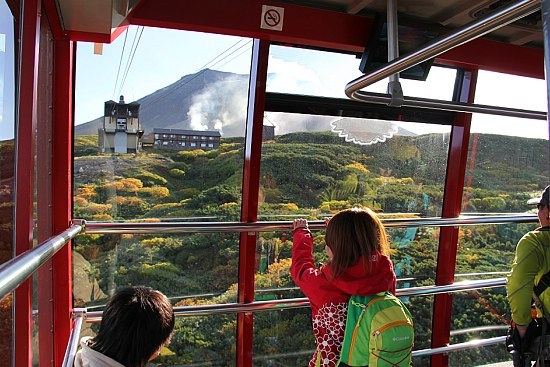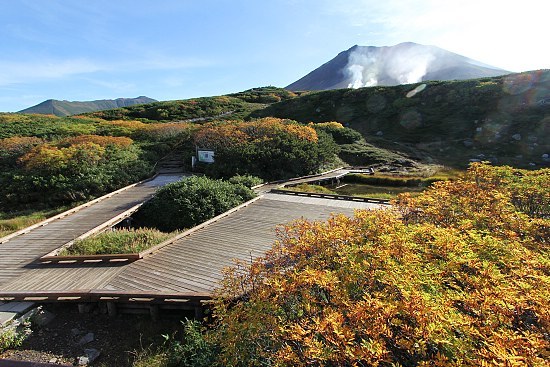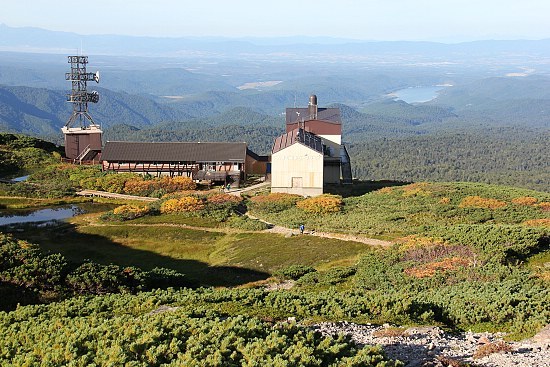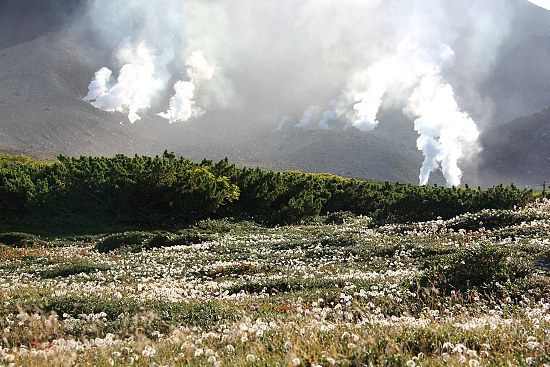 The main intention of my report trip today was a visit to the Susoaidaira Plateau, a 90-120 minute hike north of the upper ropeway station. The plateau is known for its many nanakamado bushes and large chinguruma fields, two main providers of autumn colors in the high elevations of Daisetsuzan National Park.
The side trip to the Susoaidaira Plateau is recommended to autumn color fans who would like to venture beyond the 45 minute walking loop around the ropeway's upper station which often gets crowded with tour groups. The hike is not difficult, but requires proper footwear.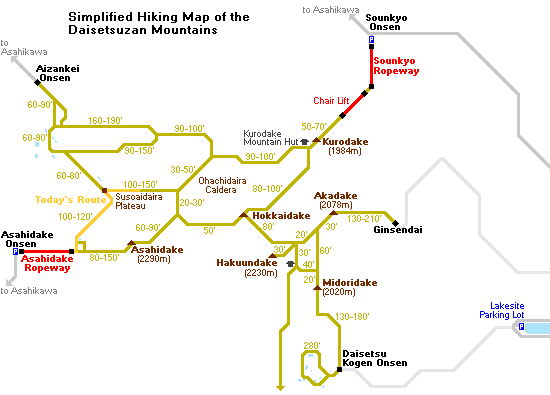 Today, the Susoaidaira Plateau was still dominated by green and yellow, and there were only a few patches of orange and almost no red. However, the leaves of many nanakamado bushes still looked fresh and healthy to me and will hopefully mature into deeper tones of orange and red over the coming days.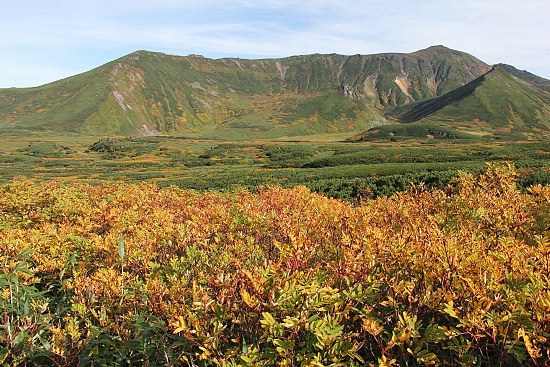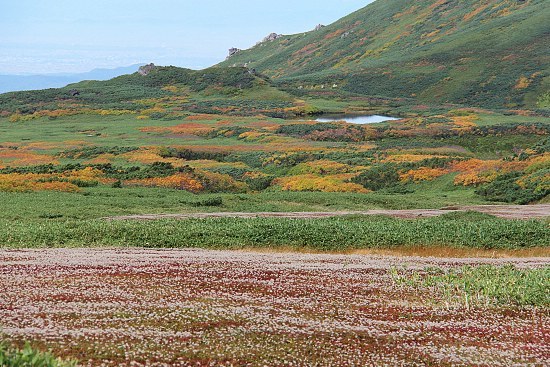 A special sight was provided by the large chinguruma fields, for which the plateau is known for. This cute plant's leaves are now turning red, contributing their part to the seasonal scenery, together with the plant's fluffy, white seeds which remain from its flower.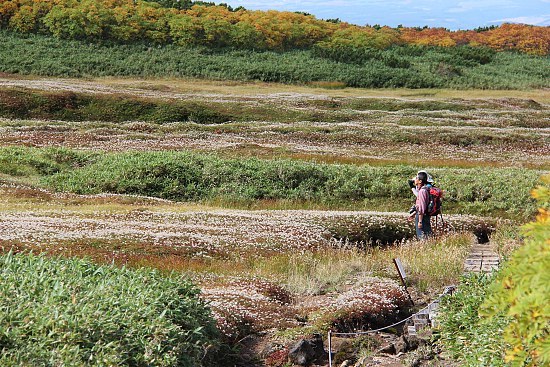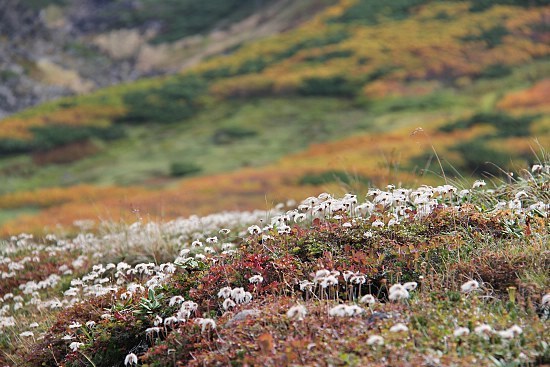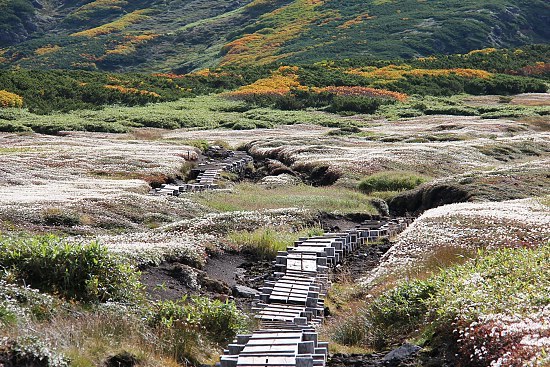 This report concludes our first reporting trip to Daisetsuzan National Park. We will return here later next week, when we hope to be able to catch the peak of the season.