Autumn Color Report: Sounkyo
Schauwecker's Japan Travel Blog
by Stefan Schauwecker, webmaster of japan-guide.com
This blog is intended to record some of my travel activities in Japan.
2012/10/18 - Autumn Color Report: Sounkyo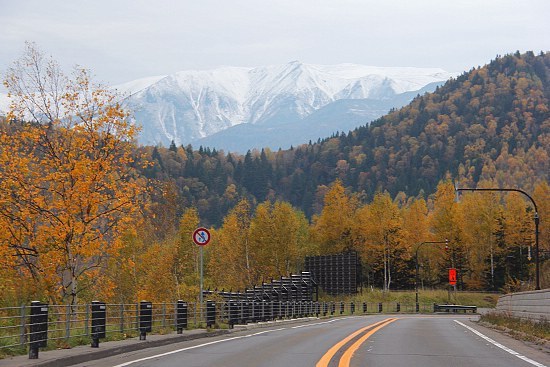 On day two of my 3-day reporting trip through Hokkaido, I re-visited Sounkyo Onsen, where we had previously reported from on September 20 and September 28. Back in September, the seasonal colors were still limited to the high elevations around the peak of Mount Kurodake above the hot spring resort of Sounkyo. A month later, the colors have descended into the valley below.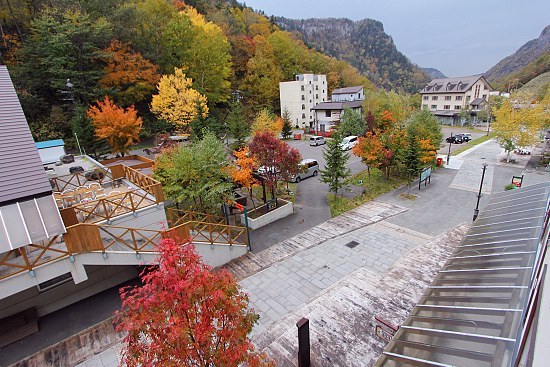 Already yesterday, I took the ropeway from Sounkyo to the 5th Station of Mount Kurodake to discover that the peak of the season has already passed around the upper ropeway station. The best colors covered the slopes along the ropeway.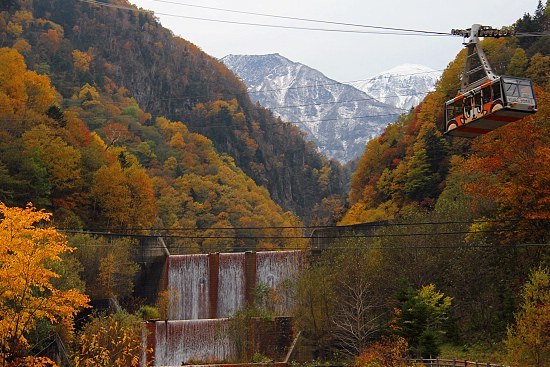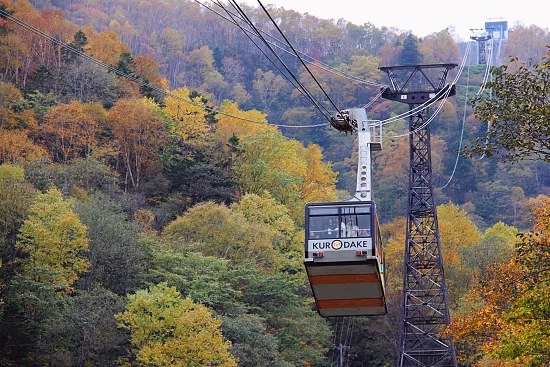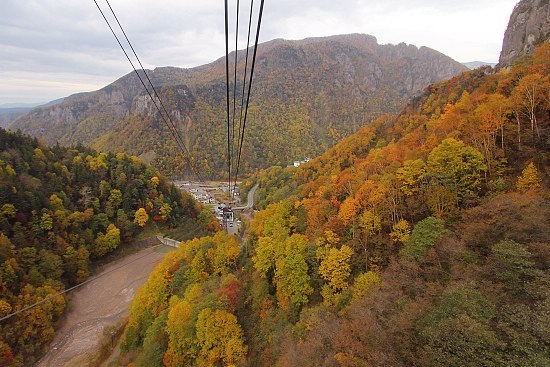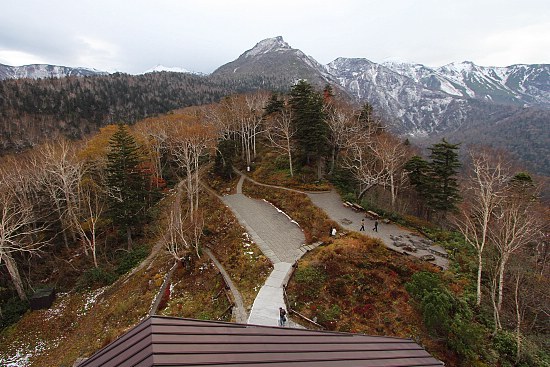 Down in the valley, the colors were approaching their peak. Early this morning before the arrival of the many tour buses, I visited the two waterfalls, Ginga no Taki and Ryusei no Taki, two kilometers east of the town center, which looked spectacular in the current seasonal backdrop.