Autumn Color Report: Noboribetsu
Schauwecker's Japan Travel Blog
by Stefan Schauwecker, webmaster of japan-guide.com
This blog is intended to record some of my travel activities in Japan.
2012/10/18 - Autumn Color Report: Noboribetsu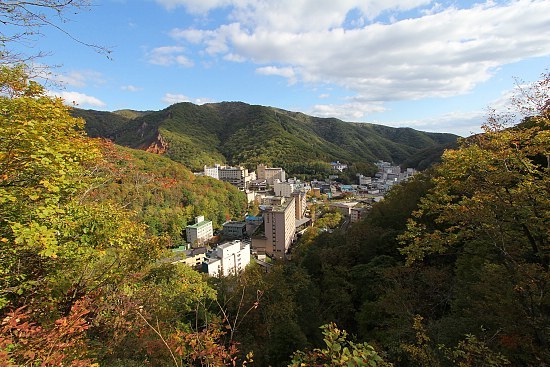 I wrapped up my 3-day reporting trip through Hokkaido with a visit to Noboribetsu Onsen, one of my favorite hot spring resorts. The trees and bushes around the resort town have started to color, but will continue to intensify over the coming days.
A few scattered bushes set some seasonal contrast to the barren landscape of the hell valley which delivers the high quality bathing waters to the town's many ryokan. The forest around the valley was still mainly green, but should soon be changing more yellow. The situation was similar around Oyunuma Pond, a 30 minute walk further up from the hell valley.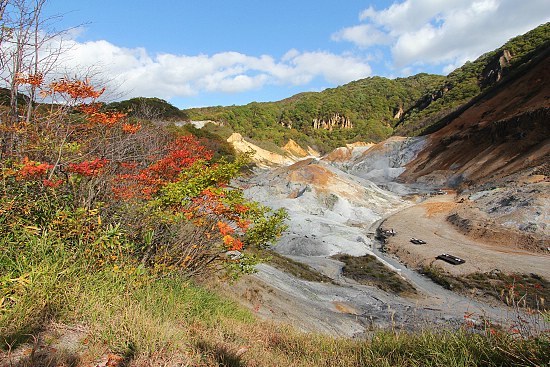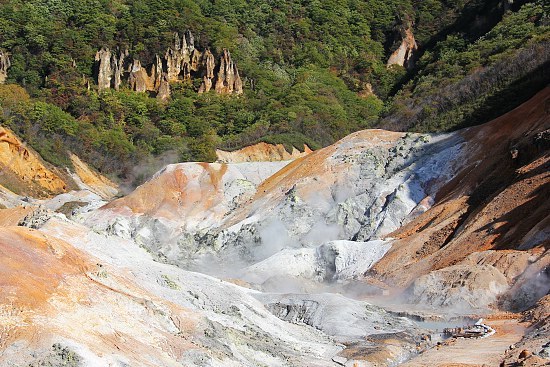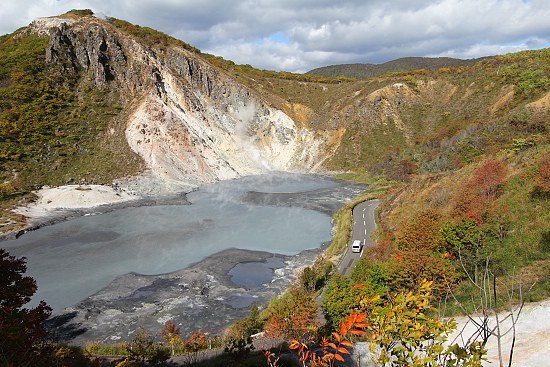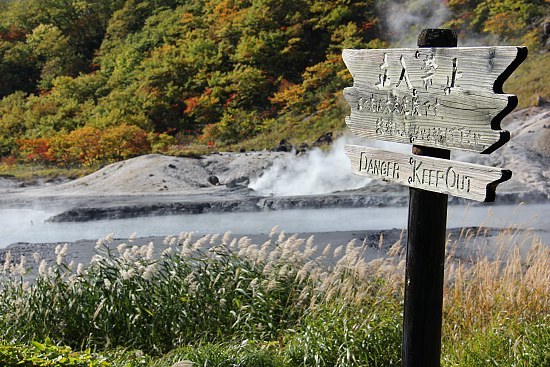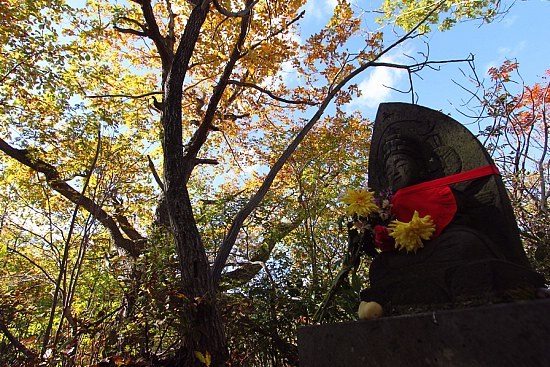 The sulfurous, 50 degree hot water of Oyunuma Pond flows into a small creek that leads through the forest and provides hikers with a unique natural foot bath a few hundred meters downstream.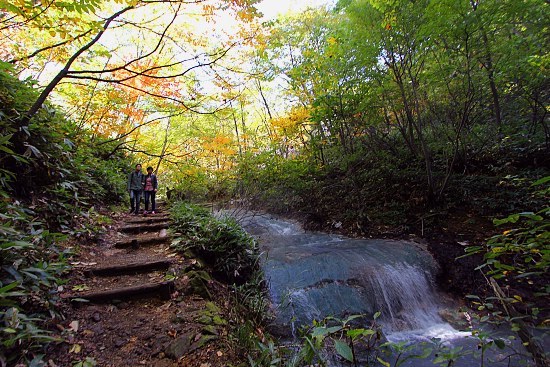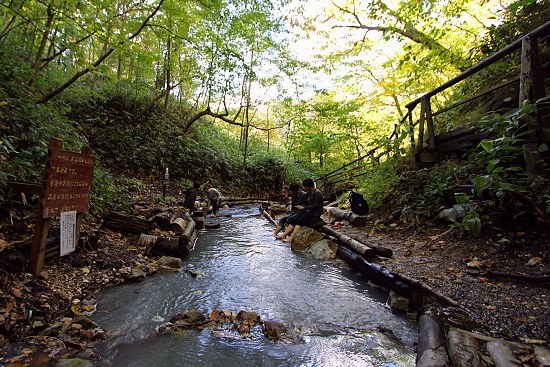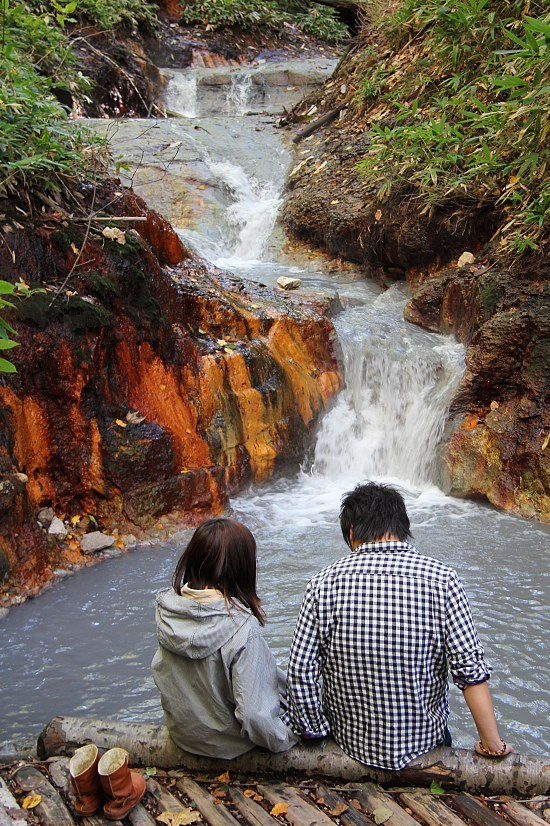 Lastly, I drove up to the Orofure Pass, a mountain pass which connects Noboribetsu with nearby Lake Toyako and is known for its autumn foliage. The colors along the windy road, however, were rather brown and made me wonder whether the past summer's prolonged heat may have had a negative impact here. The mountain scenery was spectacular in any case.