Autumn Color Report: Hakone
Schauwecker's Japan Travel Blog
by Stefan Schauwecker, webmaster of japan-guide.com
This blog is intended to record some of my travel activities in Japan.
2012/11/14 - Autumn Color Report: Hakone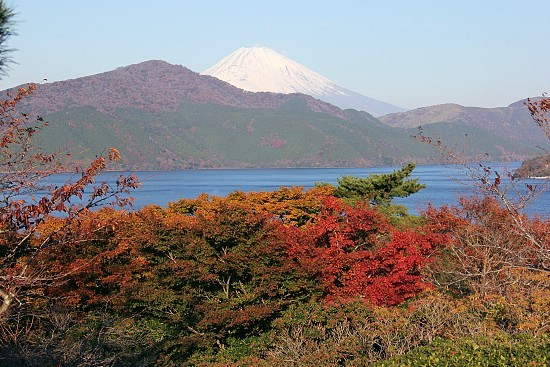 Today I visited Hakone, the popular outdoor destination two train hours west of Tokyo. While the hot spring town of Yumoto at the entrance to Hakone is located at a mere 100 meters above sea level, the summit of Mount Hakone reaches almost 1500 meters. Consequently, autumn colors can be seen over a prolonged period of time, typically from late October in the higher elevations to early December in the lower elevations. By now, the colors have descended about half the mountain and were attractive around Lake Ashinoko, in the Sengoku area and in Gora.
Although I had been to Hakone over a dozen times before, today was only the second time that I could enjoy the classic sight of Mount Fuji from the shores of Lake Ashinoko free of clouds. The first clouds started to build around the volcano around 8am, and by noon the summit was covered by a permanent white hat. The shores around Lake Ashinoko were moderately colorful, and many of the best colors were provided by man-planted maple trees around the sightseeing boat piers.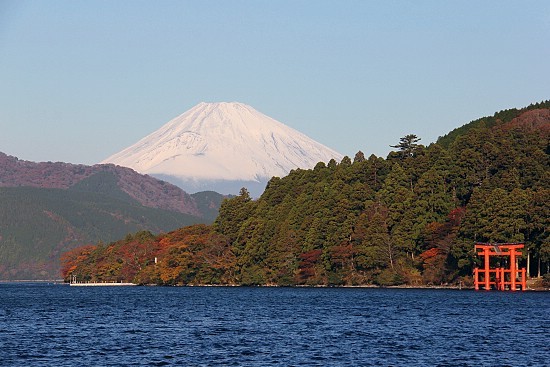 Horaien is a small park that belongs to the Mikawaya Ryokan, but is open to the public. It is located 300 meters from Yunessun along the main road in direction of Lake Ashinoko (get off the Horaien bus stop). The park offered some nice colors, but should further improve.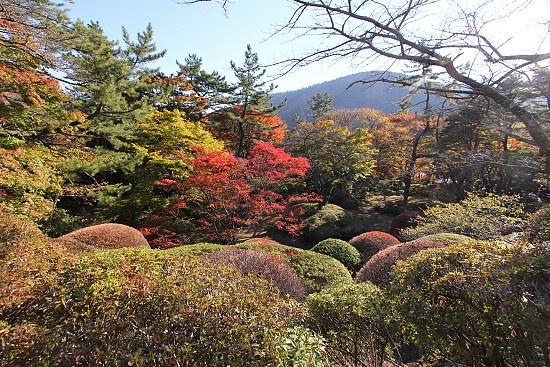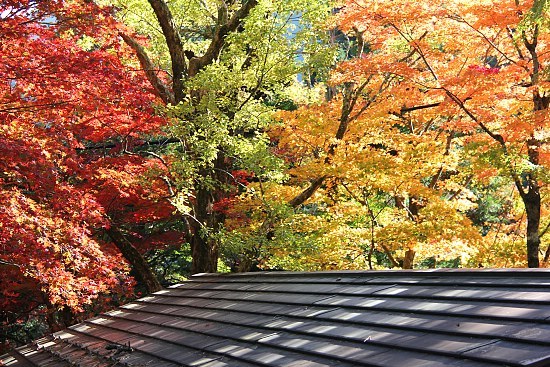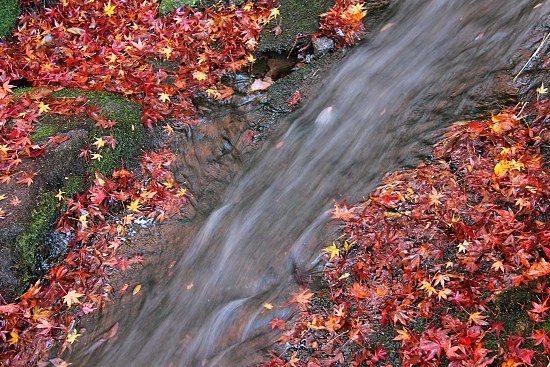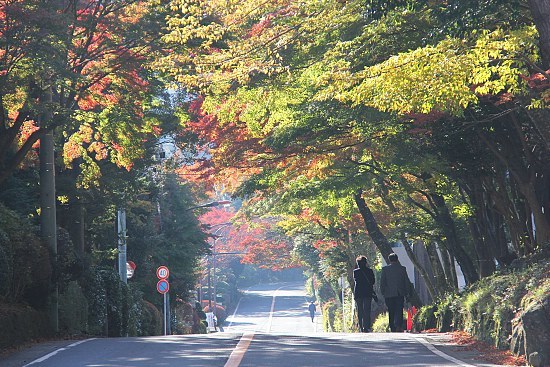 Probably Hakone's most famous autumn color spot is the garden of the Hakone Museum of Art in Gora (get off at Koen-Kami station along the Hakone Tozan Cablecar). Although reported to be at their peak, the colors in the garden were not overwhelming with lots of yellows, greens and dried browns, but only scattered reds. I expect the colors to improve some more.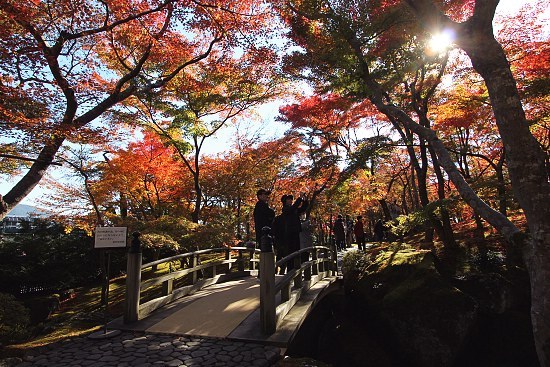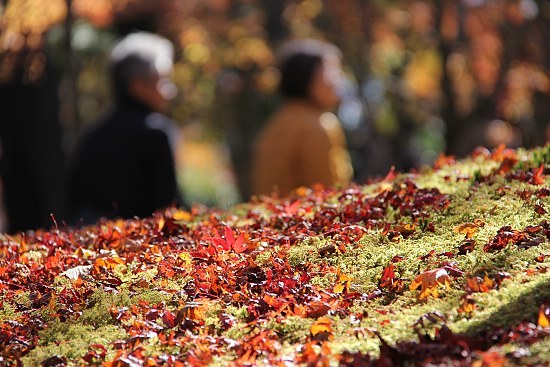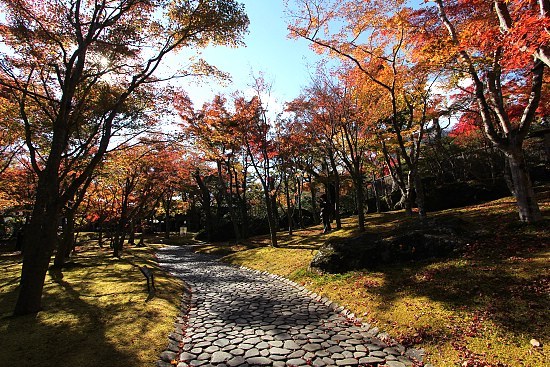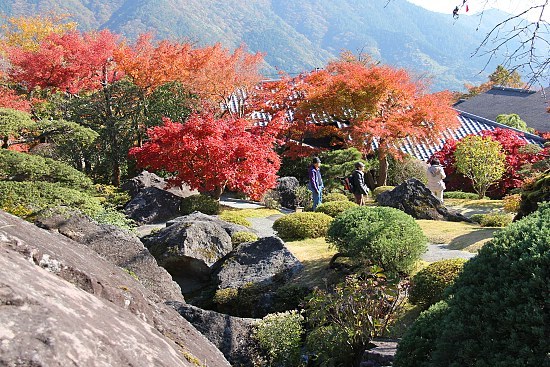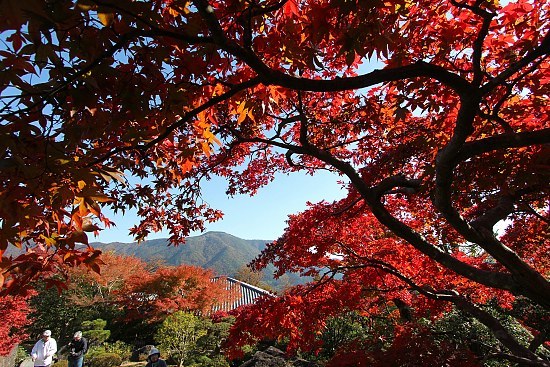 Next I proceeded to the Sengoku area of Hakone where I visited the Choanji Temple, just a few steps from the Hakone-Sengoku bus stop. The temple attracts not only with its colorful maple and ginkgo trees, but also with numerous small stone statues with various facial expressions around its forested grounds.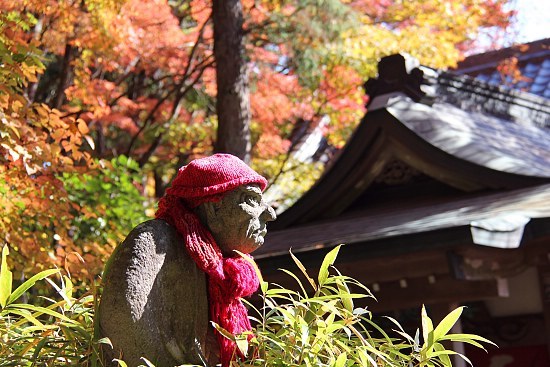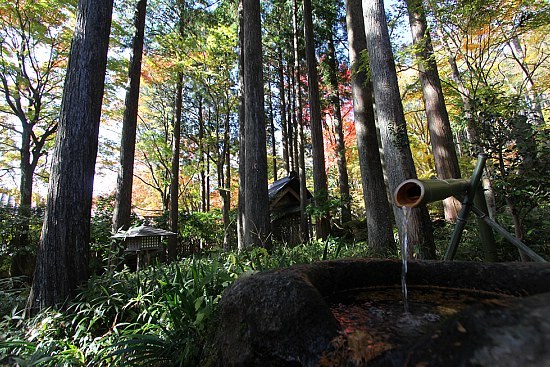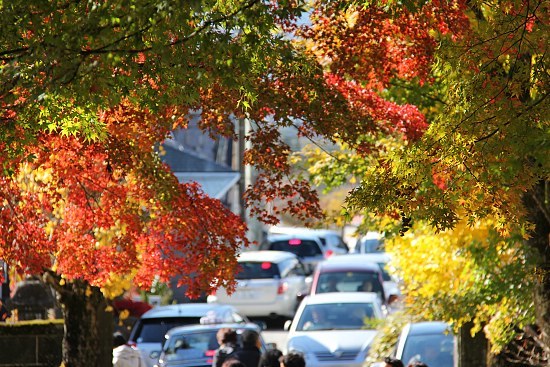 A koyo spot of a different kind is the large pampas grass (susuki) field in the Sengokuhara Plateau. The grass has turned into a beautiful yellow and was a joy to view from within the field.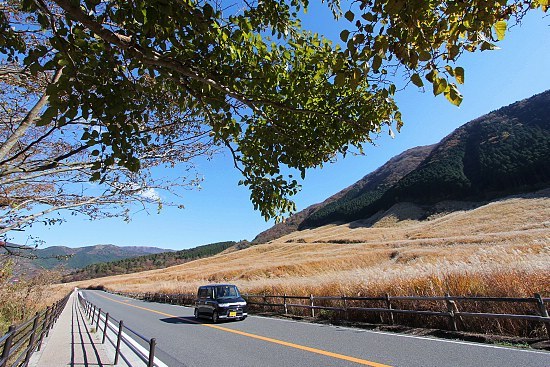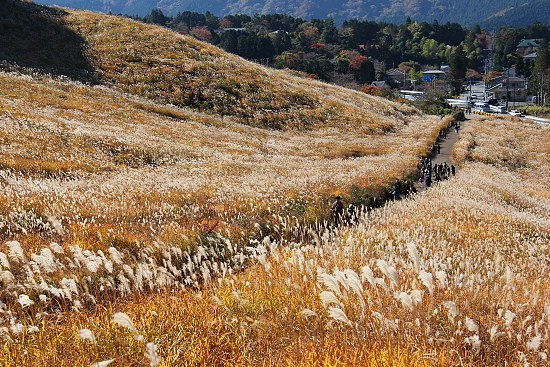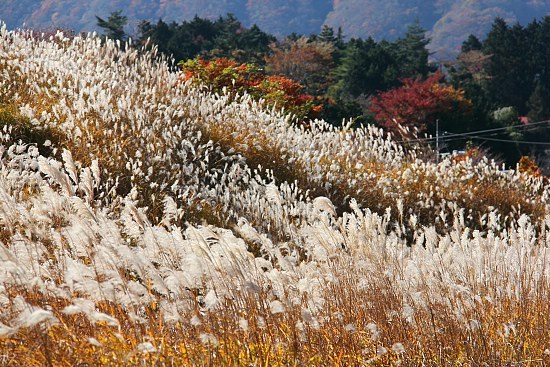 Hakone should remain a worthwhile autumn color destination for about two more weeks to come. If possible, I recommend to avoid a visit on weekends and national holidays, though, which can be expected to be very crowded especially if the weather is good, resulting in possible traffic jams, waiting times and packed public transportation.