Kawazu Cherry Blossom Festival
Schauwecker's Japan Travel Blog
by Stefan Schauwecker, webmaster of japan-guide.com
This blog is intended to record some of my travel activities in Japan.
2013/02/28 - Kawazu Cherry Blossom Festival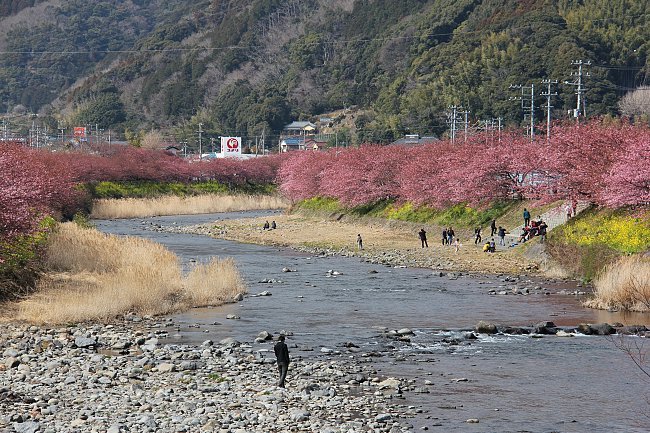 Kawazu is a small town along the southeastern coast of the Izu Peninsula, a two hour train ride from Tokyo. The town is the birthplace of the Kawazu Cherry, one of the earliest flowering cherry tree varieties. The trees usually start opening their blossoms around early February and are in full bloom around late February and early March.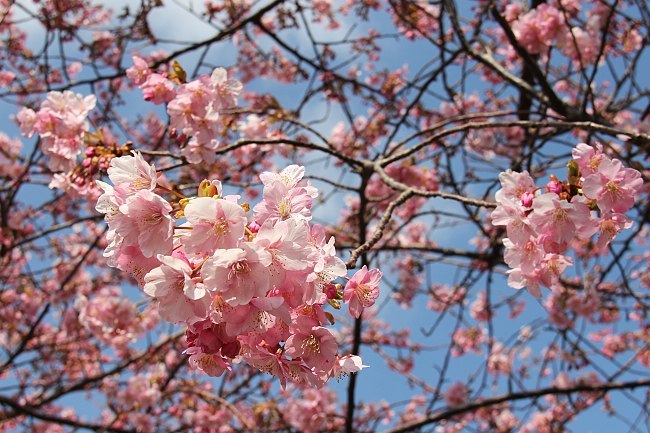 This year's winter has been colder than average, causing a delay in the flowering schedule. Today, a majority of trees still had more than half of their blossoms closed. The warmer temperatures of the coming days should propel them into full bloom within a relatively short time frame, though, making the upcoming two weeks or so the best time for a visit to Kawazu this spring.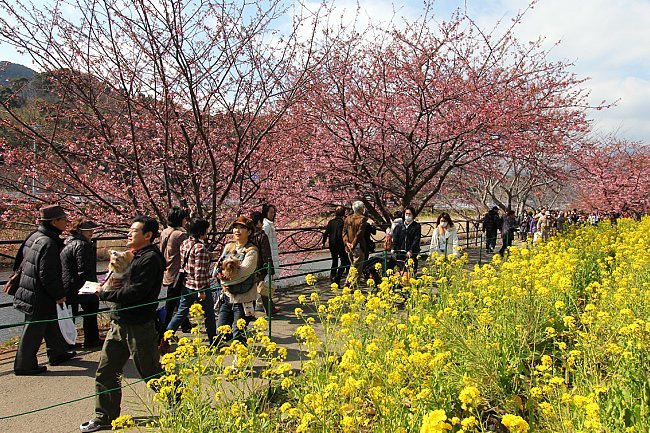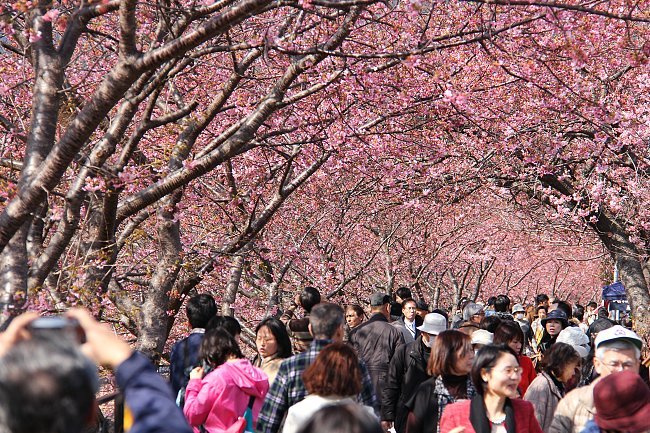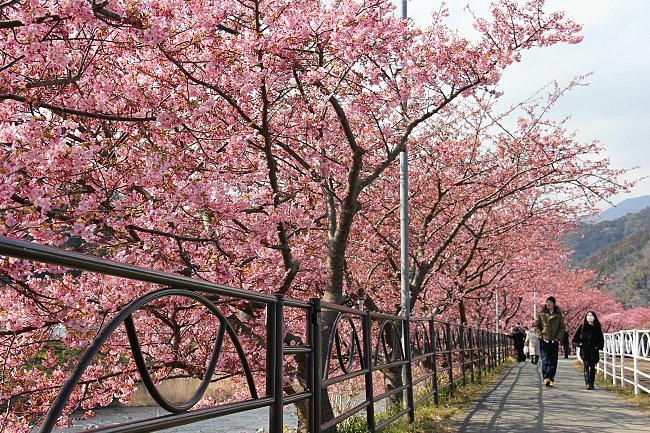 The Kawazu Cherry Blossom Festival (河津桜まつり, Kawazu-zakura Matsuri) is held from February 5 to March 10, 2013 (extended until March 17 due to the blossoms' slow pace this year) at multiple sites across the town, including a four kilometer stretch along Kawazu's river. In addition to the blossoms, visitors can enjoy food stalls and events during the festival, as well as nightly illuminations of the trees from 18:00 to 21:00.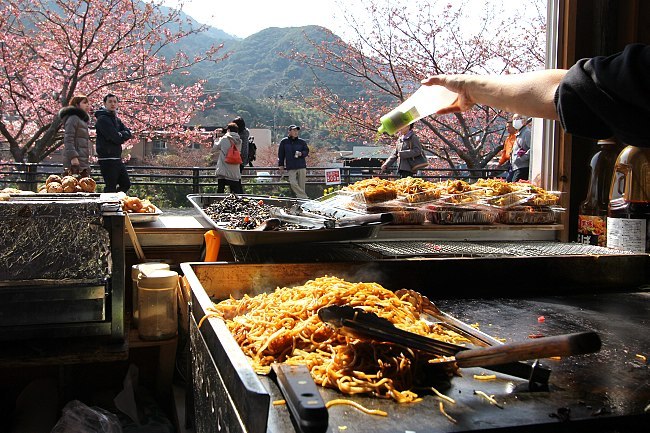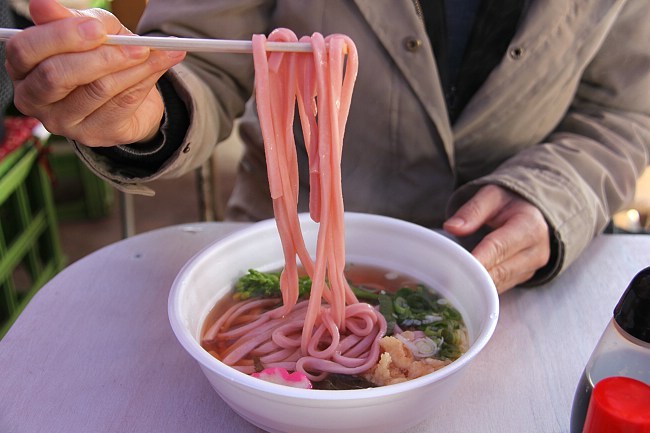 Kawazu is conveniently reached from Tokyo by direct Odoriko limited express trains, which are fully covered by the Kanto Area Pass. Japan Rail Pass holders need to pay a supplement for the non-JR section south of Ito. Low budget travelers should consider access by local trains instead of limited express trains. The fastest approach to Kawazu is by Tokaido Shinkansen to Atami followed by a train ride down the Izu Peninsula, but note that the Kanto Area Pass is not valid on the Tokaido Shinkansen.