Cherry Blossom Report: Takamatsu
Schauwecker's Japan Travel Blog
by Stefan Schauwecker, webmaster of japan-guide.com
This blog is intended to record some of my travel activities in Japan.
2013/04/03 - Cherry Blossom Report: Takamatsu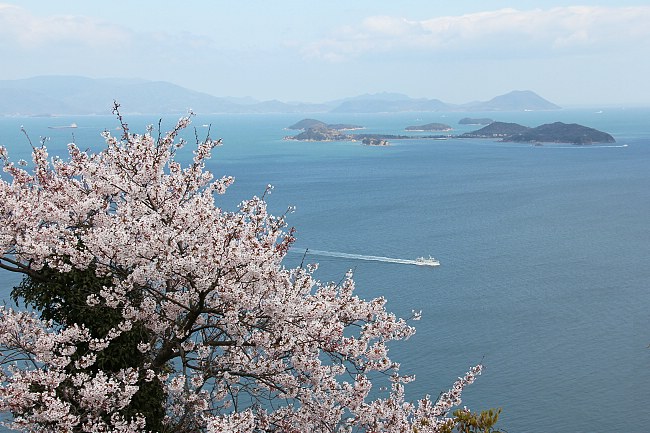 Marugame Castle
April 3, 2013 - full bloom
Located a 30 minute train ride west of Takamatsu, Marugame Castle is one of Japan's twelve "original castles", i.e. a castle that has survived the post-feudal age (since 1868) in its original form as opposed to the many castles that have been reconstructed in recent decades. Among the twelve originals, Marugame Castle has the smallest keep, but is positioned prominently at the top of a steep, fortified hill in the center of the city.
Like so many other castles, Marugame Castle is an excellent cherry blossom spot, featuring about one thousand trees on its grounds. The blossoms were still at the peak of their beauty, although some trees have started to drop their first petals. Despite the relatively strong winds today, the amount of dropping petals was still rather small, so that I believe the season will continue here for at least the remainder of this week.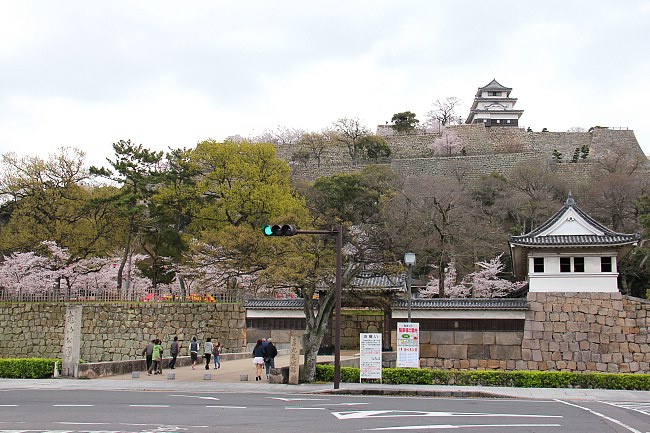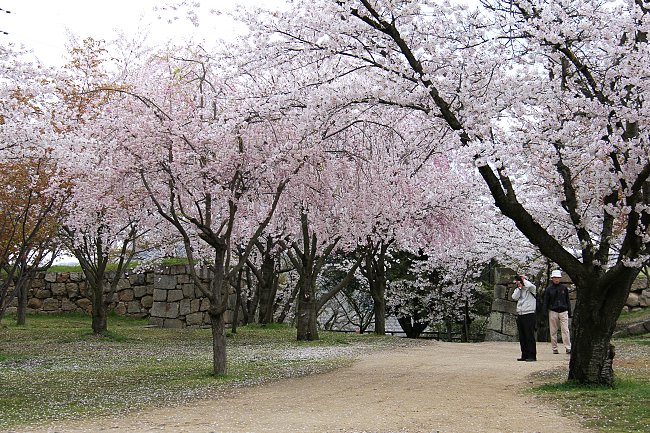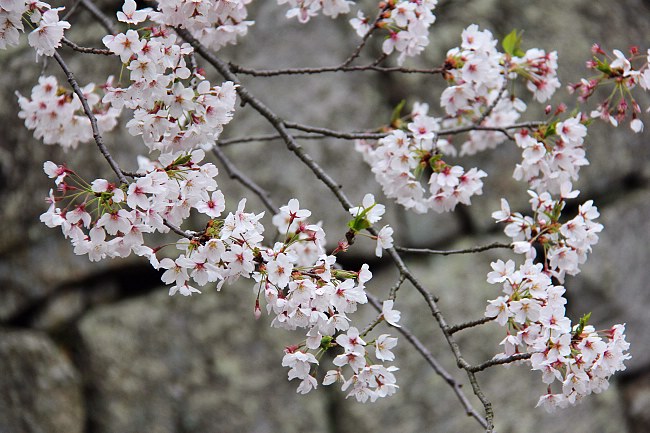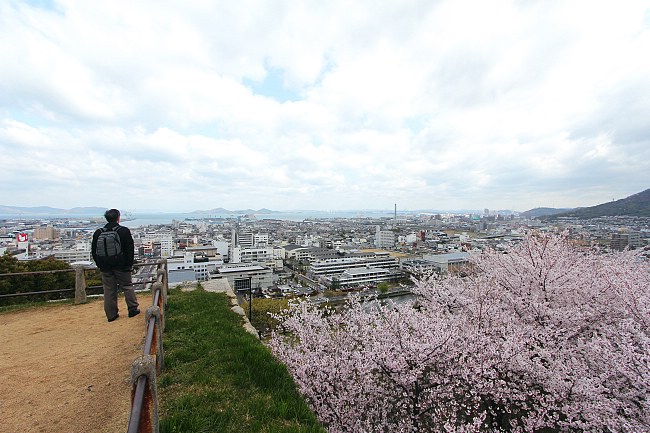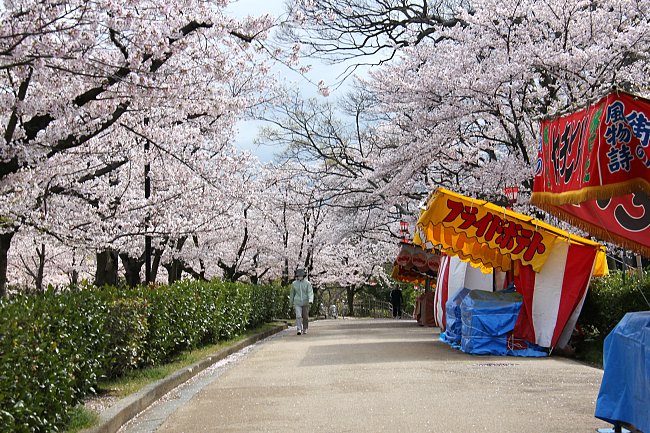 Megijima Island
April 3, 2013 - full bloom
Megijima Island is a small island, a short ferry ride off the coast of Takamatsu. In addition to being a pleasant cherry blossom destination, the island is now serving as one of the venues for the intriguing Setouchi Triennale modern art festival and features about a dozen art pieces scattered around the town and island.
Megijima's cherry trees are planted around the summit of the island's second tallest mountain where the ogre's cave from the Momotaro legend is also located. In addition, cherry trees line parts of the road that leads up the mountain. Good walkers can reach the summit in about 30-45 minutes, but there is also a bus that makes the round trip between the ferry pier and the summit and is timed with ferry arrivals and departures.
The cherry trees on Megijima Island were generally at full bloom today, except for some of the rows of trees along the road, which were still approaching full bloom. The season here should continue for several more days, providing a great setting for an art festival visit.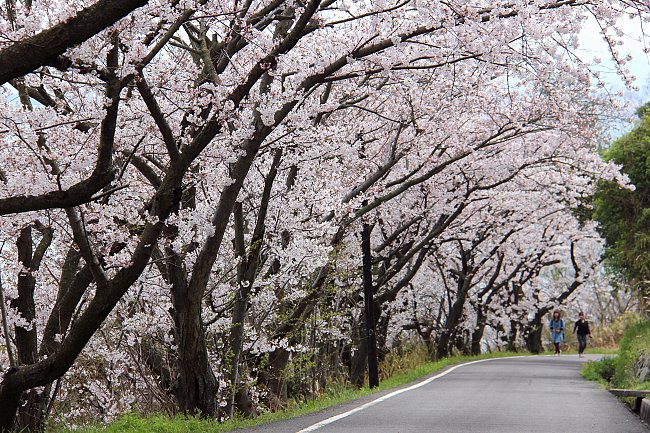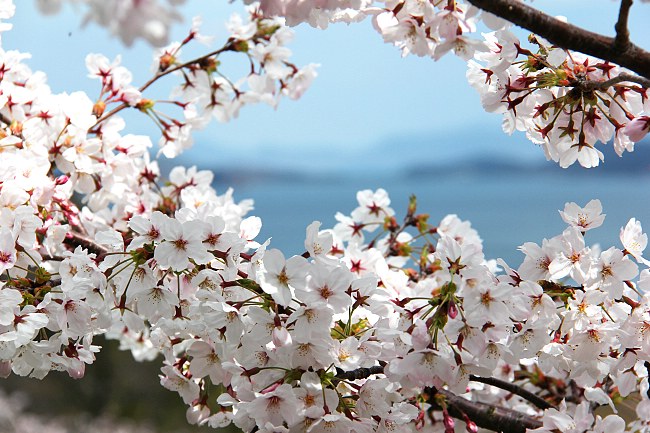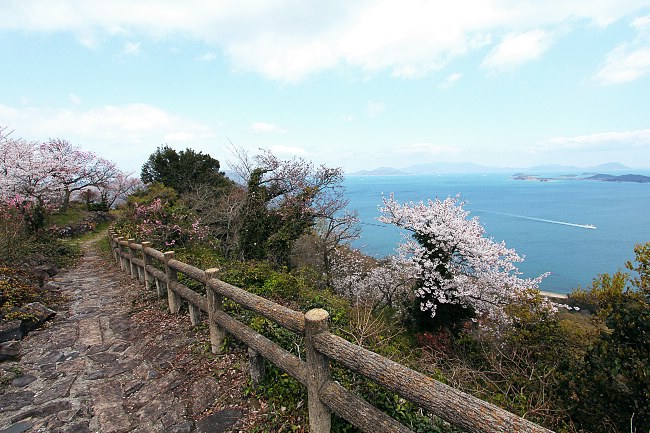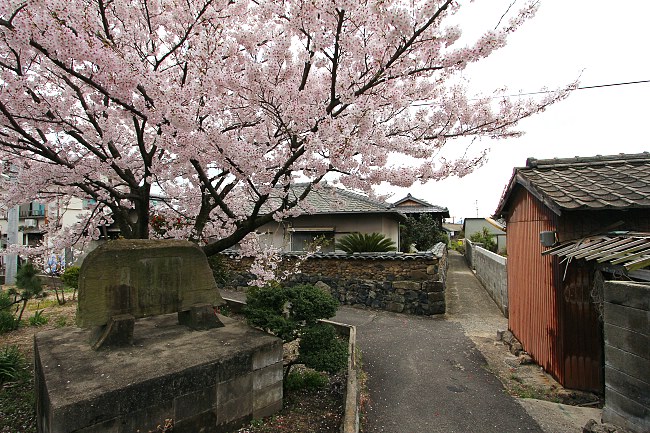 Ritsurin Koen
April 3, 2013 - full bloom
Takamatsu's celebrated landscape garden is home to about 300 cherry trees, many of which are found around the park's main entrance and in the Western-style park section near the North entrance. Ritsurin Koen was still at full bloom today, and only a few trees have started to shed a few first petals. The garden is illuminated every evening through April 7 from sunset to 21:00.