New bath house opens in Kusatsu Onsen
Schauwecker's Japan Travel Blog
by Stefan Schauwecker, webmaster of japan-guide.com
This blog is intended to record some of my travel activities in Japan.
2013/04/25 - New bath house opens in Kusatsu Onsen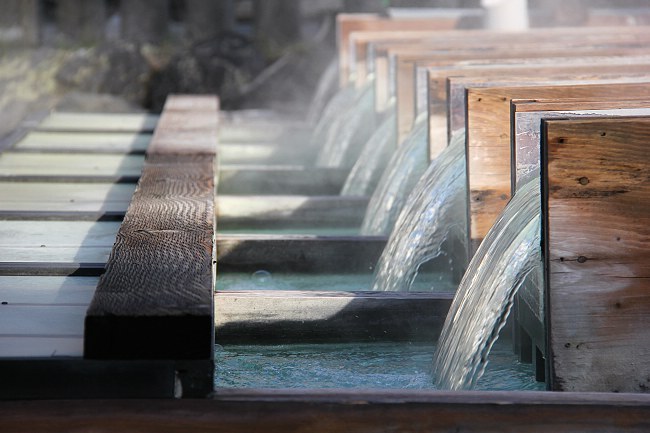 Kusatsu Onsen in the mountains of northern Gunma Prefecture has consistently stood at the very top of hot spring rankings for centuries. The town is famous for its Yubatake ("hot water field"), one of multiple sources that provide the town with its award winning thermal waters. The Yubatake lies in the very center of the town and creates a unique environment for tourists to take a relaxing walk in yukata during their stay.
Like other popular hot spring towns, Kusatsu has suffered from a certain degree of over development in past decades, resulting in some rather unsightly buildings around town. In more recent decades, however, the local government has put a lot of effort into beautifying the townscape by removing flashy signs and enforcing stricter rules, especially in the town center. As a result, the town has steadily become more attractive.
The latest step in beautifying Kusatsu was the addition of a new public bath house right next to the Yubatake in the very center of town. The Gozanoyu bath house was officially opened on April 25 and is an attractive wooden construction trying to evoke traditional onsen culture rather than to provide modern conveniences.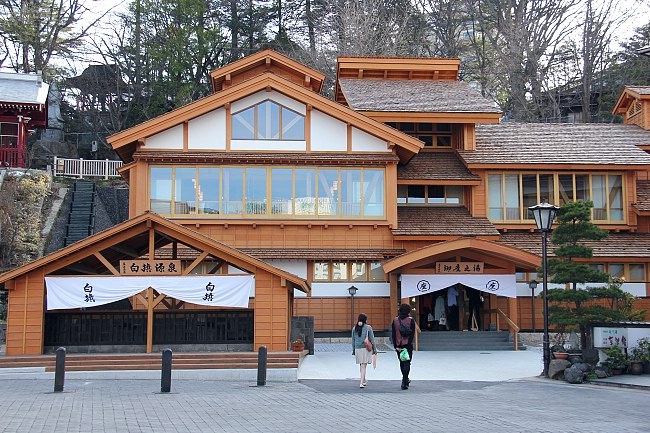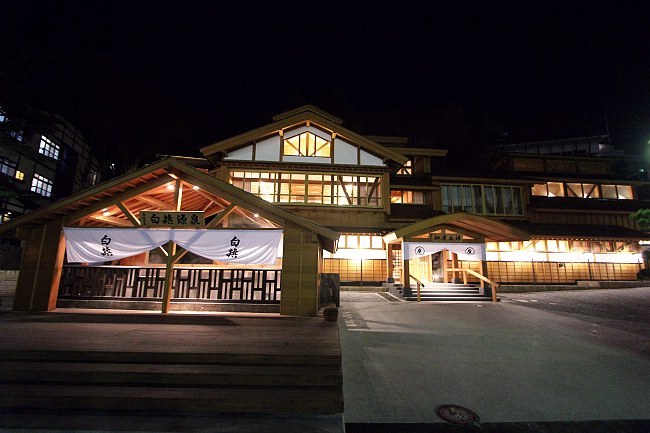 The bath house offers two wonderfully simple baths, one made of stone, the other of wood. They are switched between the genders on a daily basis. Each bath consists of two pools that are fed by different types of thermal waters: one pool features water from the nearby Yubatake, and the other from a source further up the slopes of the Shirane Volcano. On the second floor, bathers can relax in tatami rooms at an additional charge.
Further improvements to the town are scheduled at an annual interval. Next year, the unsightly parking lot next to the Yubatake is scheduled to be replaced by an attractive plaza for pedestrians, followed by the rebuilding of the Netsunoyu theater - also located next to the Yubatake - in a more traditional style.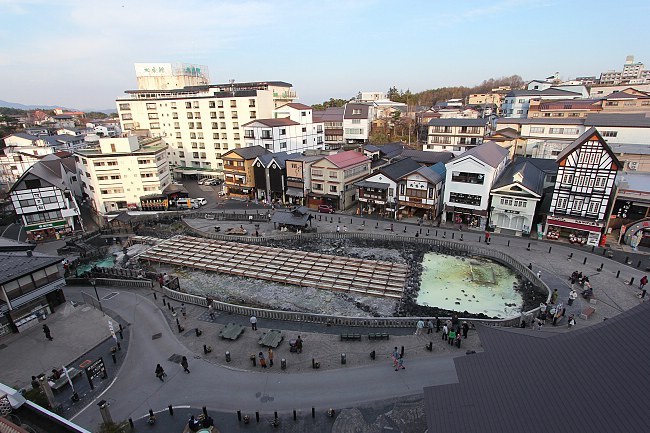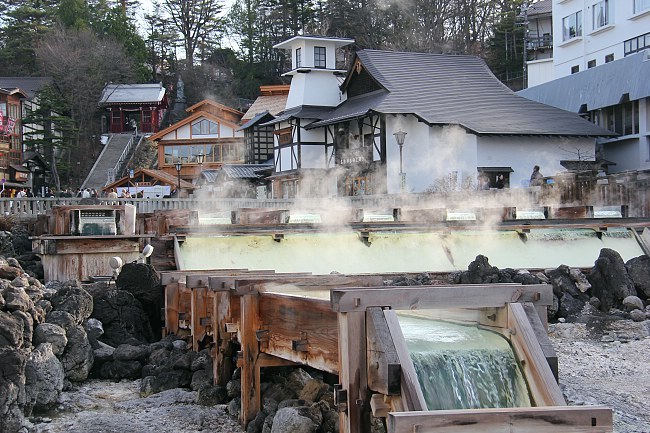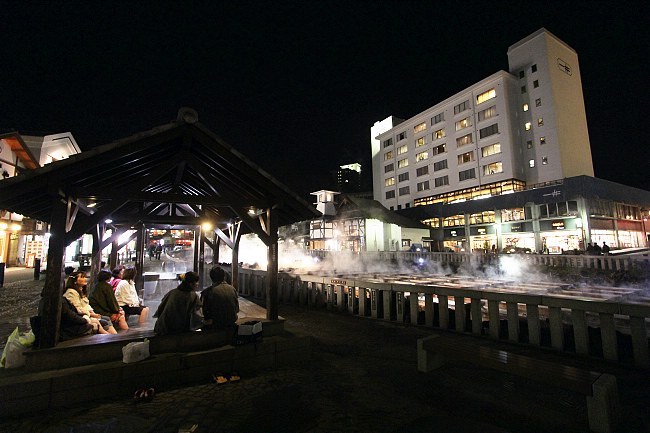 Another opening took place on April 25 in Kusatsu: the re-opening of Japan's highest national route. The road, which connects Kusatsu with Shiga Kogen and the famous snow monkeys near Shibu Onsen in Nagano Prefecture on the opposite side of the Shirane Volcano, climbs to an elevation of 2172 meters above sea level. It was re-opened today after being closed for the winter.
In some sections, the freshly re-opened road passed through short snow corridors. Their snow walls did not quite reach the height of the more famous snow corridor along the Tateyama-Kurobe Alpen Route which was reported to be up to 18 meters high this year, but at about six meters they also provided a quite spectacular, unseasonal scenery for us who have been following the cherry blossoms for the past few weeks.