Countdown to the Gion Matsuri
Schauwecker's Japan Travel Blog
by Stefan Schauwecker, webmaster of japan-guide.com
This blog is intended to record some of my travel activities in Japan.
2013/07/13 - Countdown to the Gion Matsuri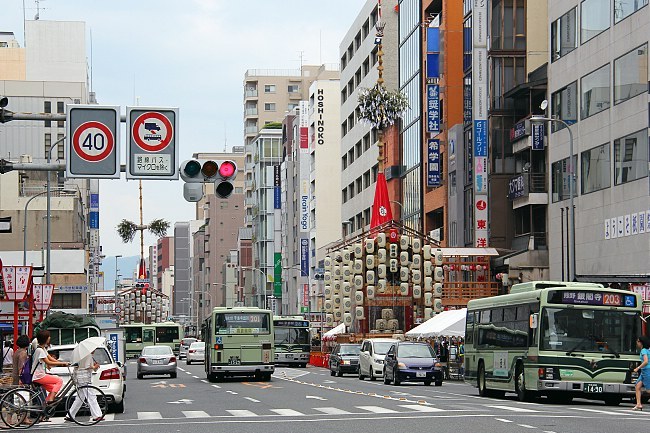 Japan's most famous festival, the Gion Matsuri of Kyoto, is best known for its grand procession of large, richly ornamented festival floats that takes place on July 17. In fact, however, the festival lasts for the entire month of July and includes numerous smaller and larger ceremonies and events. Tourists arriving in the city before (or after) July 17, will be able to observe or take part in several of them.
From July 10 to 14, for example, each participating neighborhood constructs its festival float in the middle of the street for passers-by to observe. Some of the floats are 25 meters tall, and the fact that they are taken apart and re-assembled each year rather than stored somewhere, is one of the Gion Festival's many surprising traditions.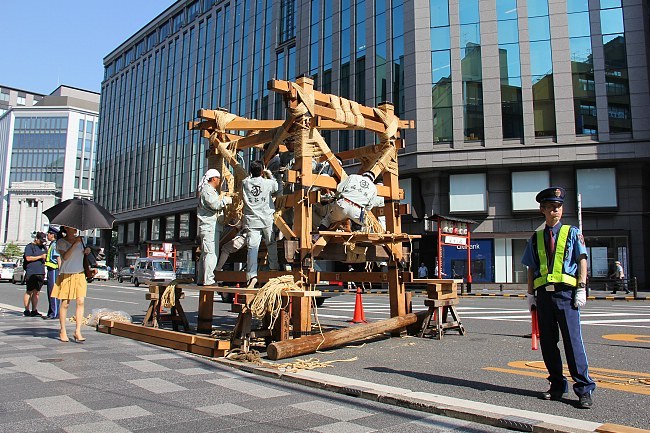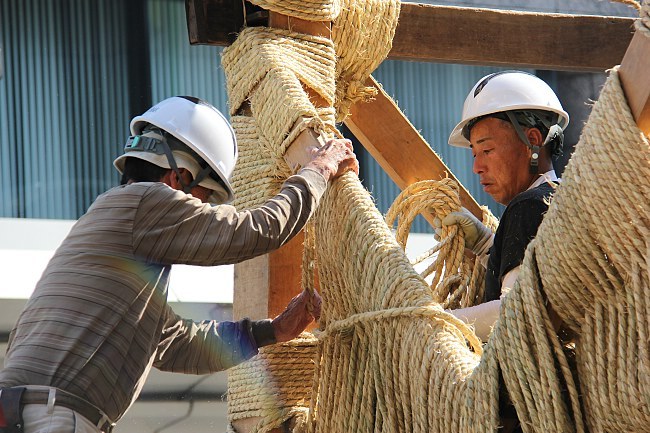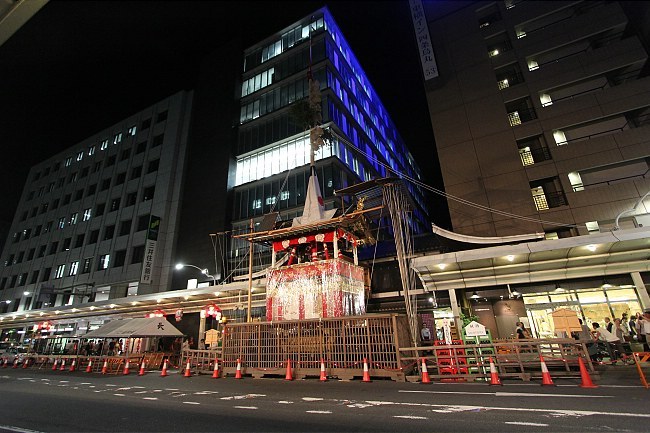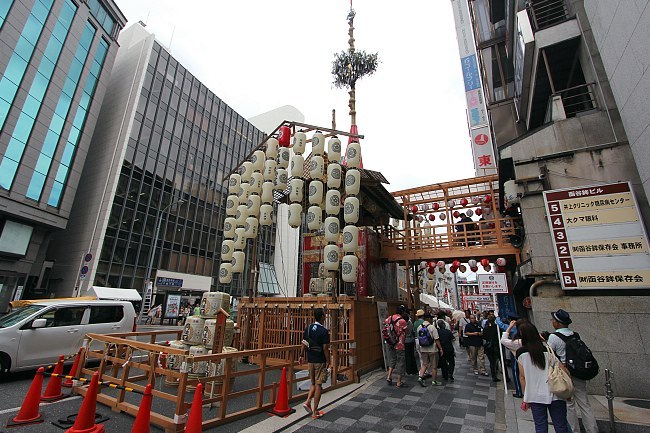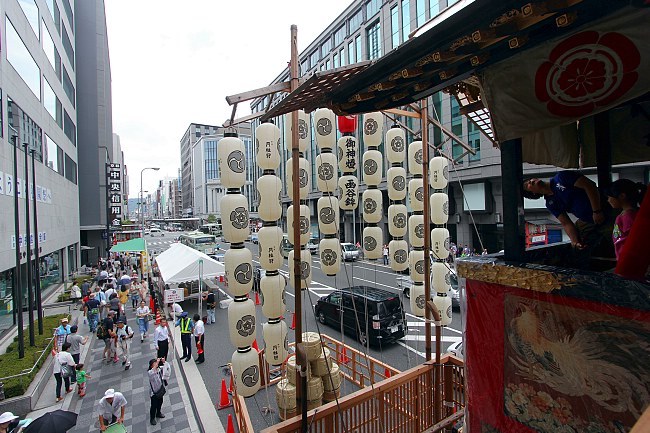 When visiting Yasaka Shrine today, we came across another of the many ceremonies leading to the grand procession. The ceremony involved the young boy who is selected each year to serve as the representative of the deities. As such, the boy is being purified and needs to abstain from any polluting actions during the days preceding the procession. Today, on July 13 at 11:00, the young boy visited Yasaka Shrine, the shrine responsible for the Gion Festival, to be purified.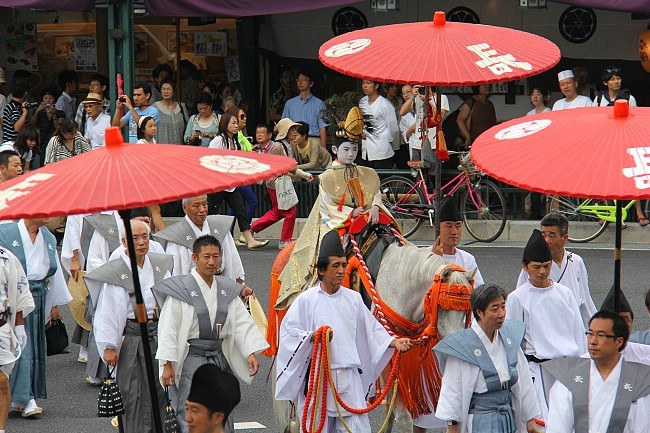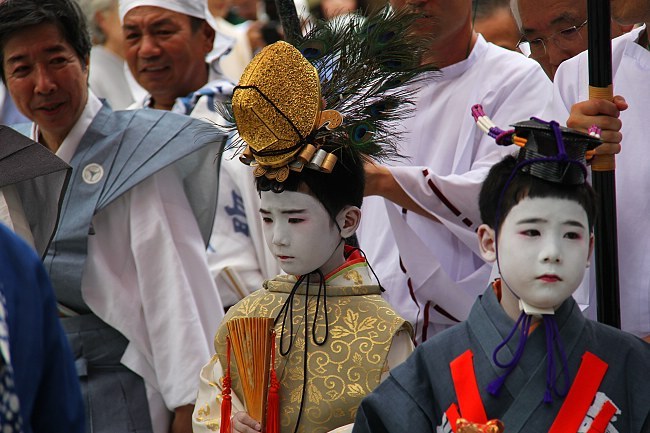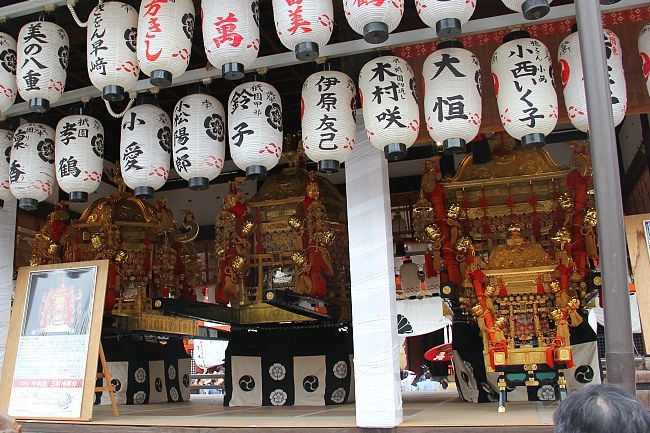 Another highlight of the Gion Festival are the popular festivities on the three evenings preceding the procession. A large area of central Kyoto is closed to traffic during these evenings, and visitors can enjoy a wonderful summer festival atmosphere. The evening festivities take place on July 14 (yoi-yoi-yoi-yama), July 15 (yoi-yoi-yama) and July 16 (yoi-yama). Read more about the Gion Matsuri.