Schauwecker's Japan Travel Blog
by Stefan Schauwecker, webmaster of japan-guide.com
This blog is intended to record some of my travel activities in Japan.
2013/12/31 - Travel Highlights 2013
Below are my personal highlights from visiting 28 of Japan's 47 prefectures in 2013:
Number 12: Kawayuka Dining in Kyoto
Among the most pleasant ways to deal with the heat and humidity of Japanese summers is kawayuka, outdoor dining alongside Kyoto's Kamogawa River.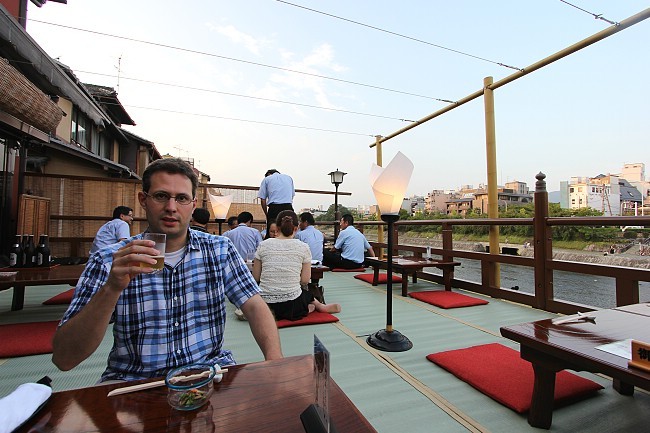 Number 11: Hanami at Showa Kinen Koen
Showa Kinen Koen (Showa Memorial Park) in the suburbs of Tokyo is one of the country's largest parks. In April this year I learnt that it is also an outstandingly pleasant cherry blossom viewing spot.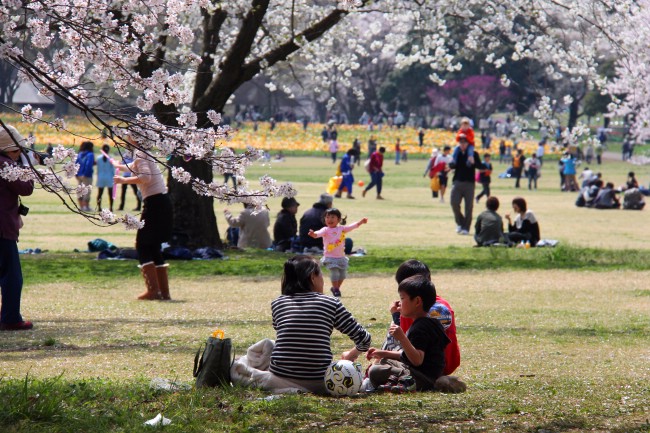 Number 10: Morning Climb to the peak of Mount Mihara
This year I finally made it to the Izu Islands for the first time. The highlight of a visit to Oshima Island was the early morning hike up to the summit of Mount Mihara, the island's active volcano.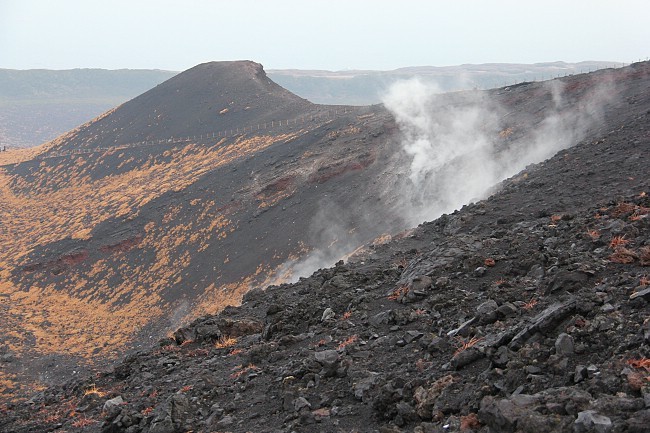 Number 9: Yunotsu Morning Walk
Yunotsu Onsen is an old-fashioned, small onsen town along the Sea of Japan coast of Shimane Prefecture. We enjoyed taking a walk through the calm streets, stopping by the local shrine and observing the ladies sun drying seaweed at the port, before returning to the ryokan for a morning bath and breakfast.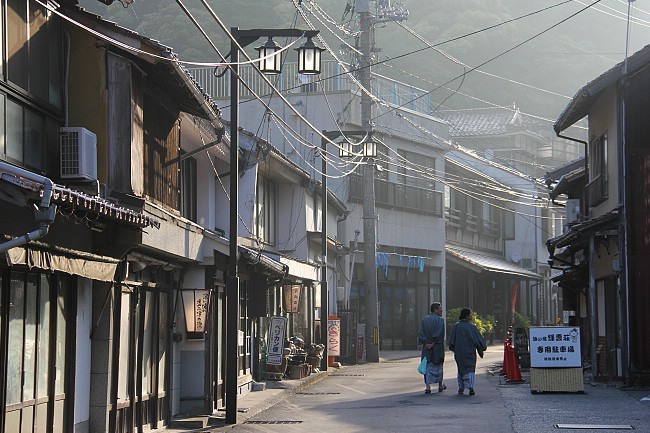 Number 8: Horyuji Temple
After not visiting Horyuji for almost ten years, I spent several hours marveling at the world's oldest wooden structures and the temple's Buddhist statues from various eras on my visit in March this year.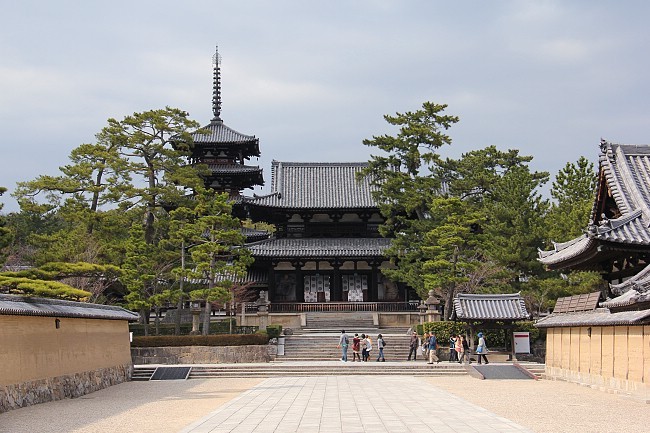 Number 7: Hiking around Mount Asahidake
As part of our annual autumn color reporting, I have visited Daisetsuzan National Park every September for the past five years. And still, I can't help but start looking forward to my next visit as soon as I board the plane out of Asahikawa Airport. It is probably my favorite place in Japan. Not surprisingly, Daisetsuzan has always made it into my annual travel highlights. This year, I particularly enjoyed my circular hiking trip around Mount Asahidake.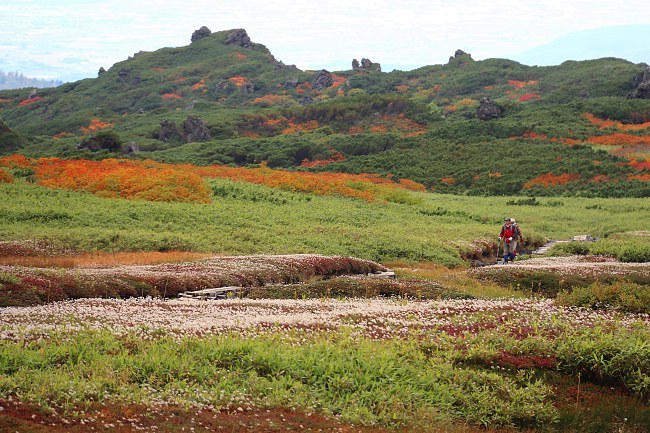 Number 6: Rebuilding of the Ise Shrines
This year marked the 62nd Rebuilding of the Ise Shrines. Thanks to the occasion, I enjoyed three visits to the shrines within just a few months. Besides marveling at the elegant simplicity of the shrines and the deep and mysterious traditions surrounding them, I was also thrilled to be part of the large crowd of pilgrims enjoying the shrines and their bustling approaches, just like tourists have been doing over the many centuries.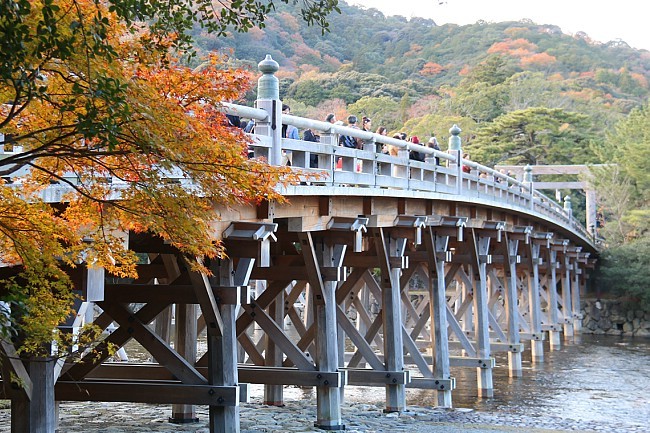 Number 5: Morning walk along Jodogahama
Yet another morning walk made it into my year's highlights: an early visit to Jodogahama Beach in Miyako along the Sanriku Coast. I have visited the area twice a year in recent years to document its recovery from the 2011 tsunami. And I was happy to see that repair and reconstruction works at the beautiful tourist spot have mostly been completed by the end of this year.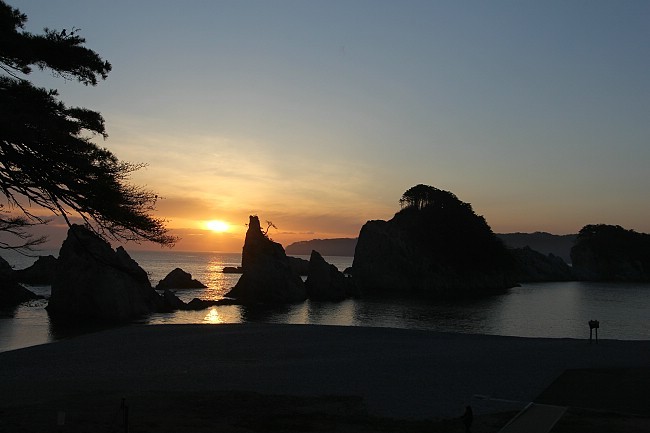 Number 4: Shirakawago Winter Light up
It was tough to access, but certainly worth it. Shirakawago is typically covered by over a meter of snow during the winter months, and particularly spectacular on a few selected days when the village gets lit up in the evenings. We were lucky with the weather, experiencing both blue skies and heavy snowfall.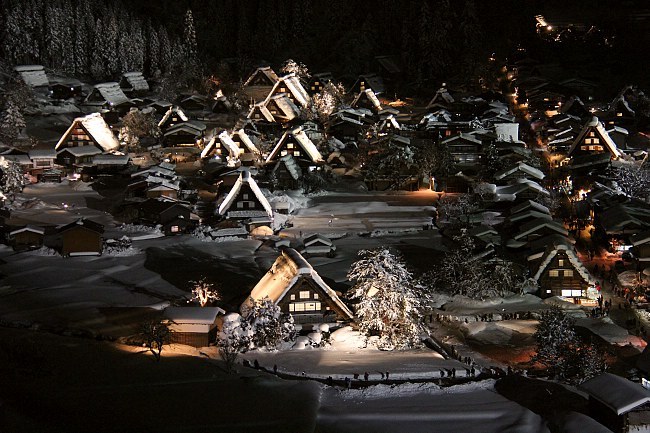 Number 3: Sumo Stable Visit
For three hours, we sat on the floor, barely moving or speaking a word in order not to disturb the sumo morning practice that we came to observe. They were among the most captivating three hours of the year.
Number 2: Manza in the snow
I like strongly sulfuric, acidic hot springs. That's why I love Manza Onsen, Japan's most sulfuric onsen. The remote resort 1800 meters high in the mountains of northern Gunma Prefecture is most enjoyable in the midst of winter when its hot spring baths are surrounded by deep snow.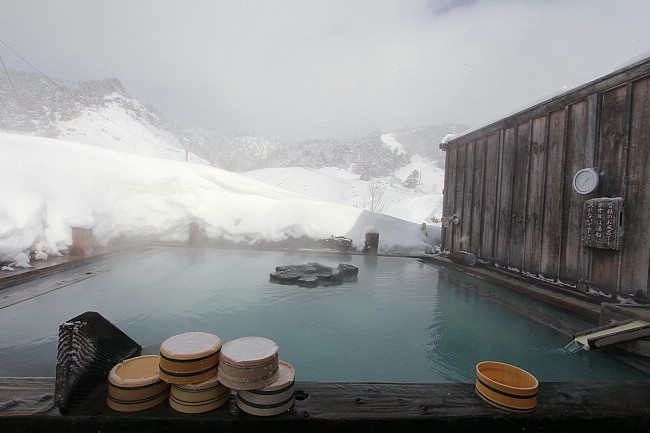 Number 1: Teshima Art Museum
Playing with water and observing how the water makes its way down a surface has been among my favorite activities during childhood and still thrills me a few decades down the road. No wonder that my visit to the Teshima Art Museum fascinated me more than any other contemporary art work I have ever seen.