Autumn Color Report: Kurodake
Schauwecker's Japan Travel Blog
by Stefan Schauwecker, webmaster of japan-guide.com
This blog is intended to record some of my travel activities in Japan.
2014/09/18 - Autumn Color Report: Kurodake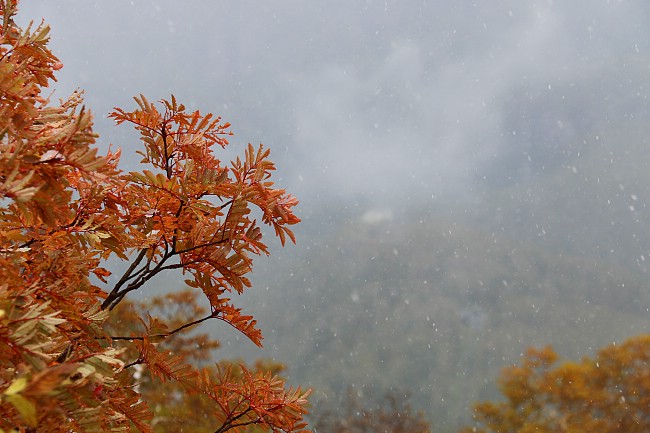 The weather continued to be unstable in Hokkaido today. I had already given up on my initial plans to traverse the Daisetsuzan Mountains from Asahidake Onsen to Sounkyo Onsen yesterday and worried that I would not be able to do much hiking today, at all. So, I drove through the rain to Sounkyo and took the ropeway to the 5th Station of Mount Kurodake (i.e. halfway up the mountain). By then, the rain had stopped.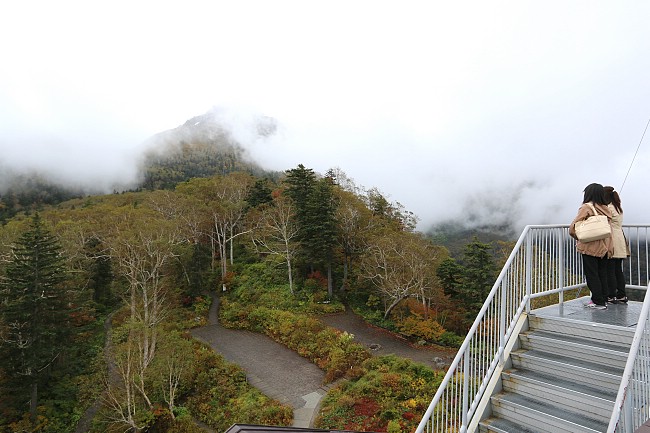 According to the radar, the heavy rain storms predicted for Hokkaido today did not seem to strike the Daisetsuzan Mountains, so I decided to take the chairlift to the 7th Station (i.e. seven tenths up the mountain) and to hike from there to the summit of Mount Kurodake. The steep ascent takes just about an hour.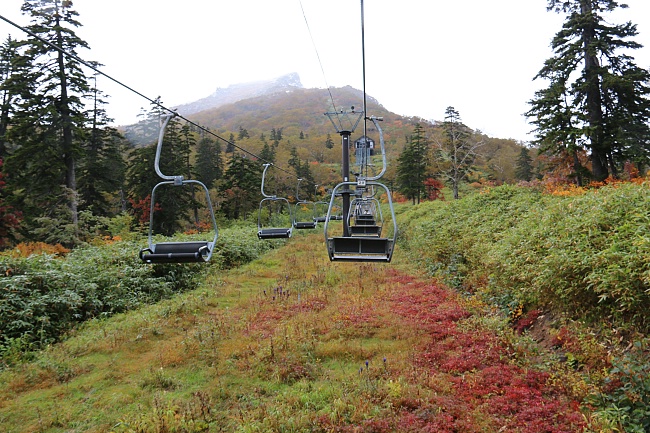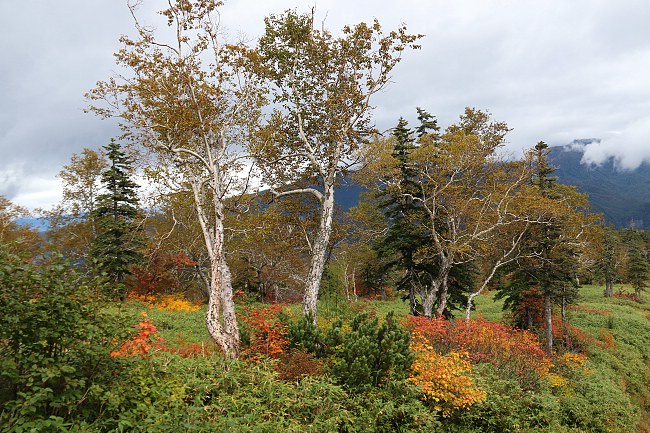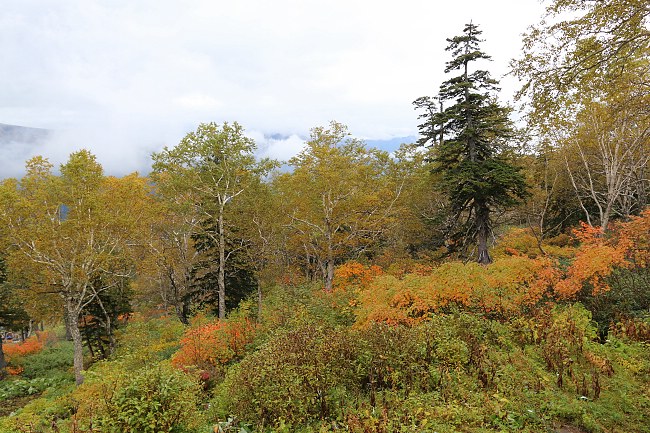 Today, the colors were best between the 7th and 9th stations, but were on the decline and partially covered up by snow beyond the 9th Station. Proper hiking shoes are required if you venture beyond the upper chairlift station due to the slippery and uneven terrain of the hiking trail.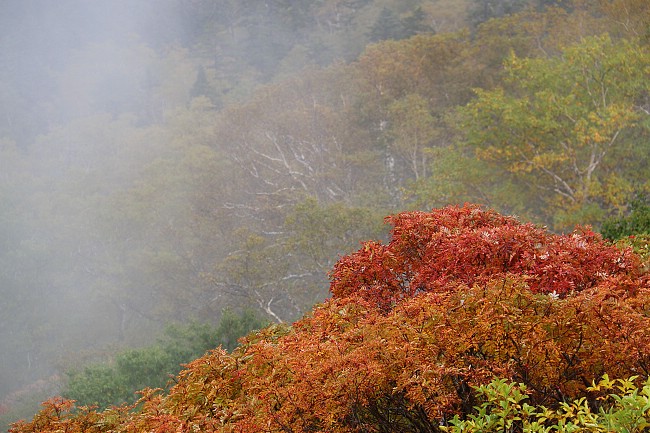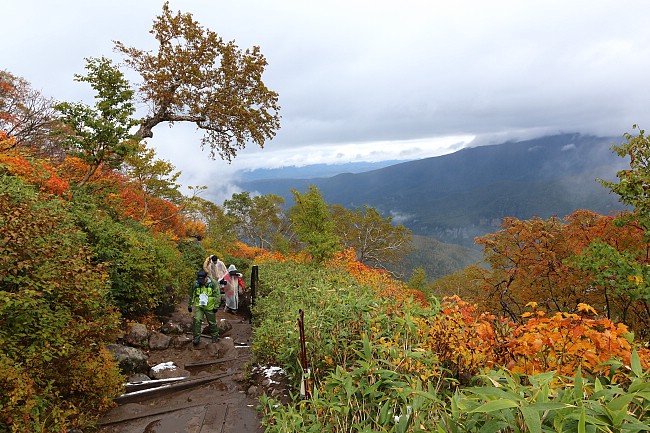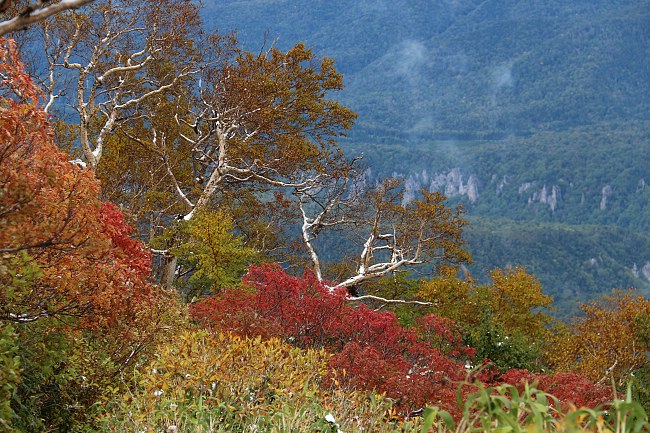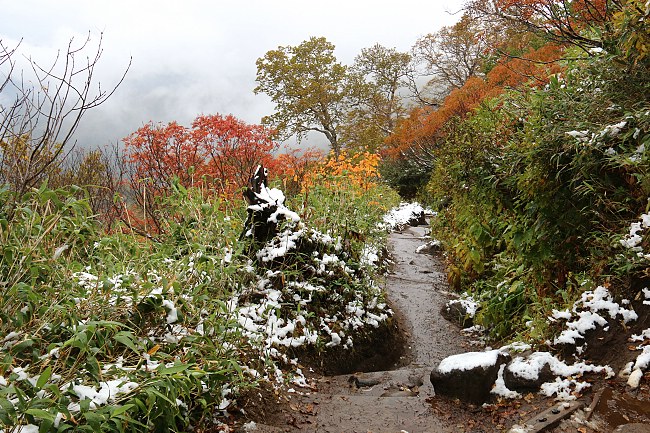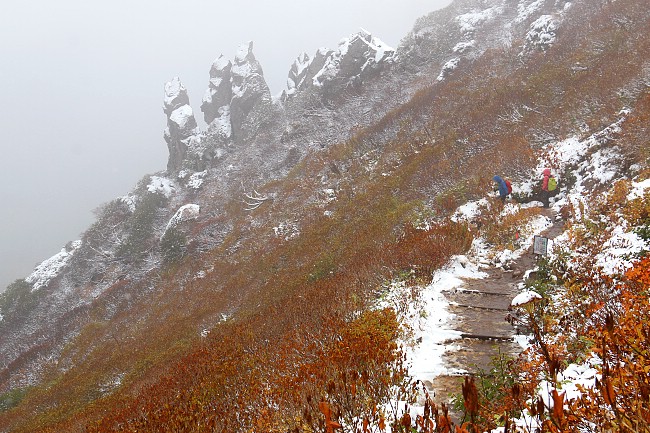 The amount of snow increased gradually towards the summit, and the steep last twenty meters before reaching the top were particularly slippery. The interior of the Daisetsuzan Mountains now seemed to be covered by a few centimeters of snow, although visibility was very bad during my short stay on Kurodake's summit around noon.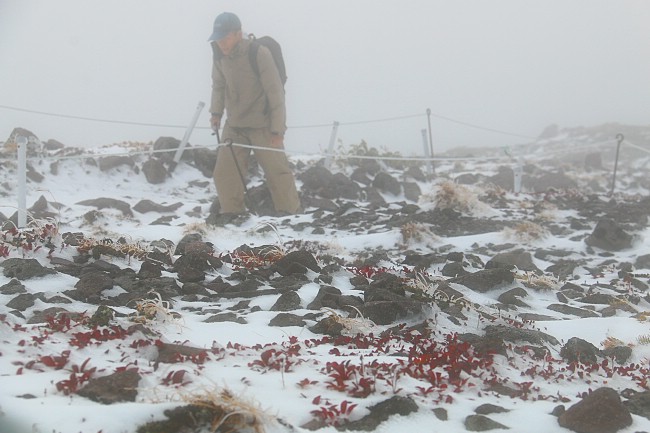 Over the coming weeks, the autumn colors will continue to gradually move down the mountain slopes and should reach the resort town of Sounkyo Onsen in the gorge below around early to mid October.