Autumn Color Report: Tokachidake
Schauwecker's Japan Travel Blog
by Stefan Schauwecker, webmaster of japan-guide.com
This blog is intended to record some of my travel activities in Japan.
2014/09/19 - Autumn Color Report: Tokachidake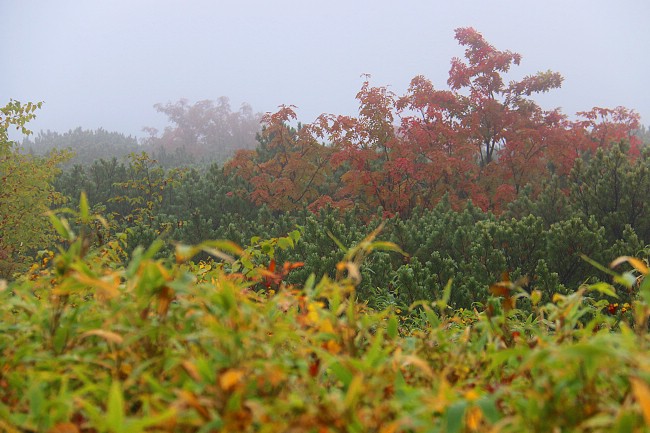 The weather remained unstable and wet on my last day in Hokkaido. I visited Tokachidake Onsen, a small collection of hot spring lodgings halfway up the slopes of Mount Tokachidake. Located about 30 kilometers south of the Daisetsuzan Mountains, Mount Tokachidake is still part of Daisetsuzan National Park.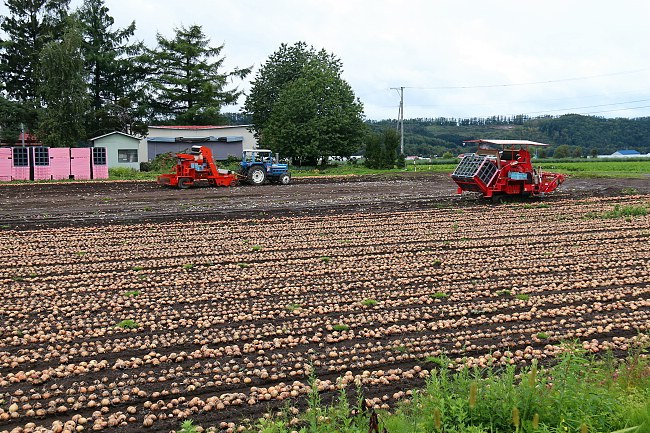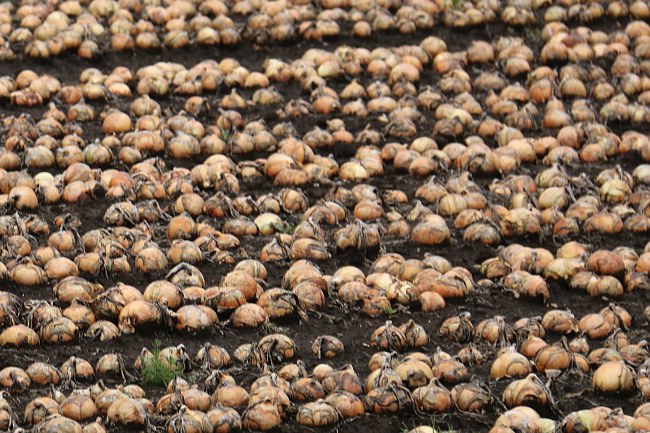 Unfortunately, Mount Tokachidake was wrapped in thick clouds today, and I was not able to see many autumn colors (or anything else). According to a local source, the colors around Tokachidake Onsen were at their 50% mark today and should further improve over the coming days. I made a quick hike to the nearby Ansei Crater, a volcanically active valley, less than an hour from Tokachidake Onsen (sturdy shoes required). Visibility was limited to about 100 meters, and I could only see a few promisingly colorful nanakamado bushes along the trail.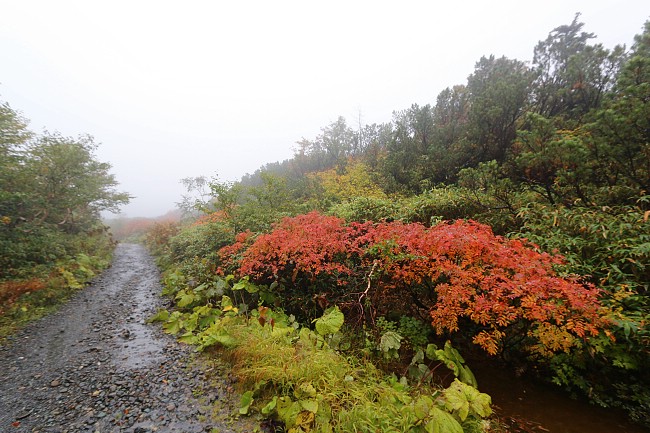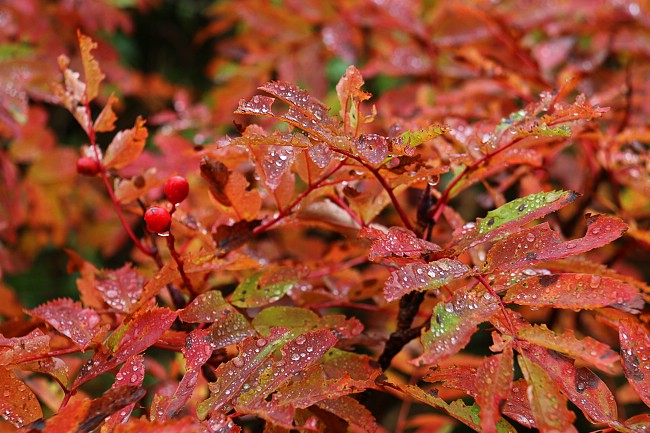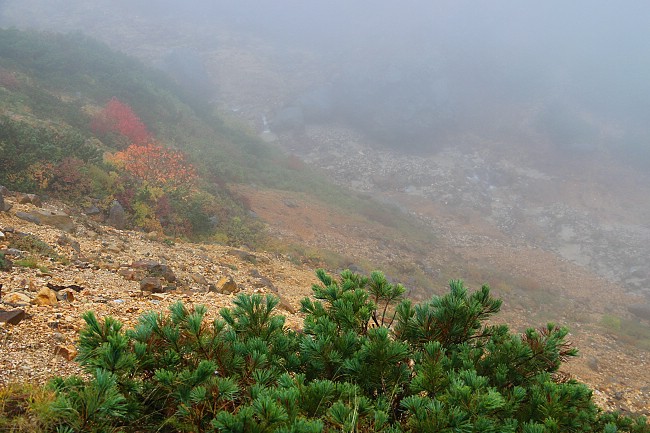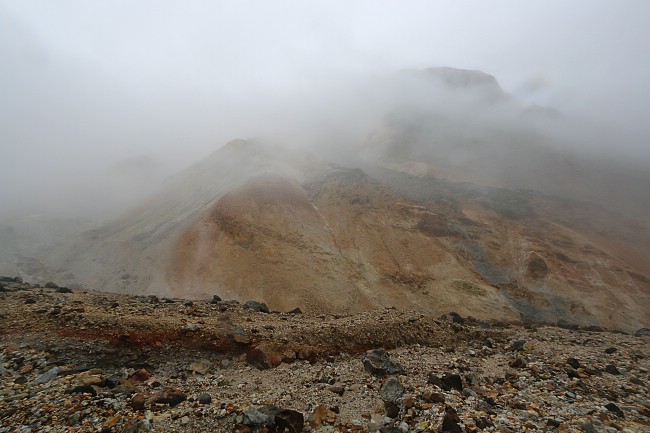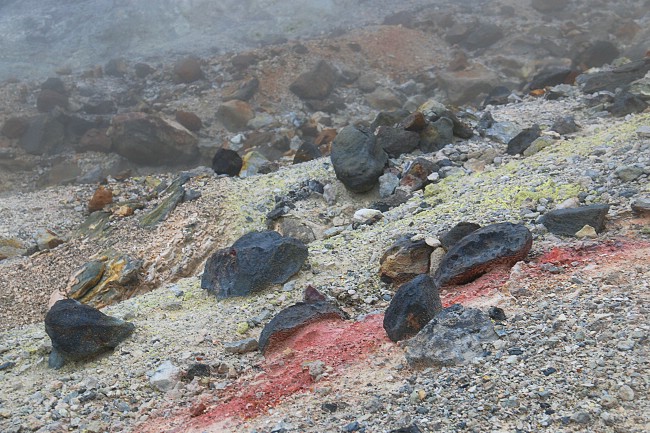 After the hike, I visited the hot spring baths of the Ryounkaku, one of the lodgings at Tokachidake Onsen. Ryounkaku's baths are outstanding for their reddish colored water and for the fantastic views onto the Tokachidake Mountains that can usually be enjoyed from its outdoor pools. Today's poor visibility, however, reduced the views to nothing but a wall of white. The bathing experience was wonderful, nevertheless.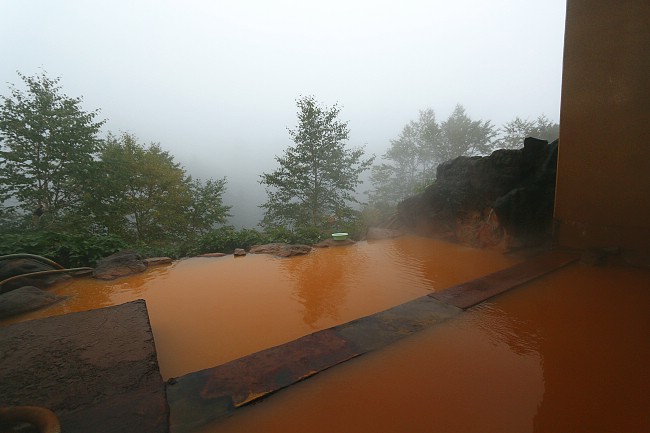 In order to add a few more colors to today's autumn color report, I then visited nearby Aoiike, a man-made, yet naturally blue colored pond (which is part of the infrastructure aimed at protecting the town of Biei from future eruptions of Mount Tokachidake) and the flower fields of Farm Tomita.