Autumn Color Report: Yamadera
Schauwecker's Japan Travel Blog
by Stefan Schauwecker, webmaster of japan-guide.com
This blog is intended to record some of my travel activities in Japan.
2014/11/06 - Autumn Color Report: Yamadera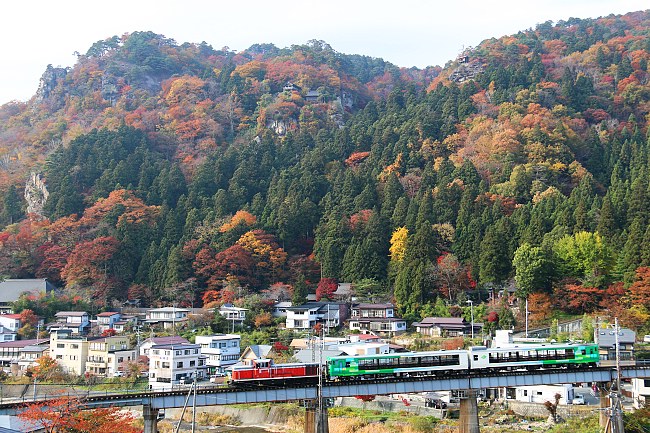 After one and a half months of reporting the seasonal colors in the mountains of northern and central Japan, we will soon shift our focus onto the parks and gardens of Tokyo and Kyoto. Before that, however, I made a last report trip to the Tohoku Region today, where the colors have already descended into lower elevations. I visited Yamadera, which, despite its name (literally "mountain temple"), is located "only" 250 meters above sea level, albeit in the mountainous interior of Yamagata Prefecture.
Yamadera is generally most easily accessed in about one hour by the JR Senzan Line from Sendai. I got off the train one station before reaching Yamadera, at Omoshiroyama Kogen Station. The station is located in the middle of the forested mountains with just a handful of (mostly unmanned) buildings nearby. The area is known for nice autumn colors, so I completed the remaining seven kilometers of the journey to Yamadera on foot.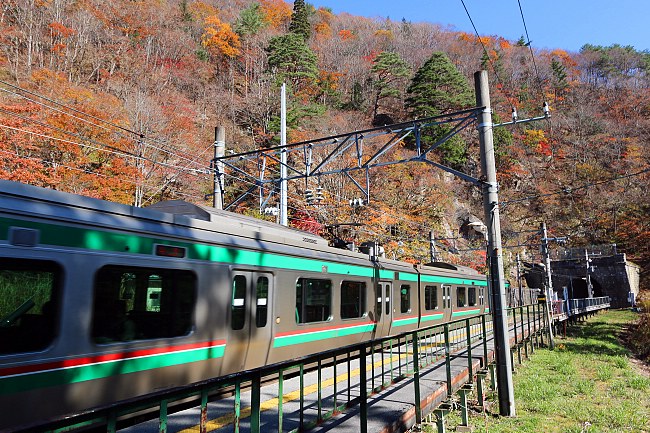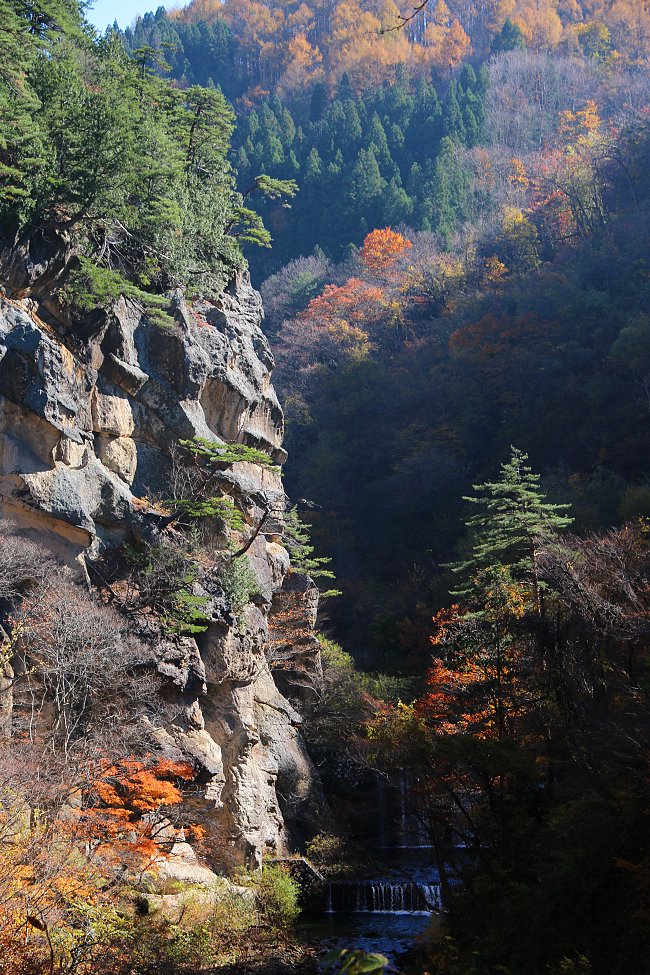 The first two kilometers of the walk led through the Momijigawa Keikoku, a steep ravine that can be traversed along one of Japan's most thrilling riverside hiking trails. A good portion of the trail is built into the rock and is often just about 20-50 centimeters wide. It leads past many waterfalls and also includes over half a dozen, narrow bridges that people with a fear of height may not be able to cross. Good shoes are highly recommended. The colors along the ravine were already beyond their peak, but still enjoyable.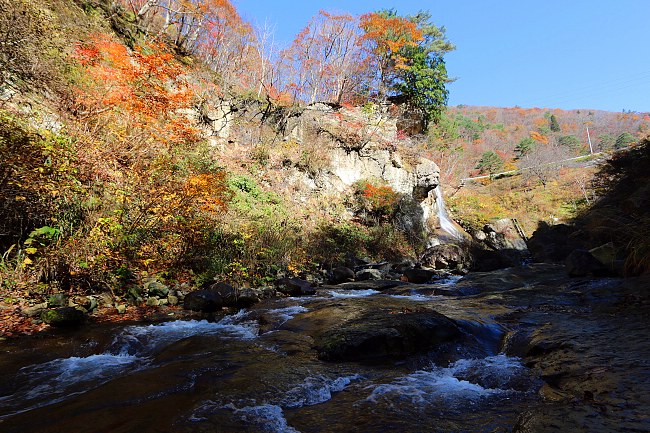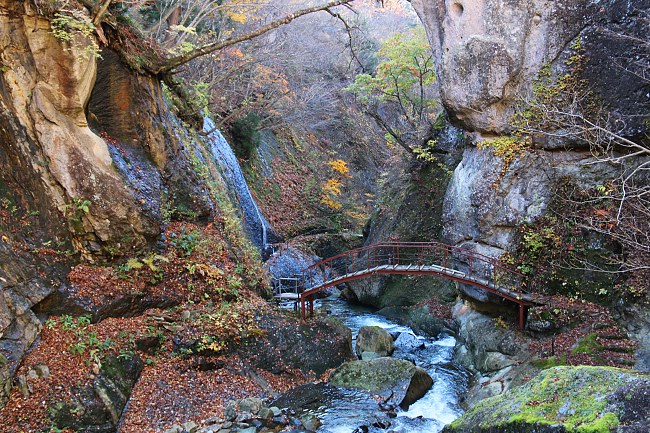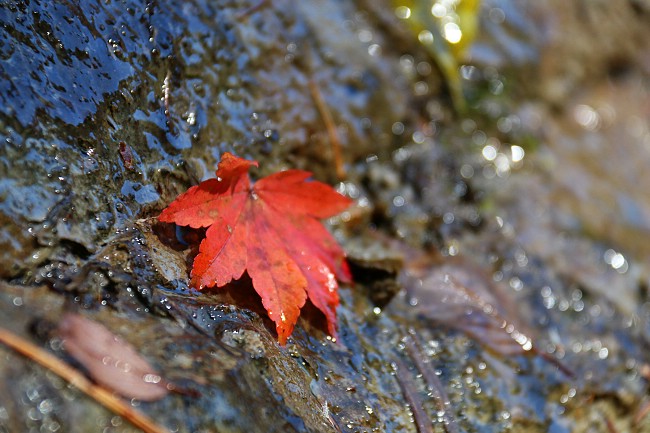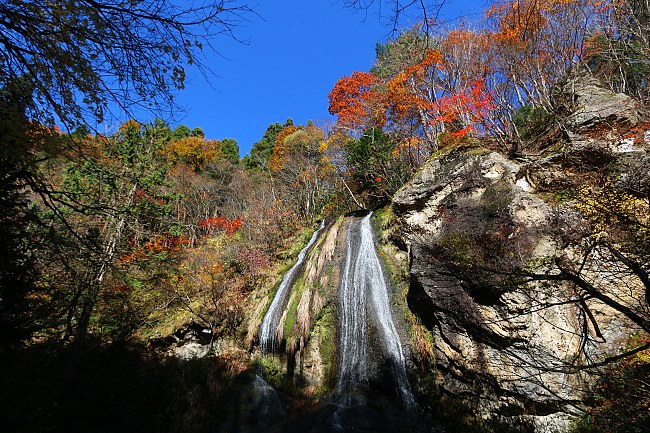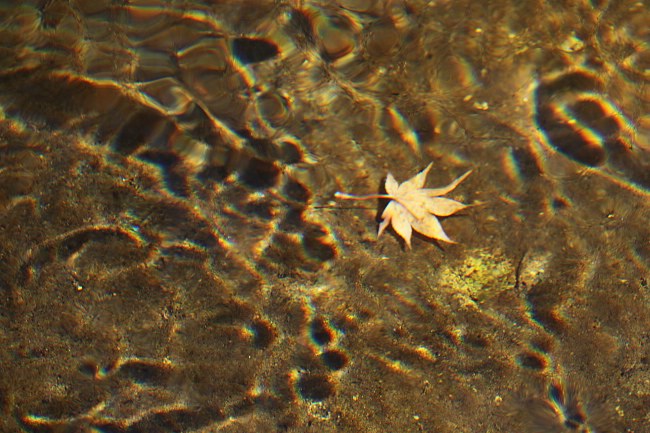 The remaining five kilometers of the walk were considerably less exciting and followed mostly a paved, calm road through forests dominated by evergreen trees. Nevertheless, some nice autumn colors were visible along the road and on the mountain slopes on the opposite side of the valley.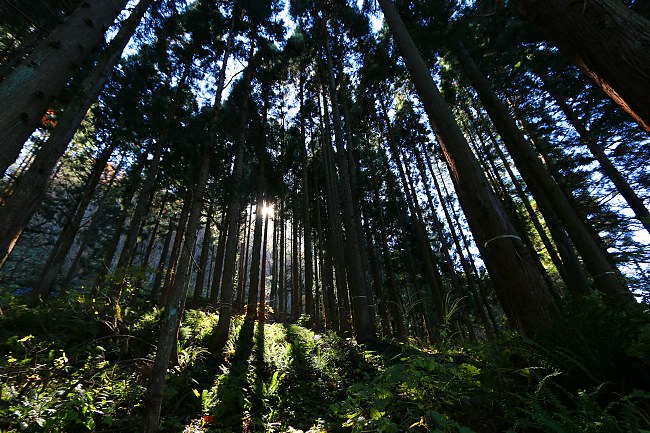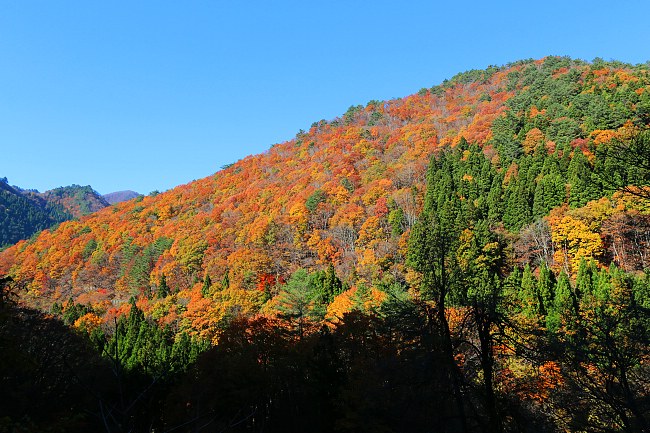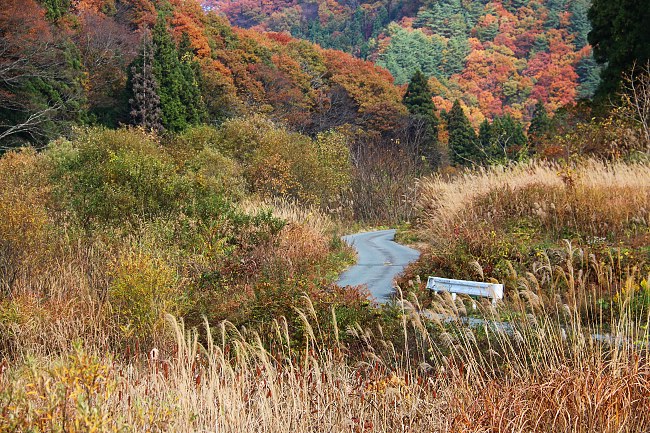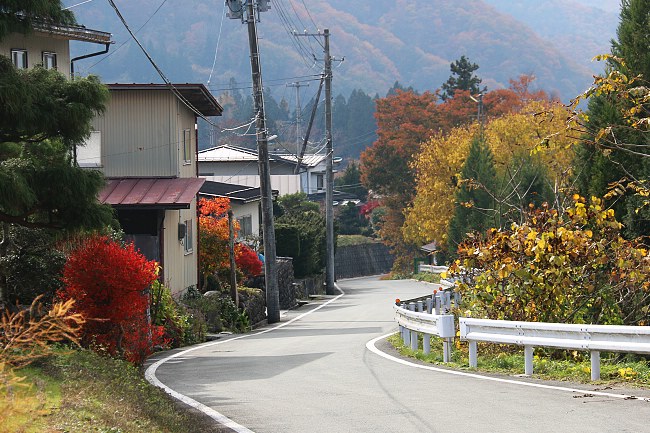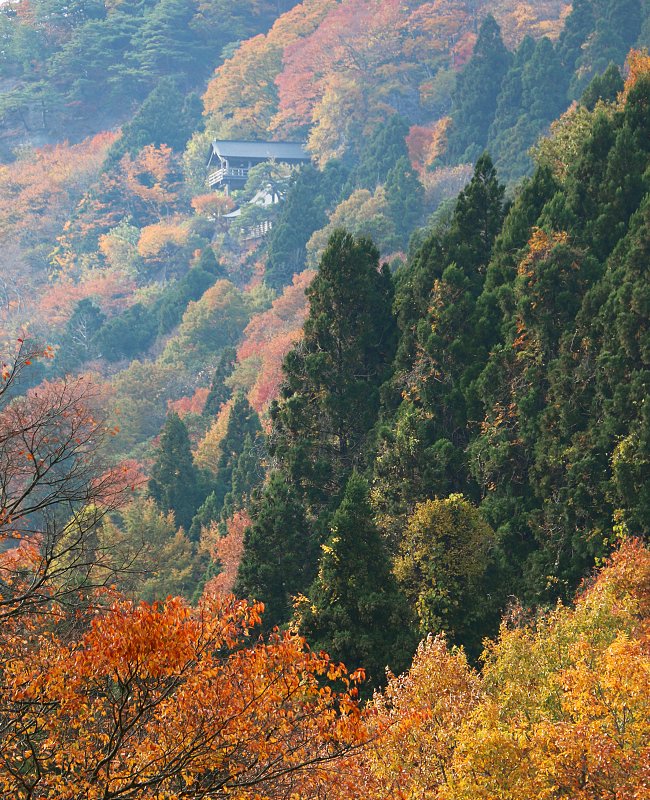 About 2.5 hours after departing Omoshiroyama Kogen Station, I arrived at the base of the cliff into which Yamadera Temple had been built. The colors were still at their peak, although at a rather advanced stage. Colorful trees could be enjoyed both, in the temple's lower area at the base of the cliff and in the upper area. The steep ascent that leads over hundreds of stone steps from the lower to the upper area, however, led mostly past evergreen trees. Yamadera should remain worth an autumn visit for a few more days to come.