Schauwecker's Japan Travel Blog
by Stefan Schauwecker, webmaster of japan-guide.com
This blog is intended to record some of my travel activities in Japan.
2014/12/31 - Travel Highlights 2014
Below are my personal highlights from visiting 29 of Japan's 47 prefectures in 2014:
Number 10: Okada Museum of Art
The collection of traditional Japanese art at this recently opened, large museum in Hakone is outstanding and exceptionally well presented. I made the mistake of scheduling only 30 minutes for our visit on a packed reporting trip to Hakone this autumn. I wished we had half a day.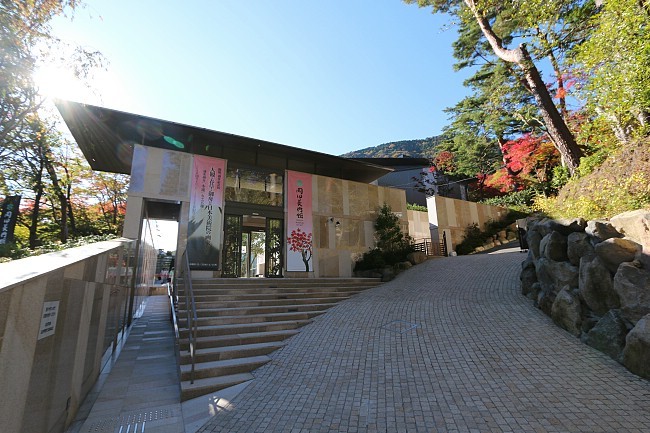 Number 9: Himeji Castle
Himeji Castle was finally uncovered this year after almost five years of renovation (but won't fully open to the public until March 27, 2015). The sight of the freshly renovated, white castle keep was quite breathtaking.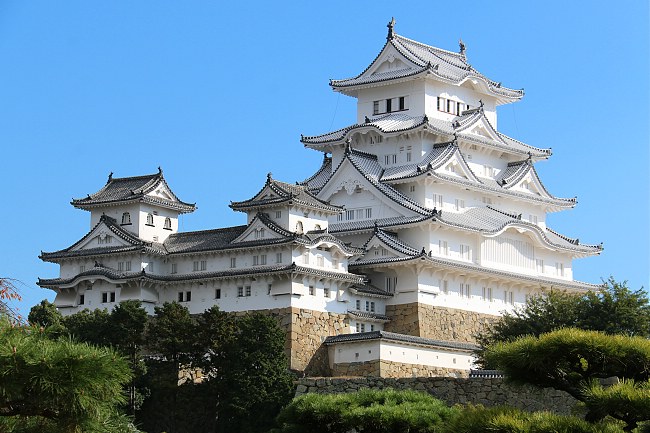 Number 8: Higashiyama Onsen
Mukaidaki Ryokan at Higashiyama Onsen in Aizu-Wakamatsu City, Fukushima Prefecture is one of the most atmospheric, traditional onsen ryokan in the country thanks to its unique, wonderful, wooden buildings, central garden, local cuisine, friendly staff and nostalgia-evoking hot spring baths.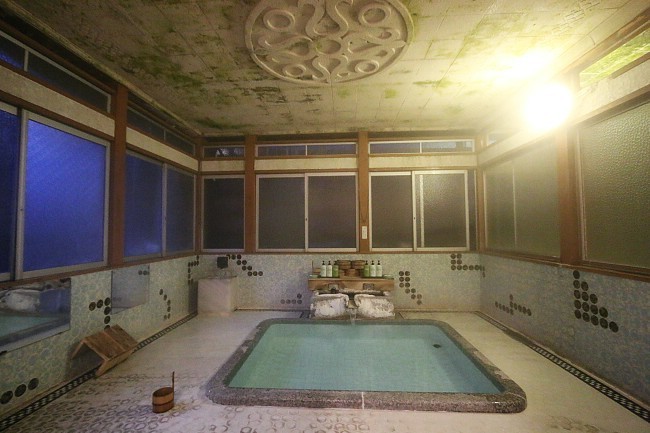 Number 7: Ginzan Onsen
In order to finally add a page about Ginzan Onsen to our sightseeing guide, we revisited the town in Yamagata Prefecture this autumn. Old-fashioned ryokan and gas powered street lights line the mountain river that flows through the town center and make Ginzan Onsen one of the pretties onsen towns in the country.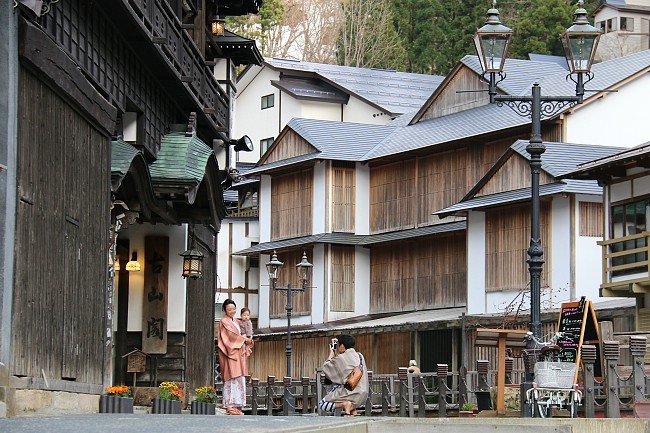 Number 6: Ozu
Ozu City in Ehime Prefecture on the island of Shikoku surprised me with its atmospheric villa, recently reconstructed, wooden castle and pleasant old town.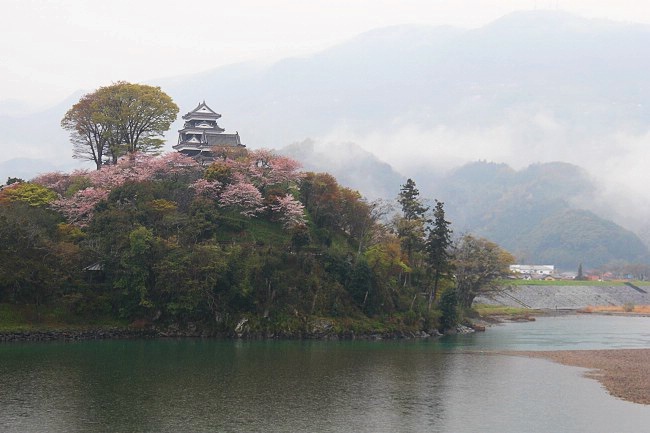 Number 5: Autumn color hiking at Mount Kurikoma
The autumn colors were at their peak, the weather perfect, and the views from the summit over the mountains of central Tohoku very rewarding. A refreshing bath in the strongly acidic waters of the ryokan at the trailhead ended this wonderful autumn color report trip.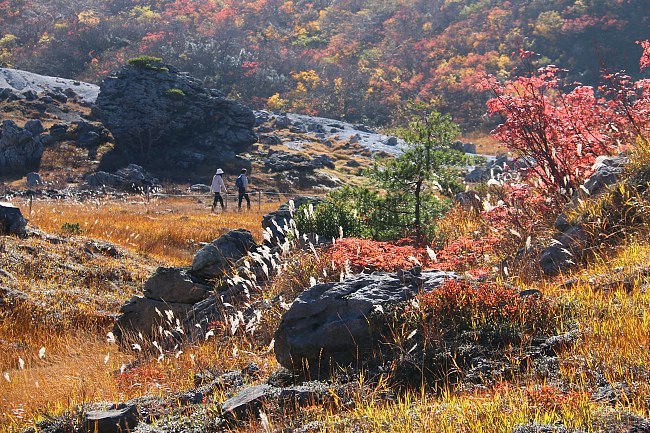 Number 4: Tojinbo in stormy weather
Fukui is among the prefectures that I have neglected over the past years, and Tojinbo the most prominent sightseeing spot in Japan which I had not visited yet. The stormy weather that we encountered at the touristy cliff in the late afternoon enhanced the experience quite a bit.
Number 3: Mount Fuji from Mount Mitsutoge
Arriving at the top of Mount Mitsutoge seconds after sunrise and seeing Mount Fuji rising out of an ocean of clouds and autumn colors made my most breathtaking moment of the year.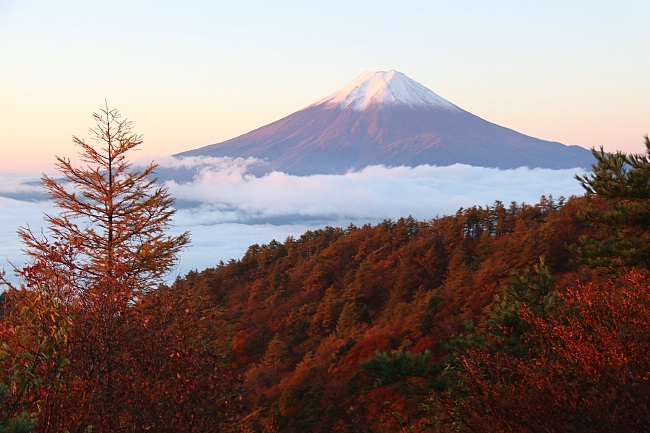 Number 2: Omoshiroyama to Yamadera
I thoroughly enjoyed walking the ten kilometers from Omoshiroyama Station through the exciting Momijigawa Ravine and then through rural landscape to Yamadera Temple during the peak of the autumn color season.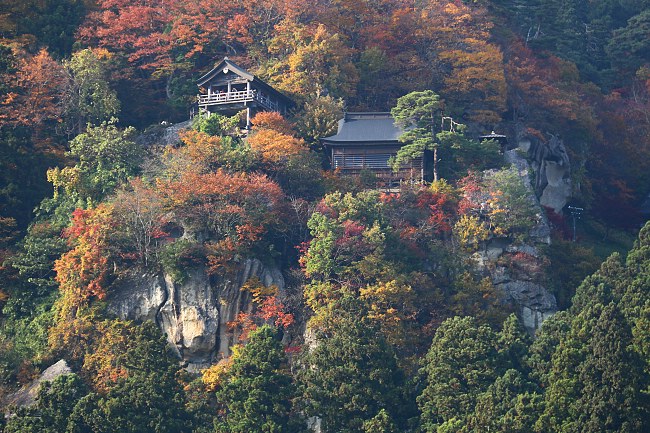 Number 1: Blizzards at Hirosaki Castle
I consider Hirosaki Castle in Aomori Prefecture the best cherry blossom spot in Japan. A visit this past spring reinforced my judgment. Frequent blizzards of cherry blossom petals filled up the castle's moats and decorated the hair and clothes of all the visitors. It felt like a beautiful dream.