Tohoku Sandai Matsuri: Kanto Matsuri
Scott's Japan Travel Journal
by Scott, staff writer of japan-guide.com
This journal is a log of my travels within Japan. Here you'll find my personal opinions on the places I've been and the things I've seen. Also expect to see the occasional review and editorial. Thanks for reading.
2009/08/04 - Tohoku Sandai Matsuri: Kanto Matsuri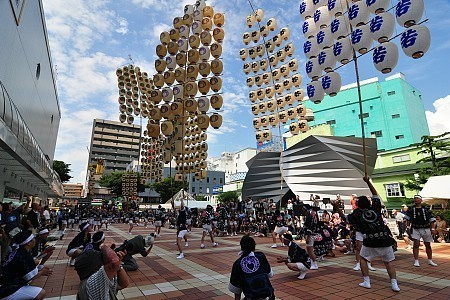 Festival season has come to Japan, and this week we are reporting on the Tohoku Sandai Matsuri, the three big festivals of the Tohoku Region in northern Japan. Today we are checking out the Kanto Matsuri in Akita City, which is held from August 3 to 6.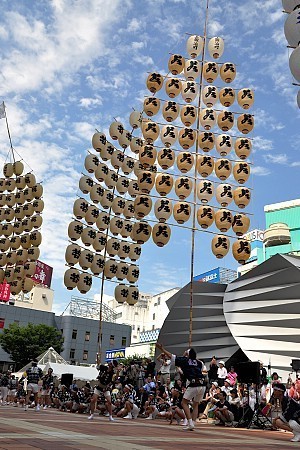 When I first heard of this festival I was wondering why something that takes place in Akita was named after the neighboring Kanto Region, but once I got here I soon found out that kanto refers to a set of paper lanterns attached to bamboo poles. The kanto, which end up weighing over 50 kg and are several meters long, are hoisted up and balanced standing upright.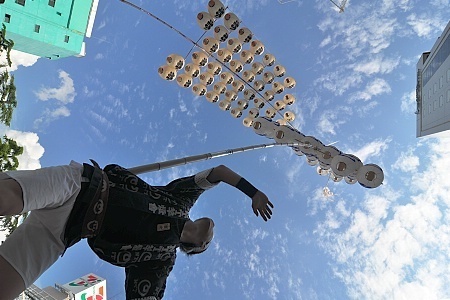 The men that carry the kanto do various tricks while supporting the bamboo pole. Some balance it one handed, or on their forehead, shoulder, or back. Others will pose with umbrellas or wave fans while keeping the kanto upright. As it is passed from man to man, sections of bamboo pole are added until the kanto really towers above the crowds below.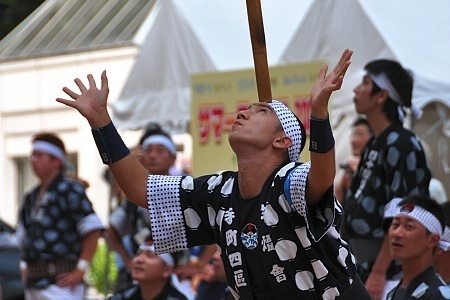 It was exciting to see the skill of the performers, and during the day there is a competition to see who has the best balancing act. Awards are given out to the best individual, group, and performance set to music.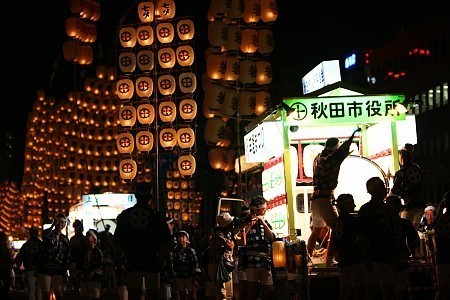 During the evenings the atmosphere becomes really festive as all the performers in the city, carrying some 250 kanto, parade through the city's main street. Then to the sound of taiko drums, flutes, and people chanting, the kanto are all raised at once and the performers take turns balancing them.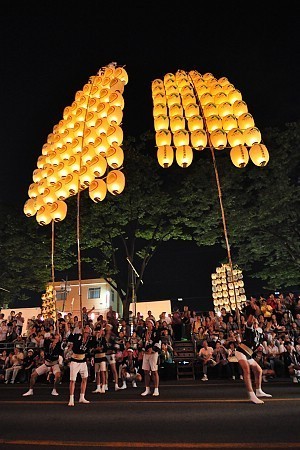 The crowd would always let out a collective gasp when two kanto looked like they would collide, but although there was an occasional mishap, the kanto performers are quite skilled at what they do and always seemed to get ahold of their towering lanterns. Overall it was a great experience, and sets a high bar for the rest of the festivals on this trip.